Robin Sparkles looks to shine in Sensible Lady
Press Release

September 22, 2022
If it is indeed Robin Sparkles' swan song, trainer Bruce Brown is hoping to send Michael Schrader's 5-year-old mare out a winner in Saturday's $100,000 Sensible Lady Turf Dash at Pimlico Race Course.
Robin Sparkles, a multiple stakes winner on dirt who captured the Caress (G3) over the Saratoga turf two starts back, tops an overflow field of 16 in the five-furlong Sensible Lady, one of four stakes worth $400,000 in purses on an 11-race program.
Robin Sparkles provided the 46-year-old Brown with his first career graded-stakes triumph in the 5 ½-furlong Caress July 23. The front-running triumph was the third stakes win for the New York-bred daughter of Elusive Quality, the others coming in the May 21 Politely at Monmouth Park and 2021 Mount Vernon against state-breds at Belmont Park – both originally scheduled for the grass.
"She had always run so much better on the grass, but her only stakes wins up to that point had been on the dirt which was kind of weird," Brown said. "It was good to get the graded and the stakes race on her preferred surface, where she's always run better numbers. It just worked out to that point where she hadn't won a stake on it."
It marked a full-circle moment for Robin Sparkles, who ran third in the 2021 Caress at Saratoga. She had fetched just $30,000 at the New York-bred select yearling sale in Saratoga in 2018. Purchased by trainer Linda Rice, she has raced exclusively for Brown compiling nine wins, two seconds, three thirds and $531,793 in purse earnings from 17 starts.
Most recently, the speedy Robin Sparkles set the pace before fading to be eighth in the 5 ½-furlong Smart N Fancy Aug. 20, also at Saratoga. While Brown felt she may have regressed off the Caress, he is getting a different impression heading into the Sensible Lady.
"You just kind of get to Saratoga and you hate missing any races. In hindsight, she just put so much effort into the [Caress]," he said. "It was such a huge effort, I almost think she was still kind of feeling the effects of that. She actually bounced out of that last race really good."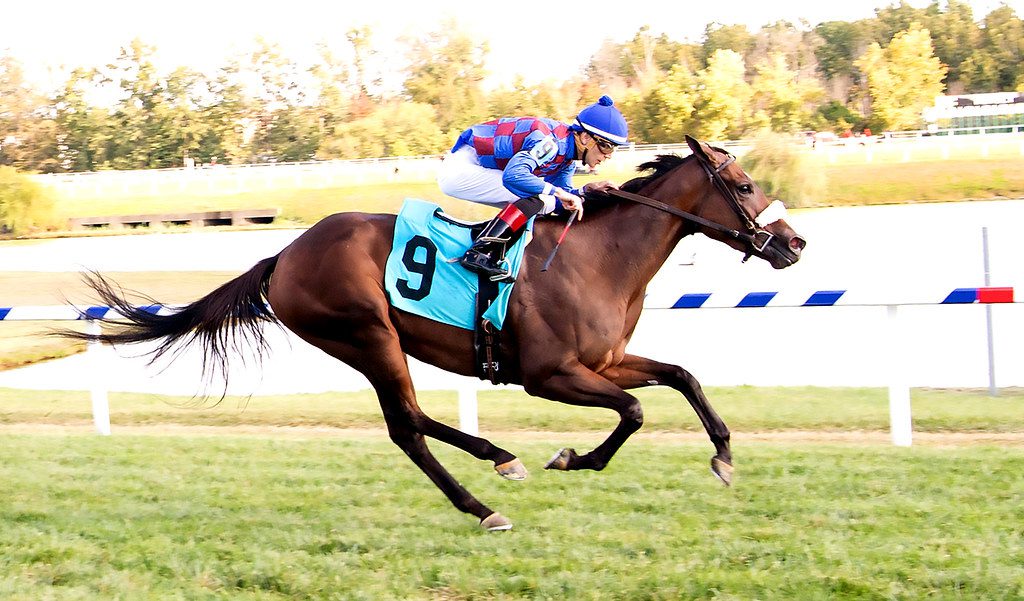 Brown said Robin Sparkles is set to be entered in the November sale at Keeneland. She has raced primarily at her home circuit of New York, but shipped to Laurel Park last September for a popular 1 ¼-length optional claiming allowance triumph on the grass.
"She hasn't run at Pimlico but she has shipped down to Maryland before and run well, so we thought it would be a good opportunity for it to be potentially her last race," Brown said. "She's in the sale in November, so we're trying to find a possible last race for her here.
"Yeah, it will be [bittersweet], but hopefully she does well at the sale and kind of puts an end to it for the owners to kind of move on," he added. "It's been a great ride for them and us but there comes a point where, business-wise, it makes more sense to kind of let her go on to the next phase."
Brown expects Robin Sparkles to be in her customary spot up front in the Sensible Lady. It will be just her second time at the distance, the other coming in this spring's Politely. Angel Cruz gets the assignment from Post 11.
"That's her thing, and five-eighths should be right in her wheelhouse as far as distances go," Brown said. "I think five to five-and-a-half [furlongs] at this point in her career is definitely her best."
LATEST NEWS