Kelsey Danner hoping for Delaware double
The Dashing Beauty has drawn an eclectic field that figures to be eight horses or fewer come post time. While nine are entered, one of those, Malibu Beauty, won the Peach Blossom over the strip on Wednesday.
"There really wasn't a two-other-than on dirt in the next three weeks, so I thought I would kind of take a shot on a stake with a shorter field," Danner explained.
Gerri B, a five-year-old Gemologist mare owned by Marilyn Bramlage, has won two of 10 career starts while earning almost $170,000. Last time out, she was a rallying second to the Ian Wilkes-trained Liberty M D in a second-level allowance.
"I feel like the horse that beat her last time was a nice filly of Ian Wilkes that probably will go on to be a stakes horse," Danner said.
The Dashing Beauty will be Gerri B's second foray into stakes company. After winning at first asking in January 2020, she next ran in the Gasparilla at Tampa Bay Downs, fading to finish eighth of 11. Gerri B then missed some time, returned with a few decent races, missed more time, and now her last four have been the best of her career: a win, two seconds, and a third, all in allowance company at Keeneland and Churchill Downs.
Other notables include $600,000 earner Street Lute, who is 4-for-4 over the strip for trainer Jerry Robb; and Cinnabunny, second last out in the Susquehanna Valley Stakes for Cal Lynch.
The Dashing Beauty is carded as the third race, and three races after, Danner will send out Gladys in the Dick, a 1 ⅜ mile turf test.
Gladys, a three-time winner in 13 career outings for owner Dede McGehee, had churned out four consecutive really good races – winning twice and finishing third in the Grade 2 Hillsborough at Tampa Bay – before finishing up the track last out at 3-2 odds in the Neshaminy at Parx Racing.
But she had excuses in that contest. Ho boy, did she have excuses.
Gladys, a daughter of Medaglia d'Oro, was put in tight as the field approached the first turn, and as rider Daniel Centeno tried to steady off heels, Gladys bumped B B's Busted, to her inside, which led that runner's rider, Ruben Silvera to be unseated.
From there, Centeno simply kept Gladys wide and out of trouble and galloped her home.
"I'm sure he would have been taken down [if he had finished anywhere other than last]," Danner said.
The good news?
"She came out of that race fine and breezed very well the other day," the trainer reported.
Gladys breezed a half-mile at Colonial Downs, where Danner has 40 stalls this summer, in 47 ⅖ seconds July 4. That was the second-fastest of 18 at the distance.
Gladys has run good races on the lead and closing, and Danner hopes her charge will find a good spot to bide her time under Jaime Rodriguez.
"I do think there might be a sense of pace, and since we're on the outside, hopefully we can tuck right in. Temple City Terror, way on the outside, is the one to beat."
Danner had a string at Delaware Park last spring and summer and had intended to do so again this year. But a Covid-prompted delay forced her to miss the beginning of the meet and call an audible. She remained at Churchill Downs until the conclusion of that meet and got summer stalls at Colonial instead.
But returning to Delaware with a couple of stakes horses, well, that would be pretty nice consolation.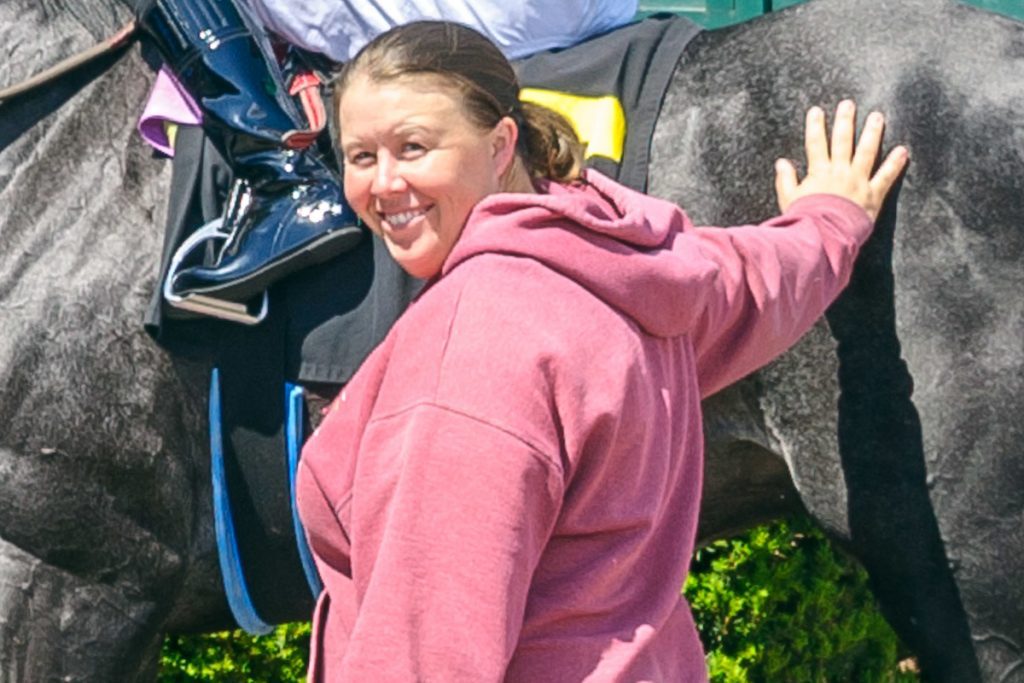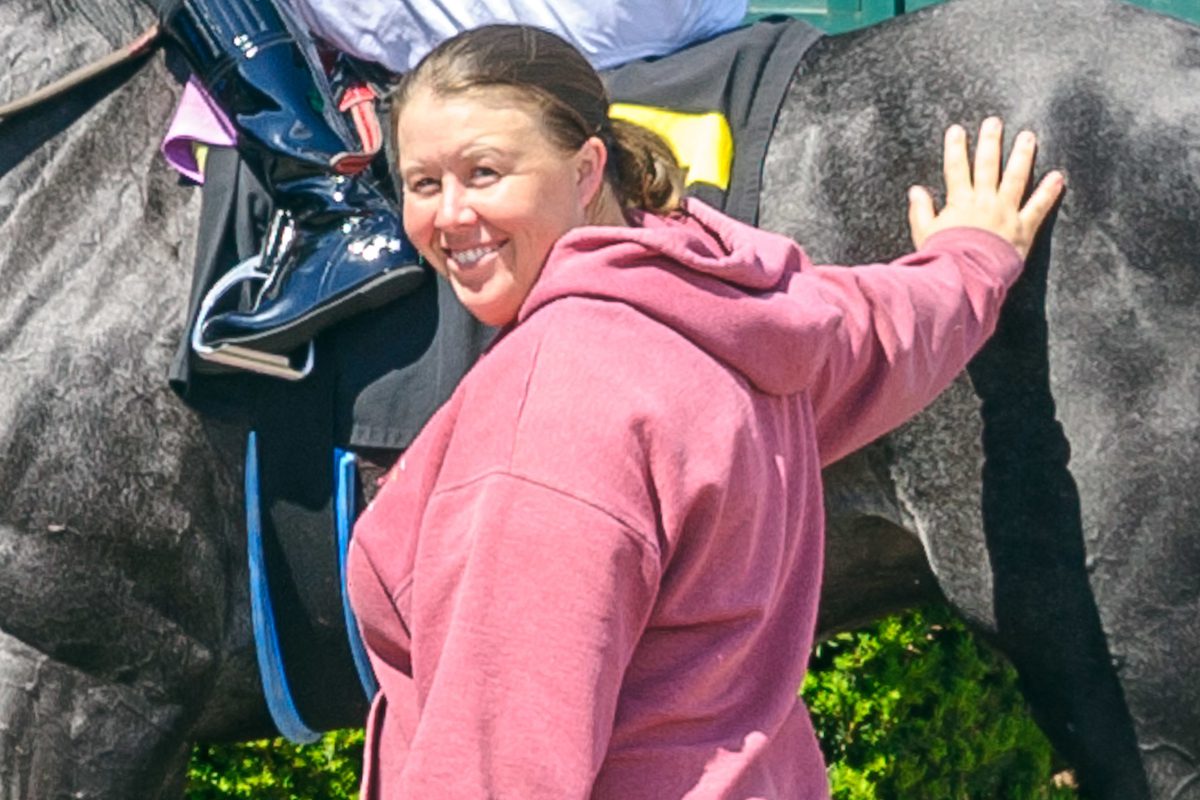 LATEST NEWS