Off to the Races Radio returns Saturday
Nick Hahn will host with support from Frank Vespe. Derby Bill Watson will join each week to provide his handicapping insights and special brand of humor.
Byrne, head of racing at Colonial Downs, will update us on preparations for that meet. Colonial kicks off its nine-week 2022 meeting July 11.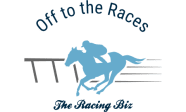 Sponsors include the Virginia Thoroughbred Association, Virginia Equine Alliance, Maryland Jockey Club, Charles Town Races, and others.
"We appreciate our sponsors who support Off to the Races," Vespe said. "And we especially appreciate all of our listeners."
Each week's show will be archived on TheRacingBiz.com.
LATEST NEWS