Peace and Justice: Sire's offspring versatile, precocious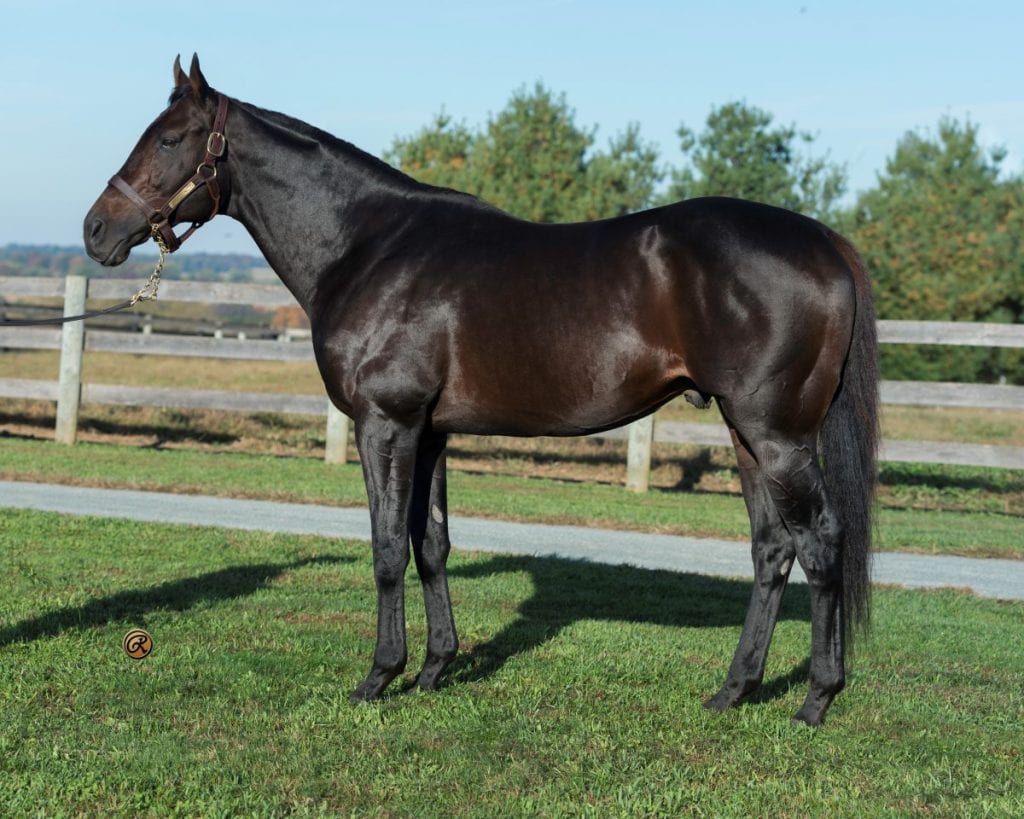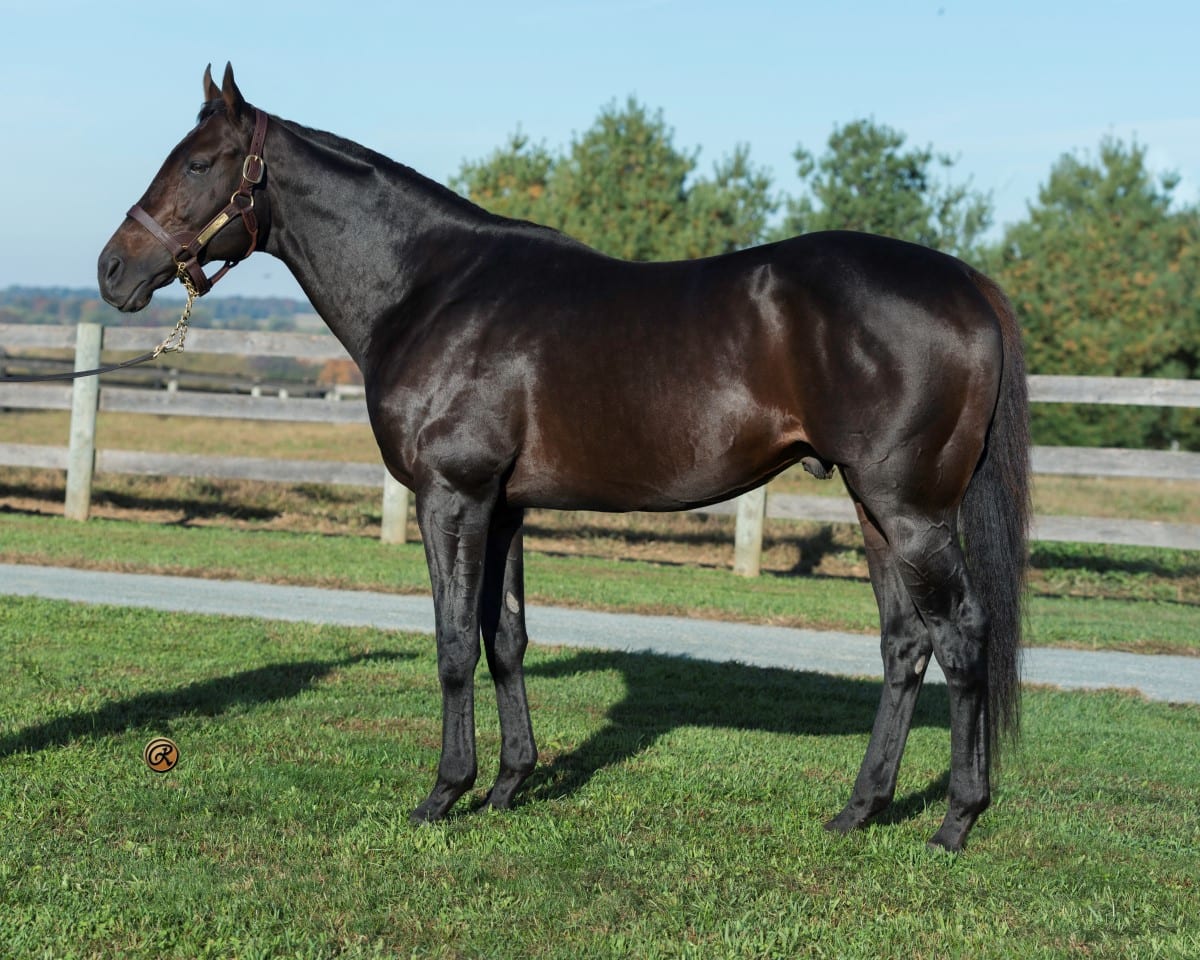 Sponsored

April 26, 2022
To paraphrase the old commercial, Steve Young isn't just the owner of Peace and Justice. He's also the stallion's best customer.
Young owns 20 mares. He's sending 18 of them to the son of War Front, who stands for $3,500 stands and nurses at Pennsylvania's Blackstone Farm.
"They run as two-year-olds. They scope clean. They can run on any surface," Young said of Peace and Justice's offspring. "I think he's a very solid horse. We're very proud of what has happened."
While the stallion business is most often about the new-and-the-now, Peace and Justice has the look of a horse who's gathering momentum. This year will mark his third crop of racing age, and in 2021, he led all Pennsylvania sires with 10 two-year-old winners.
Young is expecting big things from Peace and Justice's two-year-olds this year, too.
"I think this year's crop of two-year-olds is the best one he's had," Young said. "He had the most two-year-old winners of any horse in PA last year, and I think there's a good chance it'll happen again this year. If his two-year-olds stay sound, they're gonna hit pretty hard."
Like a Saltshaker, from Peace and Justice's first crop, is the stallion's standard-bearer to date. As a juvenile, he won the Fitz Dixon, Jr. Memorial Juvenile Stakes on the synthetic at Presque Isle and then ran second in the Awad on the Belmont Park turf. Last year he ran second in the Crowd Pleaser for PA-breds on the main track at Parx Racing and then led the grassy Grade 1 Bruce D. Stakes at Arlington Park for six furlongs before tiring to fifth.
He's got another stakes horse now in Cuneo, who finished second in the Rittenhouse Square Stakes for sophomores in March at Parx. Cuneo followed that up with a win in optional claiming company.
Peace and Justice has had one horse go through the sales ring this year, and that one, a Pennsylvania-bred out of an Arch mare, brought a top bid of $150,000 from West Point Thoroughbreds.
The filly, now named Dontlookbackatall, is a half-sister to the Grade 2-placed En Wye Cee. She breezed a quarter-mile in 20 ⅗ seconds prior to going through the sales ring. Only one horse managed the distance faster.
Like a Saltshaker's career showcases one element of Peace and Justice's attractiveness: his versatility. Like a Saltshaker has won or placed in stakes company on all three racing surfaces: synthetic, turf and dirt. Most of Peace and Justice's offspring have done their best on the main track.
Peace and Justice only raced on turf, winning three of eight starts with several mid-90s Beyer speed figures. But Young said he was always confident the horse would thrive on dirt.
"He's a horse that had 15 or 18 black-letter works on the dirt, but he never ran [a race] on the dirt," Young pointed out.
Then there's his conformation, and his ability to throw correct foals.
"He is like many of the good War Fronts in that he has more leg underneath him than a lot of Northern Dancer line sires. That's one of the reasons we went down this road," Young said. "He seems to correct some mares that maybe aren't as correct as you would want. He can take mares that are not conformationally good, and you get a baby that's pretty near what you want."
Pennsylvania's generous state-bred program adds to the attraction, and that program is about to get more attractive.
This year for the first time, several races restricted to horses bred in Pennsylvania and sired by Pennsylvania stallions are on offer. On August 22, Parx Racing will host two such races, a pair of $100,000 stakes for juveniles, one for fillies and one open. A month later, on September 24, the same track will host two more, both $200,000 stakes for juveniles, once again one for fillies and one open.
"It's a situation where it's going to make these horses worth more money, and they're going to get a chance to run [for big purses]," Young said. "Next year, I think it's going to be maybe even bigger. It's a shot in the arm for the region, and it's definitely a shot in the arm if you have a horse by a PA sire."
All in all, Young's confident he's offering an attractive package and is excited about what the future holds for Peace and Justice.
"I think he can be a good match for a lot of people's mares," the stallion owner said. "There's already a bunch of nice horses out there, and more are on the way."
LATEST NEWS