Off the Pace: Catching up with Dani Gibson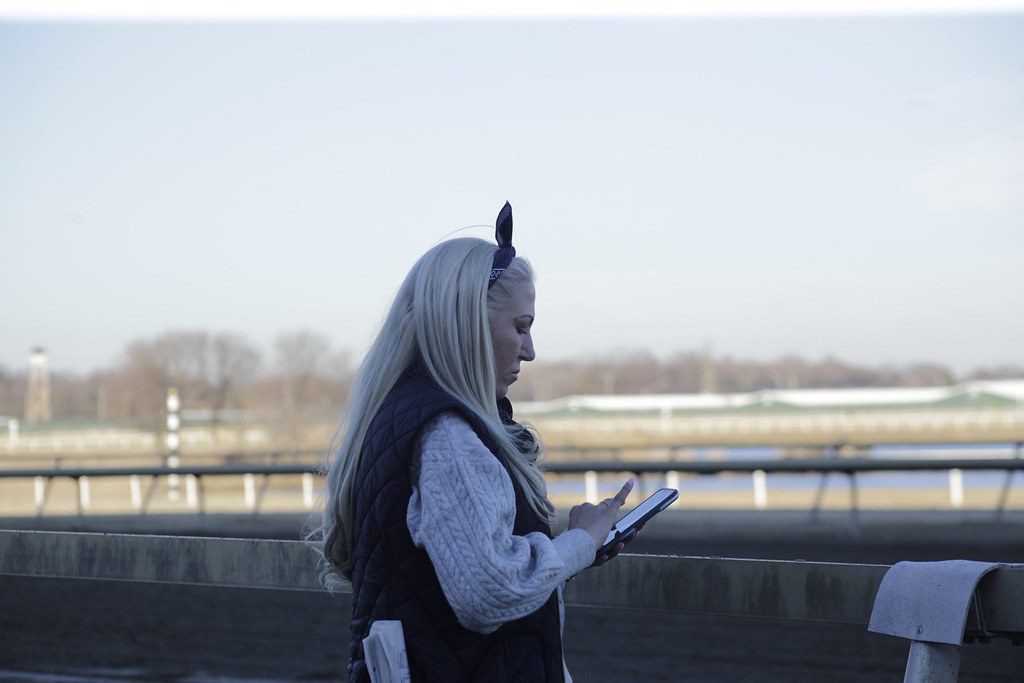 Mike Valiante

March 16, 2022
You might say that Danielle Gibson is the Ryan Seacrest of the Pennsylvania thoroughbred world. Like Seacrest, Danielle has a myriad of roles and she performs them all admirably.
You may know Danielle from her work as the Public Relations Director of the Pennsylvania Thoroughbred Horsemen's Association (PTHA). And if you follow the racing at Parx, you are aware of her duties as paddock host. In this role she does everything from shooting video to conducting interviews and handicapping the races.
She is also co-host of the weekly Let's Go Racing Parx broadcast, which can be seen on WPHL-TV, as well as the Down the Stretch radio show on Sirius XM. She also does administrative work for the PTHA's Turning for Home Inc., a non profit that has provided over 3,400 racehorses with a safe and productive retirement.
Gibson's horse experience is quite varied and extensive, beginning when she was growing up nearby.
"My mom always loved horses and we owned show horses, and I actually showed quarter horses at a really high level," she said. She also had a world champion barrel racing horse that she campaigned.
More from Off the Pace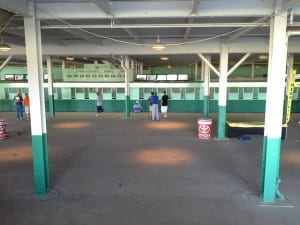 In a new Off the Pace, Mike Valiante shares a dozen rules for handicappers to follow to help them turn accurate prediction into profits.
"My mom always had one or two racehorses at a time, and I always loved going with her to the track," Gibson added. As she grew up and traveled and worked in other parts of the country, she still would visit tracks, often accompanied by her mom.
When she returned to this area to help her mom with the family farm, they got a horse at Parx, and she learned that "there was a job opening with Turning for Home. It was obviously my dream at that point to work at a racetrack."
Turning for Home is run by the PTHA, and she noticed "that they did not have much promotional work" emanating from the racetrack. She asked her boss if she could try her hand at some features, and those occasional features turned progressively into the content that you see today online.
"I started to gain the trust and respect with trainers to talk on camera because previously they were not use to having anyone interview them," she remembered.
When the former track announcer Keith Jones retired at the end of 2020, his co-host on the Let's Go Racing Parx TV show, Dick Jerardi, immediately thought that Danielle would make a good replacement for Keith based on her experience and passion for the game.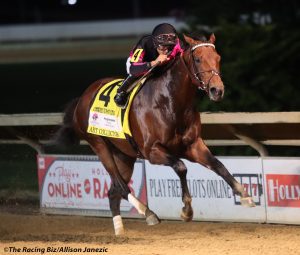 Art Collector's win in Saturday's Grade 1 Pegasus got us wondering: which winners of the Charles Town Classic had the best careers after their Classic win?
"Dick Jerardi has been such a breath of fresh air for me. When I first started he told me to relax and that we were just going to have a conversation on air. He has really been a good mentor to me," Gibson said.
While her promotional work is always very positive, she is not so Pollyannaish to think that improvements to the game aren't needed. She feels transparency, unified governing rules and emphasis on aftercare are all very important.
"We cannot alienate the handicappers who are the customers of the sport," she pointed out.
As a handicapper, she said she relies on her knowledge of horse appearance and conformation. From a program standpoint, "I really think the numbers don't lie, and speed figures are the first thing I look at."
She uses the figures to eliminate non-contenders before incorporating other quantitative tools when reviewing the data. She also feels the deeper surface at Parx in the winter gets horses fit and often makes them good bets when they ship out to other tracks in the spring.
Her PTHA office is on the backstretch at Parx which enables her to keep plugged in to news and spend a significant amount of time with the horsemen and horsewomen.
It also keeps her close to the horse she and her mom own together. Clemenza, trained by Kate Demasi, has one win from 12 career starts. After a brief freshening, the five-year-old Malibu Moon gelding is returning to training.
"I always tell the groom I'm his assistant groom," Gibson said with a laugh on the Jason Beem Podcast March 1.
Gibson anticipates that the track will have more promotions like the recent "Parx Madness" cards that featured several stakes, higher overnight purses, and a mandatory payout of the Jackpot Pick 5.
One thing you as a fan can anticipate: Dani Gibson will continue to be a big part of what you see and hear from Parx Racing.
LATEST NEWS