Md Racing Commission "cannot rely" on some tests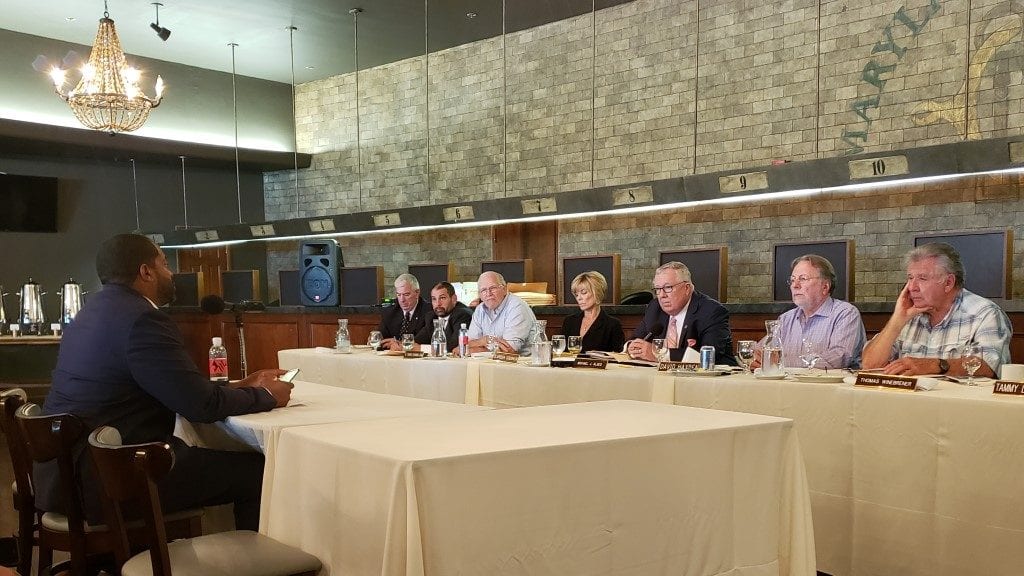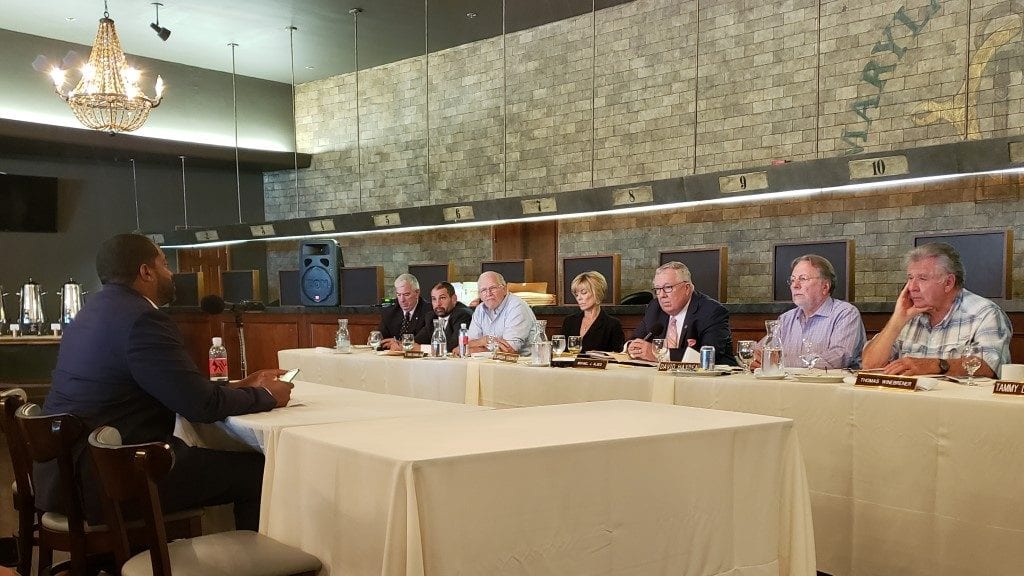 Frank Vespe

February 1, 2022
Truesdail Laboratories lost their status as accredited testing lab for horseracing February 24, 2021, according to testimony offered today at the Maryland Racing Commission. But Truesdail continued to perform tests for the Commission for a couple more months before Industrial Labs took over.
In between, trainer John Salzman, Jr. had two horses – Big Hambone, who ran second on Feb. 12 but who was not tested until weeks later, and Sick Pack Sara, who won at Laurel Park March 13 – test positive for an overage of phenylbutazone.
Those positives were tossed Feb. 1 – nearly a year later – by the Racing Commission. As a result, the two horses will retain their original placings, the connections will receive the money they earned, and Salzman will not be penalized.
"Through the testimony, it is determined that Truesdail Laboratory, at the time of this testing, was not appropriately or properly accredited," Commission chairman Michael Algeo said. "Given that, it is the unanimous decision of this Commission that we cannot rely upon the test results that were provided by the Truesdail Laboratory since they were, in fact, not accredited."
He added that to rely on results from a non-accredited lab would be "completely irresponsible and a disservice."
Salzman co-owns Sick Pack Sara with Fred Wasserloos, while Big Hambone is owned by Marla Salzman. Had the two disqualifications been upheld, it would have cost the connections a combined total of more than $25,000. It also would have put one-half point on Salzman's multiple medication violations record.
Phenylbutazone is a non-steroidal anti-inflammatory drug which is permitted to be present in horses on raceday when quantitated at "not more than 0.3 micrograms per milliliter of the blood plasma." Big Hambone's initial test came back at .399, while Sick Pack Sara's was .513 mcg per milliliter.
In addition to the disqualification, the standard Association of Racing Commissioners International guidelines call for trainers to be fined $1,000 for a first bute overage.
Salzman maintained that he had treated the horses in a manner consistent with his normal practice, which had not previously yielded any positives.
"The bute was administered by a veterinarian, not me," he told the Commission. "It was given between 12 o'clock and one o'clock two days prior, or 48 to 55 hours prior to the race."
The situation with Truesdail and the transition to new testing lab Industrial Laboratories has, to some extent, been the gift that keeps on giving for the Commission.
Last July the Commission voted to waive similar penalties on several trainers whose horses had tested positive for the adjunct bleeder medication Amicar. In that case, the positives came after Industrial had taken over the testing for the state and several trainers had received positives though they had not altered their standard practice.
"Truesdail was probably not" testing for Amicar, Maryland Thoroughbred Horsemen's Association general counsel Alan Foreman told the Commission at the time. But Industrial certainly was.
NOTES Maryland Jockey Club acting president Mike Rogers told the Commission that the company is "very pleased" with how the dirt surface at Laurel Park has been performing of late and said that they had received "very positive" feedback… Alan Foreman updated the Commission  on the status of the federal Horseracing Integrity and Safety Authority. Notably, Foreman said that "it appears that the Authority has determined to delay implementation of the anti-doping program, drug testing program until January 1, 2023 and is now working with both third-party providers and industry stakeholders to reevaluate and to create what will be the anti-doping program."
LATEST NEWS