Joe sweeps to third straight win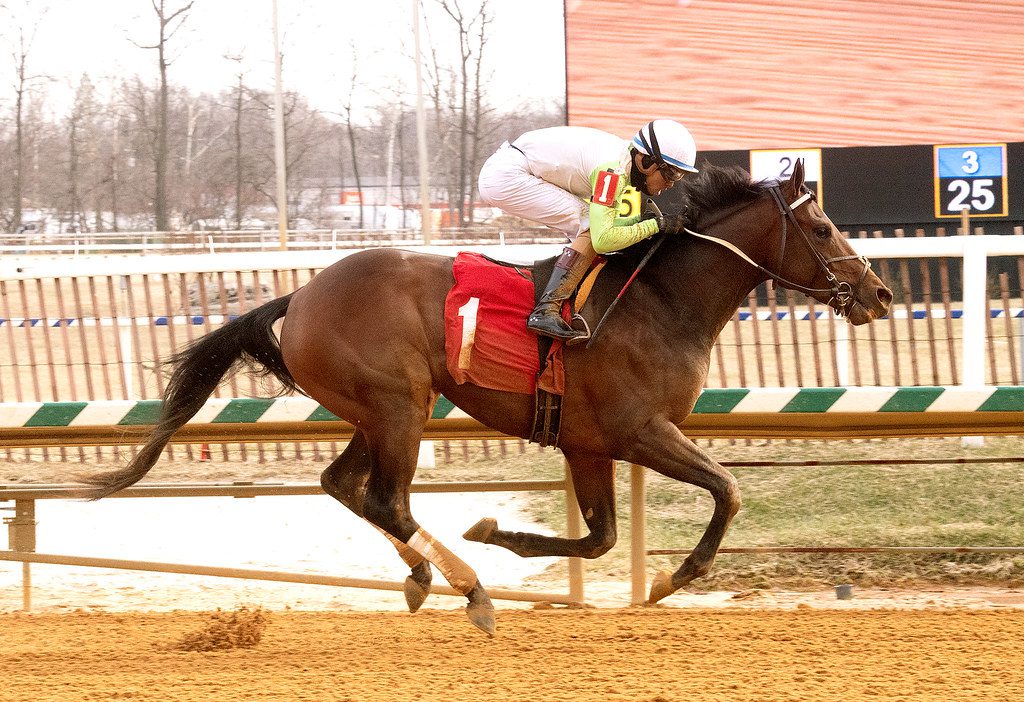 The winning time was 1:45.66 for 1 1/16 miles over a fast main track. Shady Munni was second, 2 ¼ lengths ahead of Mr. Mox; respectively they ran eighth and fourth in the Maryland Juvenile.
"We hadn't had the best continuity because of the weather and the track things that were going on, so we missed a workout along the way," Trombetta said. "That was in the back of my mind; I was a little worried about it. With a couple races under him, he was able to do well."
Carrasco was able to tip Joe out around the turn and set his sights on Mr. Mox as they straightened for home. Racing in the two path, Joe reeled in Mr. Mox and powered through the lane in his first race beyond one mile.
Joe, a Marland-bred son of Declaration of War out of the Arch mare Battle Bridge, was fifth in his Oct. 24 unveiling sprinting 5 ½ furlongs over the Laurel turf course, then broke his maiden in a one-mile maiden special weight Nov. 21 prior to the Maryland Juvenile.
"Ultimately that's where we want to go [two turns]," Trombetta said. "I ran him one time on the turf before the turf [season] was done, and I still think this horse will even do that when it's time. We're obviously not worried about that now. He's a work in progress, but he's doing everything right."
Joe was nominated to the $100,000 Spectacular Bid sprinting seven furlongs Jan. 29 at Laurel, the first in Maryland's series of stakes for 3-year-olds that continues with the $100,000 Miracle Wood going one mile Feb. 19, $100,000 Private Terms at 1 1/16 miles March 19, and $125,000 Federico Tesio going 1 1/8 miles April 16.
"I'll have to talk to [Elkstone's Stuart] Grant and see what he has in mind," Trombetta said. "Now that he's got a few good races under his belt, some seasoning, now we can really start to think about his future a little bit more."
LATEST NEWS