Jock Mychel Sanchez suspended, taken off mounts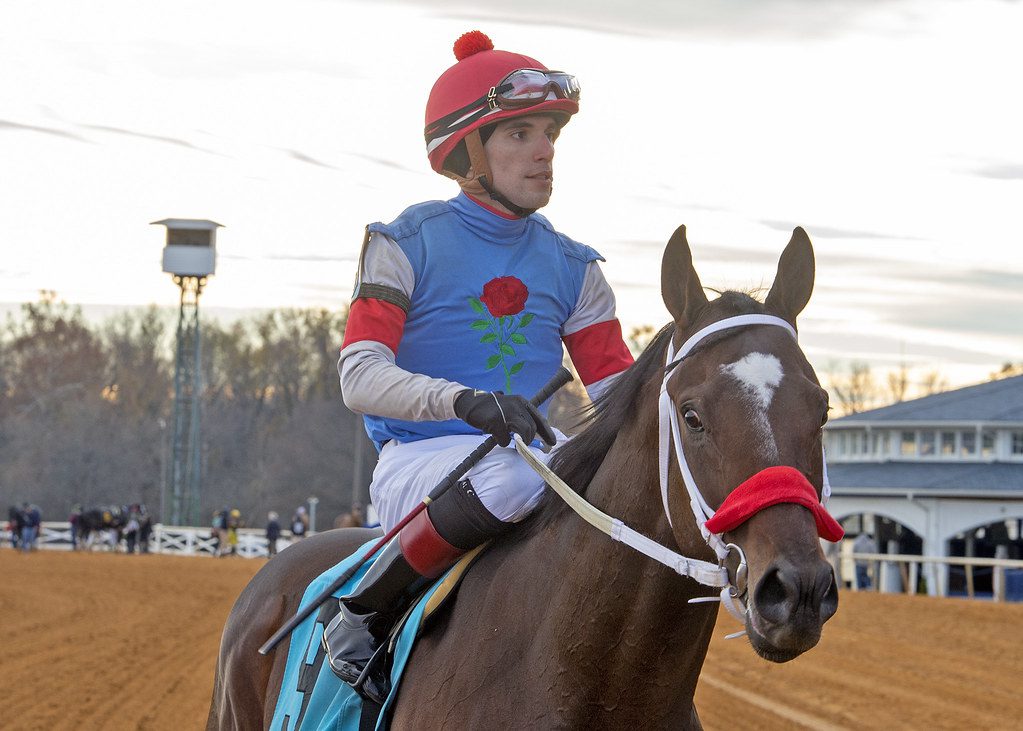 Frank Vespe

January 21, 2022
Jockey Mychel Sanchez was off his mounts Friday at Laurel Park. And it looks like he may not be seen in a race again anytime soon.
Sanchez was taken off his mounts by state stewards after they learned that he had been hit with a 60-day suspension in Pennsylvania, apparently for betting against horses he was riding.
"That's my understanding, that's correct," said Maryland Racing Commission executive director J. Michael Hopkins Friday afternoon when asked if the suspension had been for betting against the rider's mounts.
Hopkins said he had not yet seen the Pennsylvania ruling, which as of 3:00 p.m. Friday also has not yet appeared on either the Pennsylvania Horse Racing Commission website or on the Association of Racing Commissioners International website.
Sanchez had been named on three horses Friday at Laurel Park and another on Saturday. He last rode Jan. 19 at Parx Racing, where he won with three of six mounts. For the season, he has nine wins from 43 mounts.
Because state racing commissions generally have reciprocity agreements, the suspension handed out in Pennsylvania will keep Sanchez from riding throughout the United States.
Hopkins said that most if not all states have rules prohibiting riders from wagering against their mounts. At the same time, however, they are permitted to wager on themselves.
"They can bet the horse to win," he said.
Hopkins said that Sanchez was also under investigation by the Maryland Racing Commission for alleged violations in Maryland but would not confirm if it was for similar behavior.
"That's an open investigation," he said. "Not fair to comment on that."
Sanchez has won 940 races in his career, posting purse earnings of more than $30 million. He had established himself among the top riders at Parx Racing, and in 2021 he began to spread his wings a bit, racing at a wider variety of venues and in more stakes.
"I want to be recognized all over the country," he told The Racing Biz in December. "I gotta put my name out there."
Not, presumably, this way, however.
LATEST NEWS