TALK SHOW MAN DRINKING UP NEW CAREER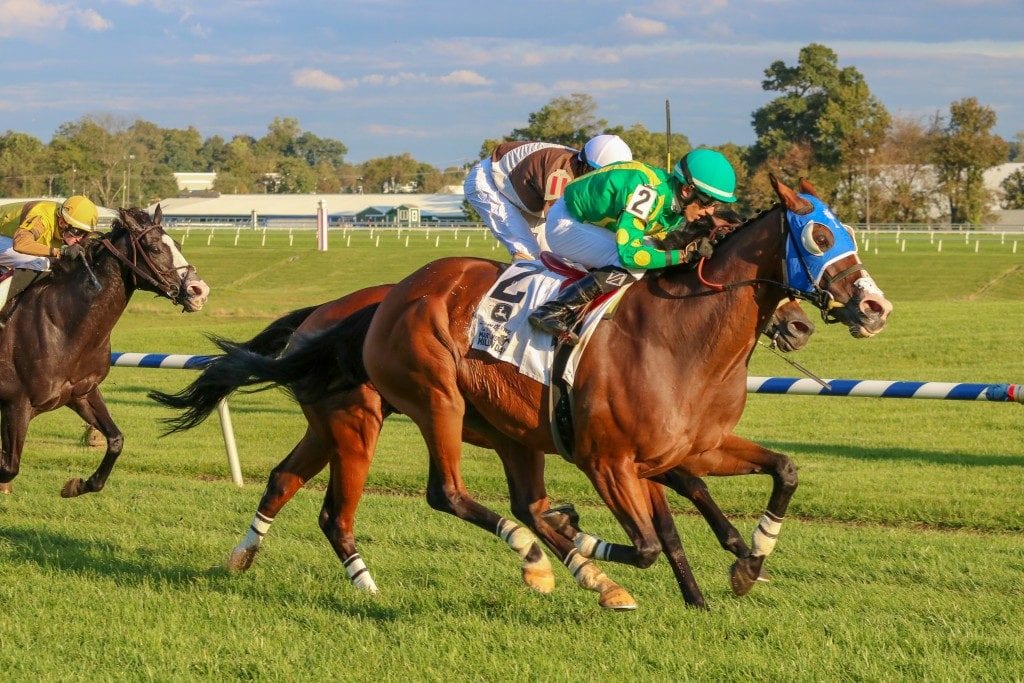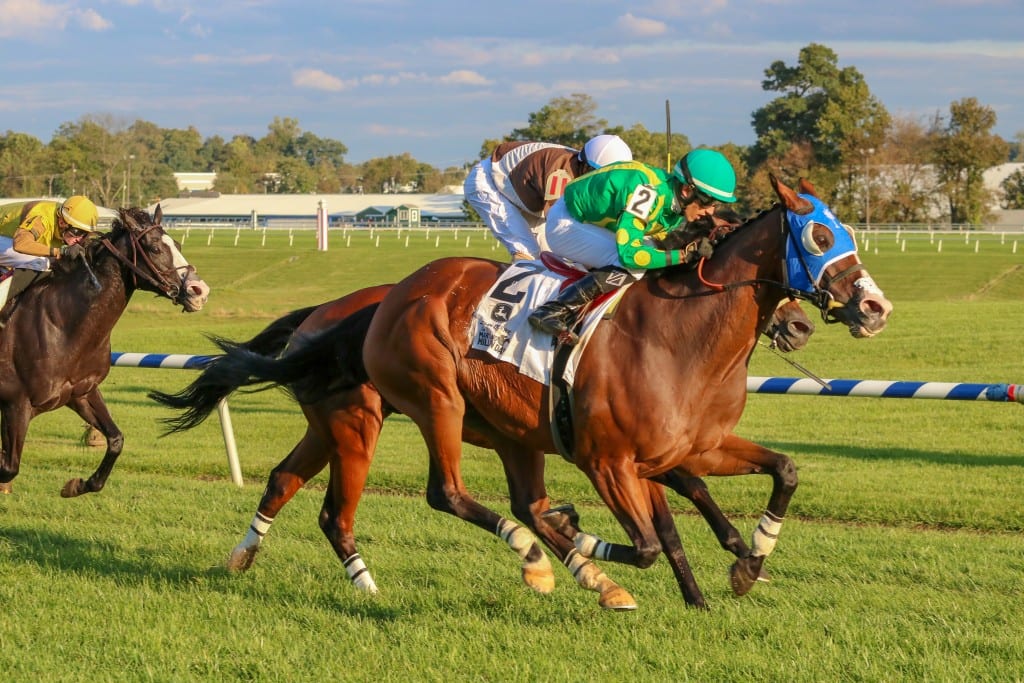 Press Release

October 19, 2021
Two years after retiring his multiple stakes-winning homebred, veterinarian Dr. Michael J. Harrison continues to find ways to celebrate Talk Show Man.
There are the memories, of course. As a racehorse, the Great Notion gelding won eight races and more than $450,000 in purses from 40 career starts from 2013-19, including stakes victories in the 2014 and 2018 Maryland Million Turf and 2015 Henry S. Clark.
There's also the satisfaction of seeing the now 11-year-old Talk Show Man thriving at his second career as an eventer for trainer Lindy Gutman, a one-time client of Harrison. He was one of 23 Maryland-breds to compete in the just-ended Thoroughbred Makeover and National Symposium, presented by Thoroughbred Charities of America, at Kentucky Horse Park in Lexington.
Then, there's the beer.

Right around the time Talk Show Man was being retired in the fall of 2019, Harrison's son Justin opened Farmacy Brewing on part of the family's Willowdale Farm in Reisterstown, Md. Many of the craft brews are named for one-time Harrison runners.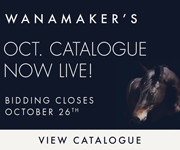 Talk Show Man, the beer, is described as a hazy pale ale brewed with fresh ginger and dry-hopped with Nelson Sauvin and Motueka hops and a 6% ABV.
"His beer is, I think, one of the better ones so I'm very happy with it," Harrison said. "I told my son when he was making the beer and was going to name it after Talk Show Man that it better be a good beer. We don't want Talk Show Man getting anything that's not a good, popular beer, for sure."
Talk Show Man, a member of the Retired Racehorse Project's Mega-Makeover Class of 2020, was one of four former Maryland Million participants at last week's event along with Legend's Hope, Parade of Nations, and Talk Show Man's longtime on-track rival, Phlash Phelps, a fellow two-time winner of the Maryland Million Turf (2015-2016) and the state's 2016 male turf champion.
Laurel Park will host the 36th annual Jim McKay Maryland Million Day program, "Maryland's Day at the Races" and the second-biggest event on the state's racing calendar behind the mid-May Preakness Stakes (G1), Saturday, Oct. 23.
Ironically, it was the beer that helped lead Talk Show Man to his new career. Harrison was approached one day by Gutman and her husband, Adam, horsemen and Farmacy Brewing regulars, asking about his plans for the gelding, who stands 16-2 hands.
"They come to the brewery fairly often," Harrison said. "When the brewery first got opened, Lindy and Adam enjoyed it. She was my client at the time, and she knew Talk Show Man had been retired. Lindy approached me and said [she] would really love to get him for the Makeover program. I said let me think about it, and I did, and she's done a great job."
In addition to Talk Show Man, the horse, the Gutmans also brought his namesake beverage to Kentucky.
"The beer that my son puts out goes through cycles. There was no Talk Show Man for a couple of months," Harrison said. "He just brewed another big batch and he sent some down with Adam at Adam's request to take down to Kentucky with him so that they could have some of this beer with them."
Talk Show Man competed in the Show Hunter and Field Hunter classes. Harrison is proud of the way his most successful Thoroughbred has continued to thrive beyond racing.
"It's great. It's a testament to the care that he got from his trainer, Ham Smith, and the veterinary care [of] Dr. John Sivic," Harrison said. "Those guys have all done exactly what is best for him to keep him together and keep him so that he's been able to continue on and have an alternative career.
"From what I've heard from Lindy and how he's behaved, he's always game for a challenge or competition. He gets excited, and he tries incredibly hard," he added. "That's pretty clear to anybody that's worked with him. The horse has tremendous heart."
Harrison, who continues to own Talk Show Man, has been impressed with the bond that has developed between the horse and his new trainer.
"She's discovered some of the warmer side of him and things he likes, where he likes to be scratched and that sort of thing," he said. "It's tremendously rewarding to see her go on with this. I know that she has said that the impact that he has made on her, as a person and even moreso as a rider, has been huge. That's really pretty nice."
LATEST NEWS