DELAWARE PARK HANDICAPPERS' NOTEBOOK 2021 VOL.16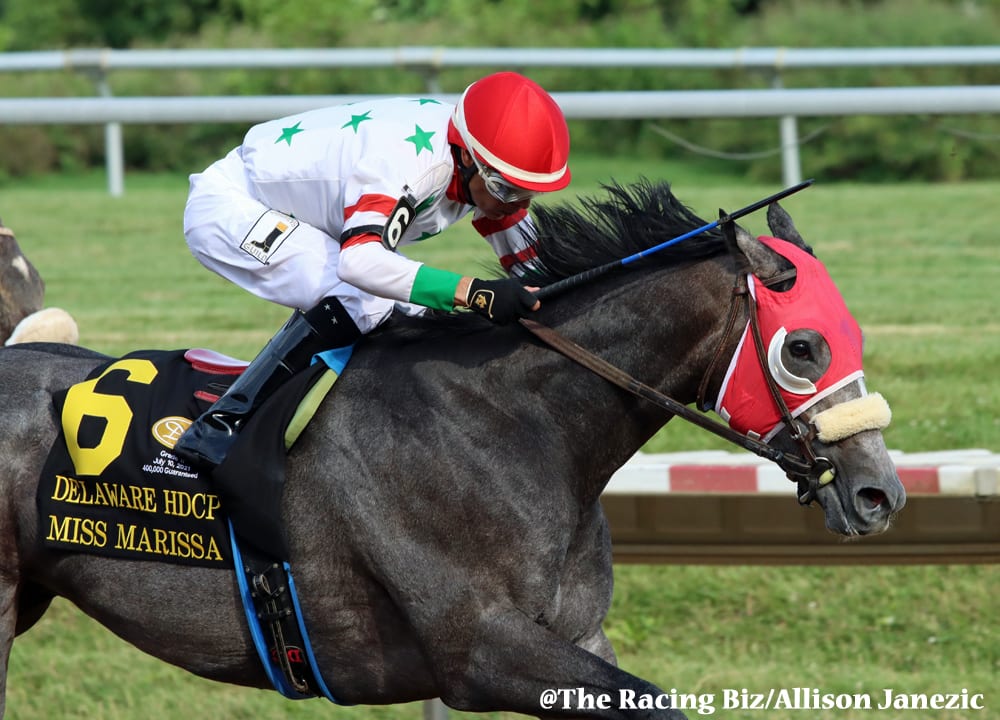 Notable races and trips
SEPTEMBER 15-20
Delaware Park was on the turf all four days during the racing week.
SEPTEMBER 16
Race 3: In addition to being dead last at the quarter pole on a track that has not been kind to deep closing efforts, Farcical was steadied on the far turn but then came on to finish second as a beaten favorite.
SEPTEMBER 18
Race 2: The comment line is deceiving for Mucho Mas Grande. It reads "vied between, came again." In my opinion the early action was more a result of a pedestrian pace and the late action was the only effort the horse showed. The result in a five-horse field where the favorite staggered home to victory does not make the third-place effort of Mucho Mas Grande stand out in any way.
SEPTEMBER 20
Race 1: Despite the fact that this was only a five horse field, the easy 10+ length win for Mr. Mox was impressive given that this was two-year-old winners race at Delaware Park with the odds evenly distributed among the top four horses. Every horse in the field went off between 2-1 and 6-1.
Race 5: Extra points to American Talent, who finished second to an even-money favorite despite being bumped at the start and contesting the early pace,.
Jockey and Trainer of the Week
Jockey Jaime Rodriguez won on 10 of his 24 mounts this past week. Impressively, if you had wagered on each of his 303 starts this year at the meet you would be less than eight dollars in the red.
Trainer Jamie Ness sent out 10 starters, and had 5 winners. If you wagered on each of his 168 starters this year at the meet you would be just over $45 in the red.
Handicappers' Toolbox
Remember to keep ROI in mind when you are backing the top trainers and jockeys. There can be instances when they are over-bet on reputation alone. The figures for jockey Rodriguez above suggest that by just culling out very few of his losers you could show a flat bet profit. The figures for trainer Ness illustrate that you would have to been far more discerning to break even. Both their seasons have been impressive, but as a bettor remember you have to overcome takeout percentages that make the game very challenging.
As this column is being written it appears heavy rain may cause the turf races to come off on September 25. Even so, the card for Owners' Day should offer some good betting opportunities. If you are a regular player of this meet you will want to take advantage of the fact and be sure to review The Racing Biz picks for the day.
LATEST NEWS