HELLO BEAUTIFUL MOVES TO TOP OF MATCH STANDINGS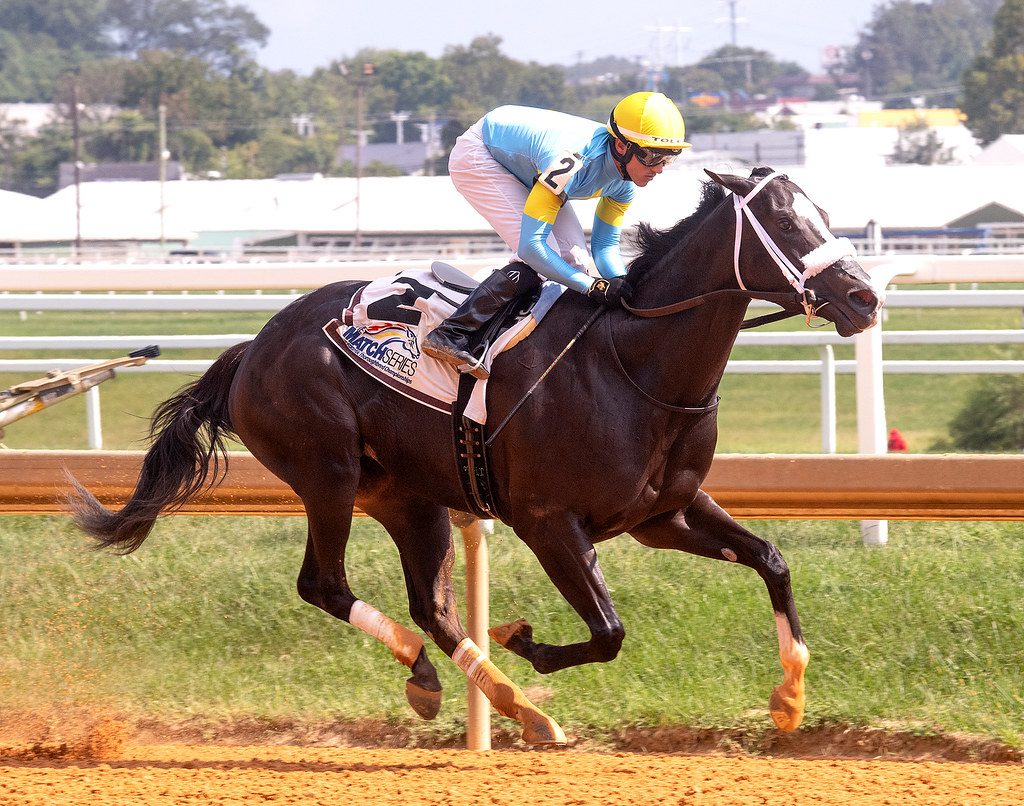 Ridden by Jevian Toledo, Hello Beautiful, owned by Madaket Stables, Albert Frassetto, Mark Parkinson, K-Mac Stables and Magic City Stables, took the lead quickly and appeared on cruise control throughout. She was in front by five lengths after a quarter-mile and steadily increased her lead to 10 ¼ lengths at the finish. The time for the distance was 1:09.56 on a fast track.
Coconut Cake was in contention early and held for second, with Never Enough Time third.
Hello Beautiful has now won seven stakes, all of them in Maryland, and has earned $524,610.
"It could be her best race ever," trainer Brittany Russell said. "She ran a huge race and she loves Laurel. It's a new (dirt surface), and she had no issues. She's very special. She means a lot to us."
Hello Beautiful's facile score gave her 27 points and the Series lead. Never Enough Time now has 22 points, good for second in the division and third overall.
Two other runners among the top five in the overall standings also were in action Saturday.
Hillwood Stable LLC's Cordmaker is second overall and leads the three-and-up long on the dirt division with 24 points. That leaves him well ahead of the other runners in his division and just behind Hello Beautiful for the top sport.
On Saturday, Cordmaker ran second in the $100,000 Polynesian Stakes, finishing a length behind winner Captain Bombastic. However, the Rodney Jenkins trainee was disqualified and placed sixth — last — after shutting off a rival inside the three-sixteenths.
And Hillside Equestrian Meadow's Laki is fourth overall with 21 points, which also has him narrowly in front in the three-and-up dirt sprint division. Trained by Damon Dilodovico, Laki finished last in the $200,000, Grade 3 Frank J. De Francis Memorial Dash.
The two sprint divisions of the MATCH Series, for older fillies and mares and for three-year-olds and up, both have just one race left. But fans and horsemen will have to cool their jets, as the series finales don't take place until December 26 at Laurel. That's when the $100,000 Willa on the Move (fillies and mares) and $100,000 Dave's Friend (three and up) take place.
The two route division each have an interim contest prior to concluding on that same day. The $100,000 Thirty Eight Go Go (fillies and mares) and $100,000 Richard Small (three and up) take place at Laurel November 27.
LATEST NEWS