LAUREL PARK DIRT COURSE REOPENS FOR RACING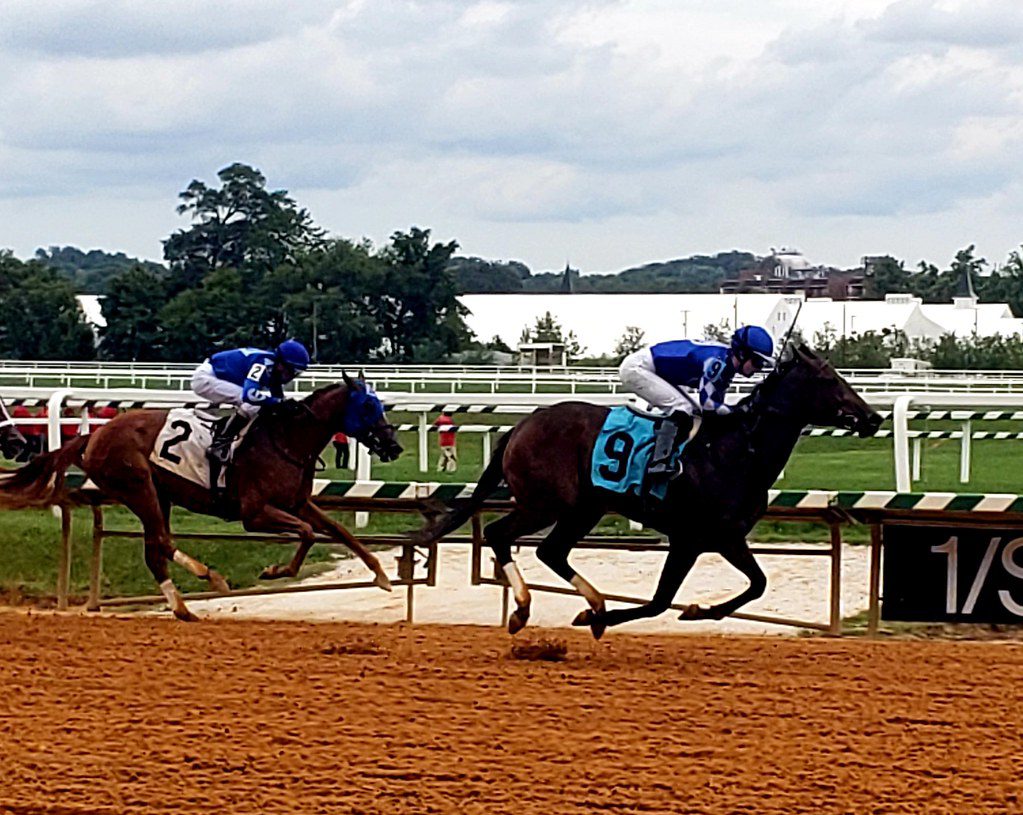 Of course, one day is hardly dispositive; time will provide the test. Still, it gave a somewhat jittery industry the chance to breathe a bit more freely.
"It seems to be consistent and handles rain well," said trainer Brittany Russell. "The horses are working well over it, and they seem to be coming back well."
Russell sent out Arrio, a three-year-old Paynter gelding, to win the fourth race, one of two maiden special weight events on the dirt. Arrio, making his first start since January, was never far back before surging to win by a half-length in a race that also included Lidstrom, a $2.5 million half-brother to Nyquist.
Racing had been shut down at Laurel in April following a spate of breakdowns on the main track, prompting the Maryland Jockey Club's parent company, 1/ST Racing, to undertake a multi-million dollar overhaul of the dirt strip. Early returns have been mostly positive, but let's face it: morning works aren't quite the same as afternoon races.
"The new track is real quick, at least in the morning," said rider Forest Boyce. "It seems like it carries you right along."
Boyce rode one winner — maiden-breaker Frosty Brew for Shug McGaughey — and narrowly missed a second when favored Romp, also for McGaughey, was beaten an eyelash in the eighth-race allowance feature.
It's too early to declare Laurel's new dirt course a success, of course. Just as morning works aren't the same as afternoon races, races conducted on a fast, dry track aren't the same as those that will come later this year on a wet course or amid conditions like ice or snow.
"It's hard to tell [about the future]," Boyce said. "The weather's really good right now."
"It's a new, different surface, too, so, it's hard to say," Russell agreed. "We'll have to run on it, you know, over the weekend and see if it changes."
Still, a fair-playing surface from which the horses returned safely was a good place to start. Overall, 33 horses started in the five races on the dirt course Thursday, and all finished.
"As of right now, I don't think there should be any complaints as long as it's safe," Russell said. "Safety is our main concern, right?"
LAUREL PARK NOTES Lidstrom, the half-brother to Nyquist who cost $2.5 million as a yearling, was third as the favorite behind Arrio… Jockey Mychel Sanchez won two, including the eighth-race allowance feature aboard Union Gen. George. Trained by Arnaud Delacour, the Union Rags colt prevailed by a nose in a three-horse photo for his second straight win… Pimlico-leading rider Charlie Marquez also won two, including the nightcap, a maiden special weight sprint on the turf aboard Kit Keller for trainer Michael Stidham… Little Bit of That was a late scratch prior to the ninth after getting loose in the post parade…
LATEST NEWS