CT: INTRIGUING GROUP SET FOR SADIE HAWKINS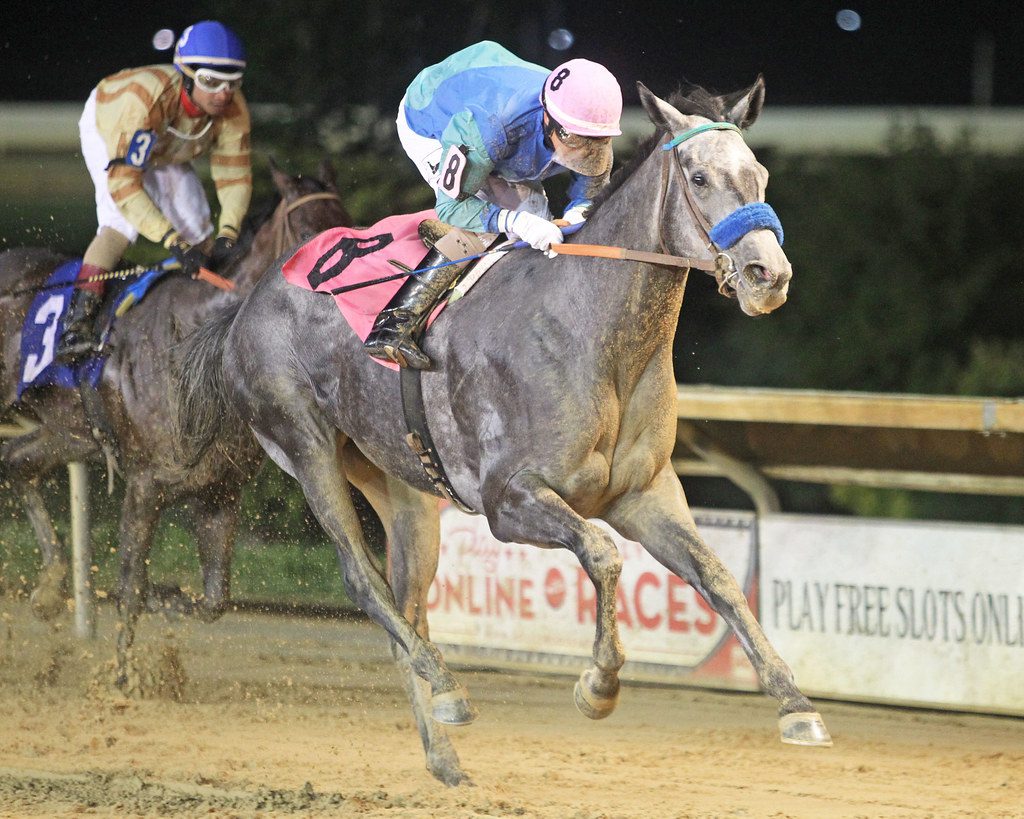 Both Runco and McKee were expecting to see Anna's Bandit enter the gate for the Sadie Hawkins on Friday, but trainer John (Jerry) Robb said that the durable, talented distaffer had been retired following an uncharacteristically dull outing in an allowance event at Colonial Downs last month.
Star of Night has won both of her starts this year and now sports eight wins and nearly $200,000 banked from 10 career tries. Runco also considered the four-year-old daughter of Creative Cause he trains for owner Huntertown Farm, LLC for the $150,000 Pink Ribbon Stakes for fillies and mares before settling on the Sadie Hawkins.
Stowe Angel, who beat the boys last summer in the Robert Leavitt Memorial, has won just once in five tries this year but brings a solid 6-4-1 slate and nearly $150,000 banked from 12 career outings for Runco and owner David Raim.
"We're still weighing our options," said Runco, referring to the Sadie Hawkins and Pink Ribbon prior to the draw. "They're both doing really good… Both races are going to come up tough. Star of Night has come back really good. Stowe Angel has been doing really good and so has See Ya Manana."
Late last fall, Star of Night rallied to overhaul Bridging the Gap at the wire in the My Sister Pearl Stakes at the three-turn distance of 1 1/8 miles over the strip, and the two will renew their rivalry again in the Sadie Hawkins. Bridging the Gap has been idle since winning an allowance race last January, but she arrives off a series of solid workouts, including a bullet three-furlong move in 34 seconds flat on Saturday morning that caught owner-trainer McKee a little by surprise.
"That was a little faster than what I expected to see," McKee said of Bridging the Gap's latest drill on August 21. "She did it pretty much on her own, but it was still not what I expected or not really what I wanted to see. But she's definite for the Sadie Hawkins and then hopefully the Cavada. She's been off for a while, but she came back really good, and I think she'll run well [in the Sadie Hawkins]. Jeff's fillies are going to be tough."
McKee's charge won both the Sadie Hawkins and the West Virginia Cavada Breeders' Classic last year. Star of Night, then a three-year-old, stayed with her own age group, winning the Sylvia Bishop and WV Tourism Office Breeders' Classic before besting her older rival in the My Sister Pearl.
Now, if all goes to plan, the two will meet Friday and likely again several weeks later in the Cavada.
In the weeks leading up to the Sadie Hawkins, both McKee and Runco expected to see Anna's Bandit arrive for the state-bred stakes. But last week breeder-trainer Robb announced that the seven-year-old Great Notion mare had been retired from racing.
Anna's Bandit concluded her career with 17 wins, 11 of them in stakes, and over $800,000 banked from 39 lifetime tries. She won the Sadie Hawkins twice and the Cavada once during a memorable career for owner Gina Robb's No Guts No Glory Stable. She followed up her Cavada win, in 2019, with a victory in the Maryland Million Distaff exactly seven days later.
But after a shortened 2020 season in which she made just four starts, Anna's Bandit had run three times this year with only one second-place finish to show for it.
"She didn't come out of her last race good and we saw a few little things when we had her x-rayed, so we decided to stop with her altogether," Robb said. "She's the type of horse that will never show you something's wrong. She's the type that would run into a hole and hurt herself. She's going to spend the rest of her life on the farm in Woodbine. She meant a lot to me and Gina. I was planning to go back for those next two stakes at Charles Town [the Sadie Hawkins and Cavada], but I knew something was wrong after that race at Colonial. And then after looking at the x-rays, I knew the best thing was just to stop with her and send her to the farm."
LATEST NEWS