BELL GABLE HOPING MARYLAND BRANDO A CONTENDER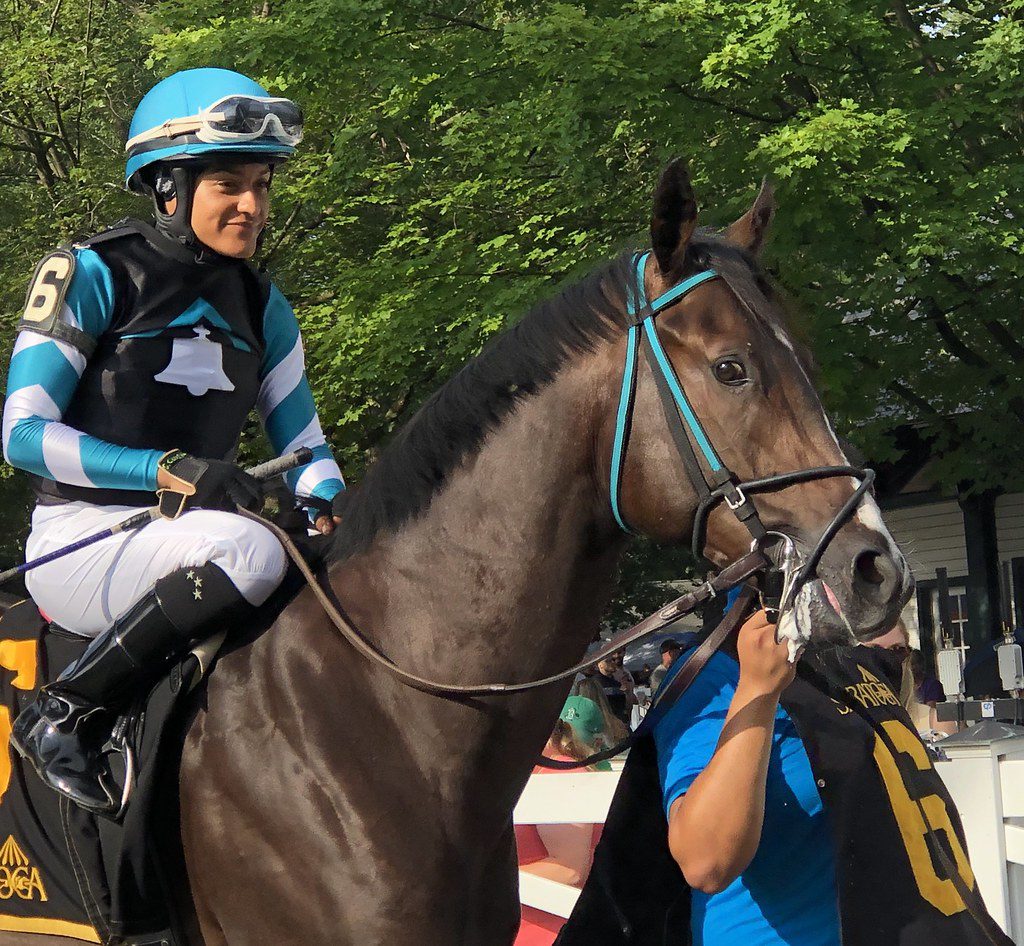 "We picked him out from our backyard," said Delora. "Sycamore Hall Farm (the colt's breeder) is our neighbor in Chesapeake City. David Wade, the farm manager, told us that they were going to have some horses in the sale, so we went over there and looked."
Immediately interested, they set themselves a budget of $150,000. Nick went to the Fasig-Tipton Maryland Fall Yearling sale on his own and had Delora on the phone during the bidding, which quickly reached, then exceeded, $150,000. Nick had told Delora he'd ask her permission to keep bidding, but she could hear the bids over the phone line before he could say anything.
When the hammer dropped, he was theirs for $250,000, five times as much as they'd ever paid for a horse. The BloodHorse headline read, "Bell Gable Stable Secures Coveted Flatter Colt."
He is out of the More Than Ready mare Apple Cider, and Delora wanted to find a name that would invoke both of his parents. She came up dry, and then one night, her husband in bed, as she sat watching a Marlon Brando movie on television, it came to her. "Maryland Brando," she said. "We live in Maryland, the horses were in Maryland…it was perfect."
The colt called "Brando" by his connections went to trainer Gary Contessa, with whom Nick had contacted via Twitter a couple of years ago, following Contessa's retirement from training in New York. The Beavers wanted advice on one of their New York-bred horses, and what began as a one-off consultation resulted in Contessa's becoming Bell Gable's private trainer, based at Delaware Park.
It was Contessa who suggested bringing Brando to Saratoga after that maiden win. The Beavers had not only never run a horse at the upstate New York course; but they had also never visited it, either. Maryland Brando was 10-1 on the morning line, and while flashy two-year-olds trained by Todd Pletcher and Wesley Ward were in the race, both at short odds, the Beavers were optimistic about their horse's chances.
"Nick hasn't slept for a week," said Delora before the race. "I'm nervous, but he's way more nervous than I am."
"He's a special horse," added Nick. "We know that we're up here from Delaware, and nobody thinks that a Maryland-bred is going to beat those guys. But he's special."
That may well indeed be the case, but the spectators at Saratoga didn't get to see the splashy form that the folks at Delaware had. Maryland Brando broke poorly under jockey Carol Cedeno, making just her second start at Saratoga, then raced at least four-wide throughout the six furlongs. On top of that, Contessa discovered after the race that the horse had ripped off a shoe when he stumbled at the start.
"Tough day at the office," said Contessa. "He came back OK but his foot's sore. Everything else is fine, and we live to fight another day."
The Beavers had initially thought that Maryland Brando would spend the next several weeks in Saratoga, as Delaware Park wasn't permitting horses from Saratoga to ship in because of the equine herpesvirus-1 case here. Brando was, however, able to get at least closer to home, leaving Saratoga on Tuesday moving to a training center near Contessa's home in Maryland.
The day began that with high hopes and optimism ended in disappointment, not least because of what the young horse endured in his second start. For his next race, Brando's fellow Marylanders will be able to cheer him on, as Contessa is pointing him to a race at Pimlico on Aug. 8.
"After such a bad experience," said the trainer, "I am more inclined to look for an allowance race for him."
LATEST NEWS