COLONIAL DOWNS HOPING TO MAKE ITS OWN LUCK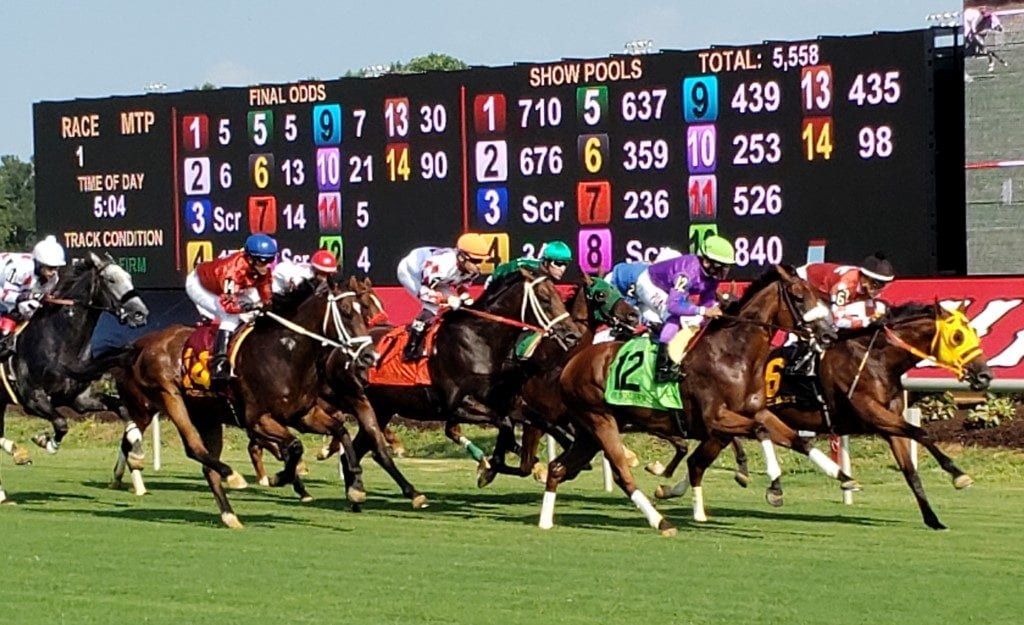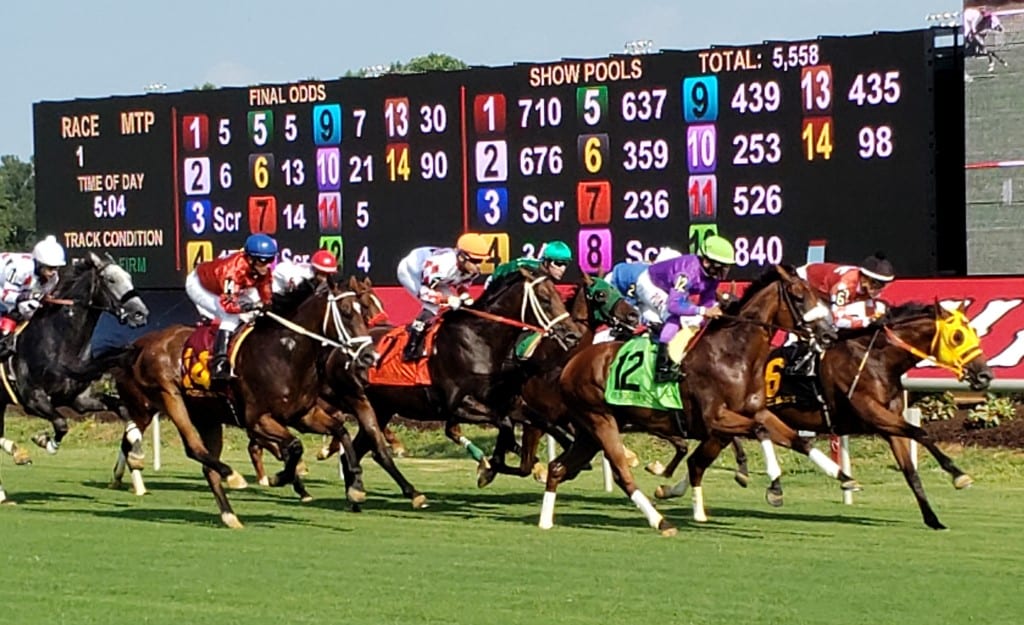 Nick Hahn

July 19, 2021
It might be easy to let opening day at Colonial Downs slip into obscurity among the launch of boutique meet week underway in mid-July. The Virginia track is coming off a 2020 meet befuddled by storms, heat, electrical outages and finally a Covid outbreak in the jockey colony.
Colonial's opening day card is also vulnerable to getting lost in the shuffle of a five-day span that's seen the opening of Saratoga and Del Mar, as well as an incident-marred Haskell on a huge Saturday card at Monmouth. A sleepy, slow opening Monday afternoon of Colonial Downs could justifiably get lost in that shuffle.
But this is no sleepy, slow opener, this Colonial Downs lid-lifter.
Winning Time scores in PA Nursery

Debut winner Winning Time handled the step up to stakes company with aplomb, winning Tuesday's $200,000 Pennsylvania Nursery Stakes at Parx.
Monday's overnight has five 14-horse fields, including in two of the four $100,000 restricted stakes races, resembling Colonial Downs of yore. The exodus of horsemen from Maryland and Kentucky due to track renovation and construction at Laurel Park and Churchill Downs has made Colonial an attractive alternative for the stables of trainers like Dallas Stewart, Michelle Lovell, Bret Calhoun and John Ortiz.
And average daily purses of $500,000 don't hurt, either. The track is pursuing nearly the reverse strategy employed at the height of the Jacobs-era Grand Slam of Grass, when Colonial had tepid overnight purses but the Virginia Derby went for $1 million and the Turf Cup reached $750,000.
Now, in Colonial 2.0, the overnight purses are spectacular, while the priciest stakes races is the $250,000, Grade 3 Virginia Derby on August 31.
The attention Colonial Downs has drawn may extend to more than the 1:45 afternoon post times. When a handheld radio reported an upcoming work six-furlong work Saturday morning for By My Standards, necks twisted to get a look at the 2019 Louisiana Derby winner. A stroll down the Stewart shedrow got interrupted when passing the stall of Long Range Toddy, who, like By My Standards, ran in the 2019 Kentucky Derby.
Having two Kentucky Derby starters as regular tenants is an exciting development for this year's Colonial meet.
One big change this year will be Colonial's place in the racing schedule. In order to wedge the Colonial meet into the off-day slot of the boutique meets, the track will race Monday-Wednesday with a 1:45 first post. That'll mean the track doesn't overlap at all with Del Mar, and only once a week, on Wednesdays, with Saratoga. That should help maximize Colonial's reach off-track.
For those on the track, the long-term weather forecast is comforting, especially after last year's weather troubles. Only one of Colonial's first six live racing days is expected to have temperatures a tick above 90 degrees. All the other forecasted temperatures begin with an eight. That's a great alternative to the hurricane and heat events that opened last year's meet.
Trainer Michael Stidham has won both of the training titles since Colonial Downs reopened in 2019. Whether he can threepeat is a worthy proposition, but the challenge will be substantially tougher. Not far down the backstretch is the barn of Ferris Allen, Colonial's all-time winningest trainer with six meet titles to his credit.
Trainer Michael Trombetta has returned to a venue that was a step toward his future success. Bop, a horse he trained for Folly Quarter Stable (Jonas Cash) won Colonial's Punch Line stakes three times. Bop would gather three track records to his name and lead Trombetta to his first stakes race at Churchill Downs.
Luck is getting introduced to opportunity, a formula that leads toward success, and it may allow Colonial to appear not so far off the beaten path
LATEST NEWS