BUSMAN'S hOLIDAY AS TREVOR MCCARTHY RETURNS TO DELAWARE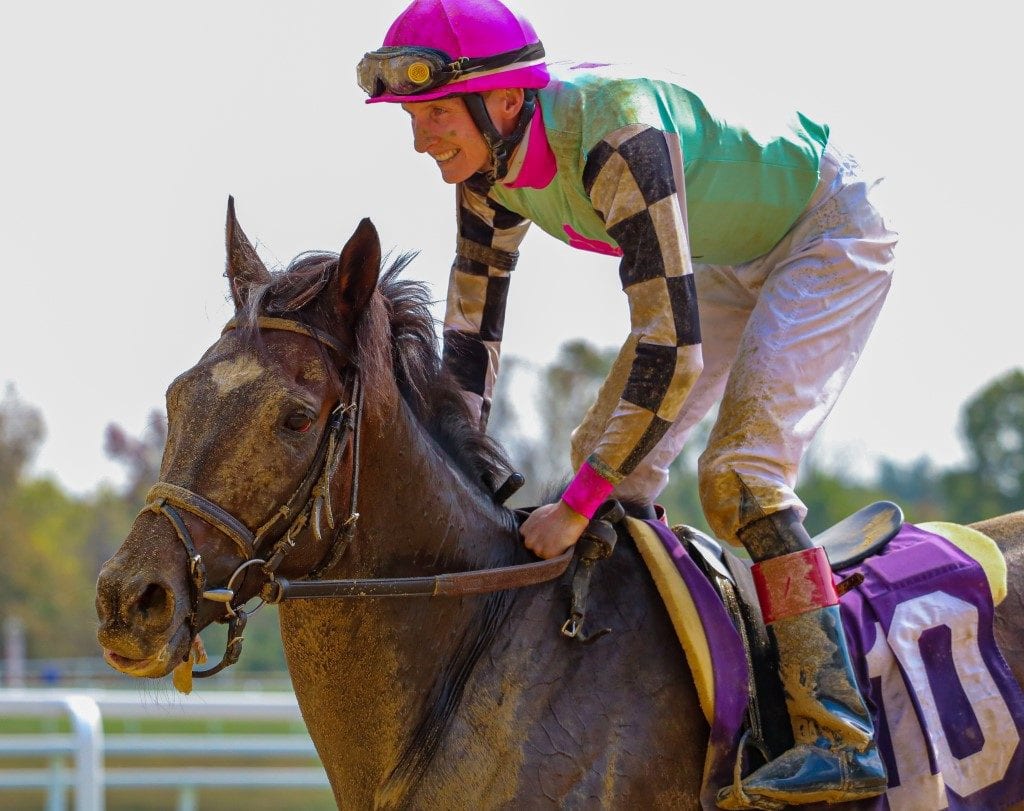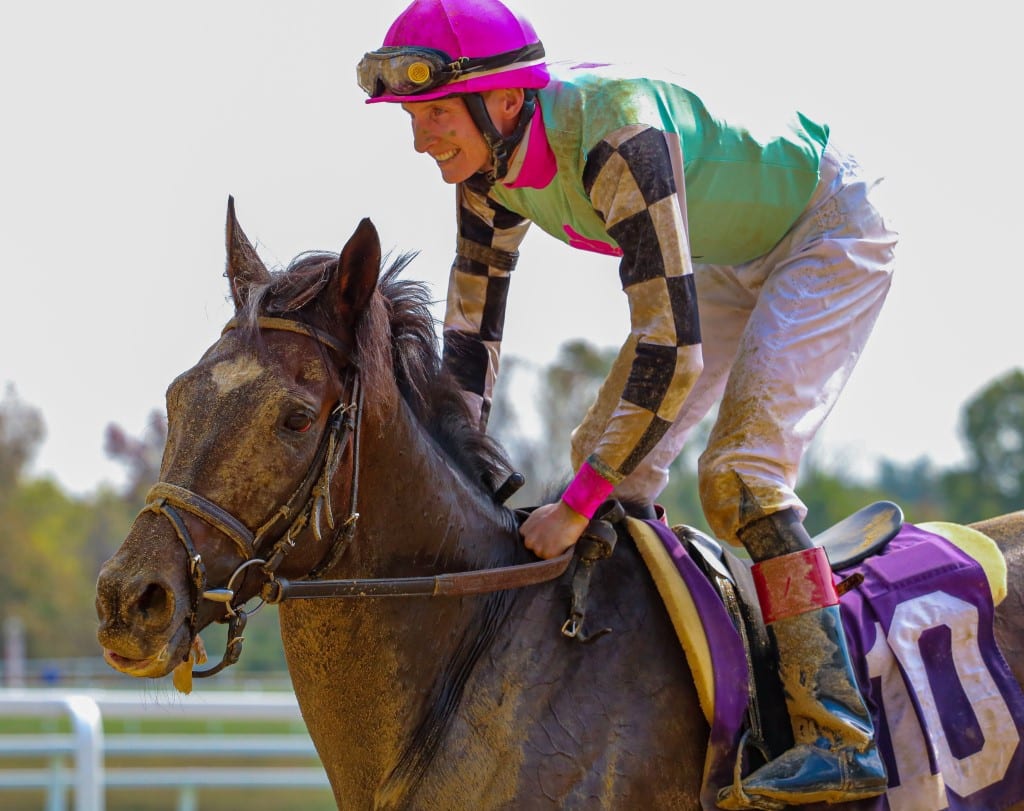 McCarthy moved his tack to Southern California in mid-May, and while Midlantic racing folks are used to seeing riders skip from track to track, the Los Angeles-Wilmington commute is something of a killer.
Still, when opportunity knocks, most riders will open the door, and McCarthy's no exception.
"The racing office at Delaware called me about maybe riding in the Oaks and the Delaware Handicap because there were some horses available," McCarthy said. "I said I wouldn't be able to make it for the Oaks because I was riding at Los Al [Los Alamitos Race Course] but I could definitely come for Delaware Handicap day."
Derek Lawson, McCarthy's agent in Southern California, rustled up mounts for McCarthy in the two graded races. Meanwhile, Scott Silver, McCarthy's agent when he was in Maryland and the Mid-Atlantic, helped find him mounts in four other races, including the call aboard Paisley Singing in the $100,000 Dashing Beauty Stakes and Honor the Fleet in the $50,000 Battery Park Stakes.
In the Dick Memorial, McCarthy will ride La Dragontea for trainer Christophe Clement and owners Reeves Thoroughbred Racing and Rebecca Hillen. It'll be his first time aboard.
The French-bred, four-year-old filly is 8-1 on the morning line but may be more playable than that. Last time out, in just her second start of the season, she suffered through a disastrous trip behind a wall of horses when beaten just three lengths in allowance company.
"She kind of had a world of trouble, didn't have anywhere to go," McCarthy said. "So I'm optimistic of what Clement will tell me to do."
The 5-2 morning line favorite in the Dick Memorial is Micheline, who is a more accomplished runner than her rivals – a four-time stakes winner with one graded victory and a near-miss second in a Grade 1 on her resume – but enters this after two off-color efforts.
Several races later, in the Grade 2, $400,000 Delaware Handicap, McCarthy will ride Gibberish (8-1) for trainer Saffie Joseph, Jr. and owners e Five Racing Thoroughbreds. It will likewise be his first time on the four-year-old Lea filly.
Gibberish closed her 2020 campaign with a triumph in the $100,000 Treasure Chest Stakes at Delta Downs. While she has not won in three 2021 starts, her form may be better than it looks.
In the Grade 3 Royal Delta at Gulfstream Park, she won a prolonged duel for the lead with Mrs. Danvers, who was off at 3-2. But all the two rivals managed to do was set the race up for Queen Nekia – also trained by Joseph and also here – to rally from last to win.
Then again in the Grade 2 Ruffian, her early exertions on the front end helped clear the way for Vault to rally from last to win.
Last time out, in the $100,000 Lady's Secret at Monmouth Park, with Lasix back on, she gave an improved effort when second to Altaf while well clear of the rest. Altaf, a Medaglia d'Oro filly trained by Chad Brown, is undefeated in three dirt tries and was off at 4-5.
Gibberish typically shows good speed and, breaking from the rail, may be the runner showing the way early.
"Miss Marissa will show some speed, but I was thinking for the most part that I might be the speed of the race," McCarthy said Wednesday. "But at the moment I'm just waiting to see what my instructions will be."
McCarthy's been able to come East for the day – he's flying in Friday and out again Sunday – because there's no racing in Southern California at the moment, a weekend off between the close of the Los Alamitos meet and the opening of Del Mar.
His trip west has been, career-wise, a bit of a mixed bag to date. He posted just one win in 48 starts in limited action at Santa Anita. But Los Al looked a bit better; the rider won with three of 14 mounts and was in the money six other times.
"We had a few winners during Los Alamitos," McCarthy said. "So now we're starting to gain momentum going into Del Mar."
But first there's the small matter of a visit to his home state and a ride in the track's biggest race, the Delaware Handicap.
Trevor McCarthy won the Delaware Oaks back in 2014, and his father won the Oaks twice, in 2000 and 2001. But Michael McCarthy never won the DelCap and, to date, neither has Trevor.
"It would be a big feather in the hat," McCarthy said. "My father won a lot of stakes at Delaware and was leading rider there for quite a while. But he never won the Delaware Handicap, so that's a race I've kind of wanted to win to complete his wish, I would say."
LATEST NEWS