YAUPON TOPS LITE THE FUSE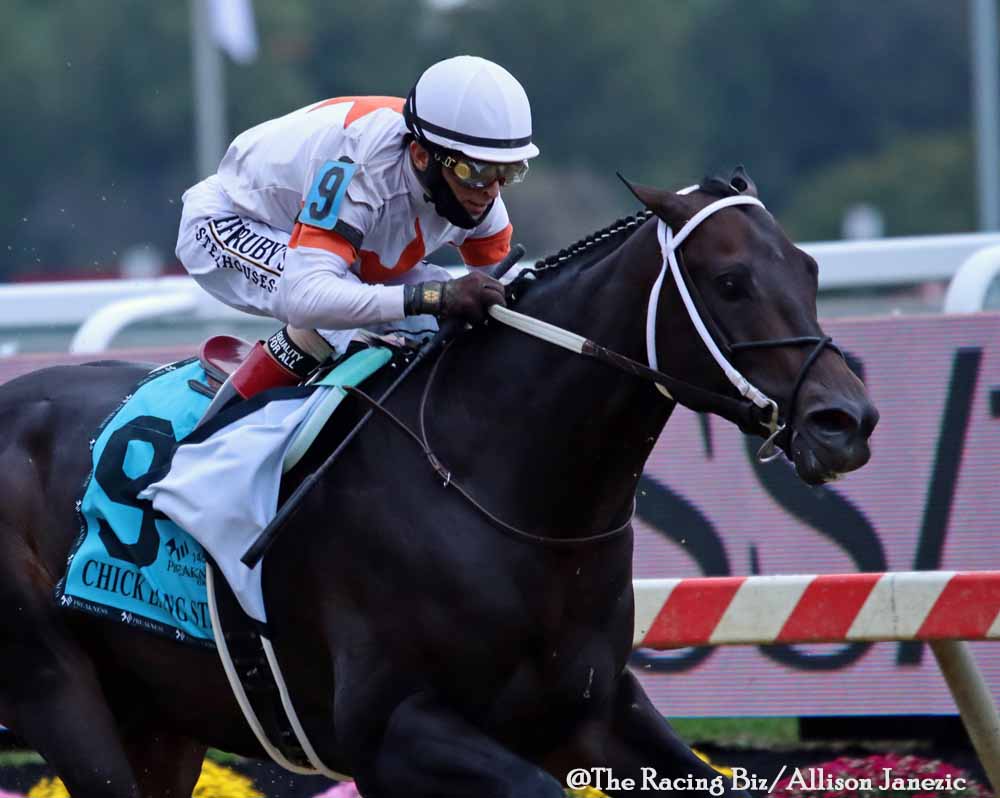 Press Release

July 2, 2021
Bill and Corinne Heiligbrodt's Yaupon, record-setting winner of the Chick Lang (G3) last fall, returns to Maryland looking to recapture his winning form in Sunday's $100,000 Lite the Fuse at Pimlico Race Course.
The six-furlong Lite the Fuse for 3-year-olds and up, named for the two-time Carter (G1) and Frank J. De Francis Memorial Dash (G2) winner, returns to the Maryland stakes calendar for the first time since being run in 2002 at Laurel Park.
Yaupon gave the Heiligbrodts and Hall of Fame trainer Steve Asmussen the second of three straight Chick Lang victories Oct. 1, after the race was pushed back from mid-May amid the coronavirus pandemic. They also won with Mitole, the 2020 older male sprint champion, in 2019 and Mighty Mischief May 15. Mighty Mischief also returns in the Concern.
"Pimlico is a nice track to run at. It fits our horses," Bill Heiligbrodt said. "Going back to Mitole when he ran in the Chick Lang, he ran solid in the mud and he still ran exceptionally well. I couldn't believe he ran as well as he did. Yaupon ran good there last year in the Chick Lang. I'll be trying to win it again next year, I promise you that."
Yaupon's final time of 1:09.10 in winning the Chick Lang by four lengths matched that of Lantana Mob, also trained by Asmussen, in 2008. It was the fourth consecutive win to open his career and second straight in a graded-stakes following the Amsterdam (G2) last August at Saratoga. Each of them came in front-running fashion.
The then-undefeated Yaupon headed from Pimlico to the Breeders' Cup favored to win the Sprint (G1), but found himself trailing horses for the first time. He ran into traffic trouble in upper stretch and wound up eighth in the field of 14, beaten 6 ¼ lengths.
"I need a race for him very badly. After his race there, he was odds-on heavy favorite in the Breeders' Cup and got a pretty rough trip," Heiligbrodt said. "I've been trying to get him back on a straight line and he's doing pretty good right now. It's a wonderful opportunity to run him there."
Yaupon has made one start this year, again encountering trouble running eighth in the Golden Shaheen (G1) May 27 in Dubai. He has been working steadily since mid-May at Churchill Downs for his return.
"I'm hoping he'll run good. Obviously, he's coming back," Heiligbrodt said. "He went over to Dubai and had problems over there, so we're trying to get him straightened out if we can."
Ricardo Santana Jr. will be in town to ride Yaupon for the first time from the far outside in a field of seven. Yaupon has raced exclusively at six furlongs throughout his career.
"He's doing really good right now [but] you never know until you race," Heiligbrodt said. "He had a pretty bad experience in the Breeders' Cup, so we'll see what happens. But he's a very, very talented horse. He ran numbers like Mitole.
"He's not Mitole, and I don't think there will ever be another horse like him as far as consistently every time putting him on the track and running out of his skin, but he's a very nice horse," he added. "He's a very nice pedigreed horse so I hope he runs well. I hope everybody over there will enjoy both [he and Mighty Mischief]. They're as good as I can send them."
LATEST NEWS