SAL SINATRA LEAVING MARYLAND JOCKEY CLUB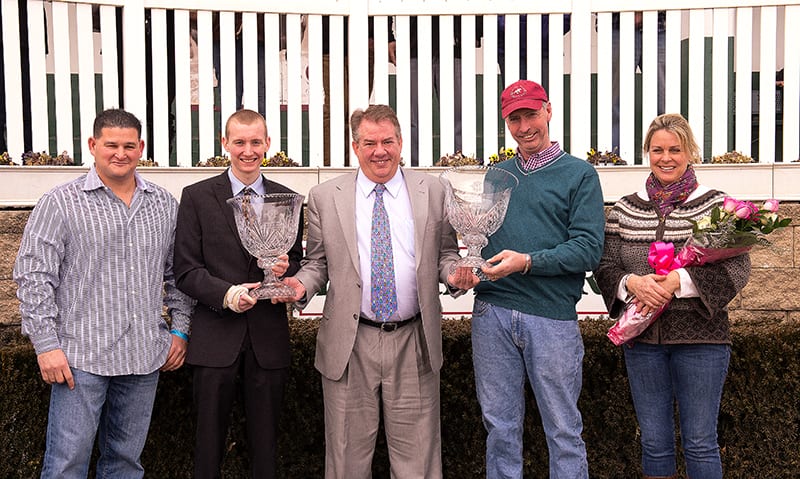 Press Release

June 7, 2021
Sal Sinatra has been named president of Equibase Company LLC by the Equibase Management Committee, effective June 21, 2021. He succeeds Jason G. Wilson, who left Equibase in April to join The Stronach Group.
"Sal is a longtime participant in the Thoroughbred industry, and the Equibase Management Committee knows he will be a valuable asset to the Equibase team," said Ian D. Highet, chairman of Equibase. "His analytical background, management experience, and firsthand knowledge of every aspect of racing will guide Equibase in developing a strategic path forward for its products and services."
Sinatra double majored in Mathematics and Statistics from Rutgers University, during which time he was an assistant clerk at the Daily Racing Form. In 1985 he became a racing official at Monmouth Park and Meadowlands in New Jersey and was also an assistant racing secretary at Beulah Park in Columbus, Ohio.
From 1990 until 1999, he was president and ownership partner of TSNS, which was acquired by The Jockey Club as part of InCompass Solutions. He then spent 15 years as vice president of Racing and racing secretary at Parx Racetrack and Casino in Bensalem, Pennsylvania, before becoming president and general manager of Maryland Jockey Club in 2014.
"I have spent my entire career in Thoroughbred racing and have worked with Equibase since its inception. I have tried to be an innovative leader and that will be reflected in my leadership of Equibase," Sinatra said. "My experience as a technician and working at racetracks puts me in a unique position to maximize what Equibase has to offer the industry."
Equibase Company is a partnership between subsidiaries of The Jockey Club and the Thoroughbred Racing Associations of North America and serves as the Thoroughbred industry's official database.
LATEST NEWS