OWNER-BREEDER RICK PORTER PASSES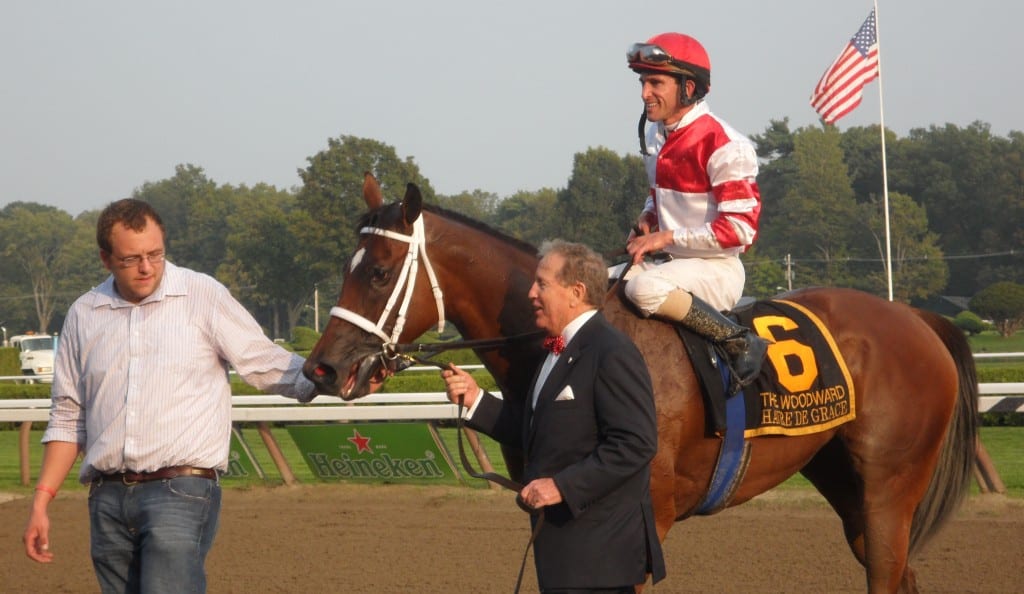 Press Release

June 7, 2021
Rick Porter, a native of Wilmington, DE, who became a top-level racehorse owner, has passed away at age 80. His passing was announced by press release from his Fox Hill Farm.
Racing as Fox Hill Farms, Porter's runners won more than 400 races, earnings more than $32 million in the process. His roster included seven Grade 1 winners and several other graded stakes horses.
Porter campaigned the filly Havre de Grace to 2011 Horse of the Year honors after she won the Grade 1 Woodward against the boys and then finished fourth in a Breeders' Cup Classic in which the top three finishers were all at least 14-1.
More recently, Porter's best runner was Songbird, who won 13 of 15 career starts and earned nearly $4.7 million. Songbird was named champion two-year-old filly of 2015 and champion three-year-old filly the following year. In the last win of her career, she gave Porter his only win in the biggest race contested in his home state, the then-Grade 1 Delaware Handicap.
Other top runners from Porter's barn included Grade 1 winners Hard Spun, Round Pond, Omaha Beach, Joyful Victory, and Jostle, and the ill-fated Eight Belles, who broke down after finishing second in the 2008 Kentucky Derby.
Porter also founded a charity, the National Thoroughbred Welfare Organization, that seeks to prevent racehorses from entering the pipeline to slaughter and instead to find them new homes and careers.
Fox Hill Farms' Victoria Keith put out the following statement:
Rick had battled cancer in various forms for over two decades.  The past six years had been particularly taxing, beating one supposed terminal cancer only to eventually succumb to the toll the fight took on him. 

Horse racing was one of Rick's passions, and he was very proud of his stable's accomplishments.  His Fox Hill Farm campaigned 20 graded stakes horses and multiple champions led by Havre de Grace, Songbird, Hard Spun, Omaha Beach, and Kodiak Kowboy.   

Equally noteworthy as his list of outstanding horses, however, was his outstanding stewardship over his stable.   His horses' well-being was always his top priority over any trophy.  He believed in transparency, sharing vet reports publicly and being open with injuries and considerations regarding stable management.  He encouraged fan interaction, making them feel part of the team.  He welcomed the challenge of the best meeting the best on the track, resulting in some of the most memorable match-ups of the past decades.  His empathy for horses in need led to the founding of the National Thoroughbred Welfare Organization which has rehomed over 250 at-risk horses in the past few years.  His Fox Hill Farm became synonymous with excellence and ethical ownership.

As wonderful as Rick's journey was in racing, it was his journey through life with his beloved Betsy that was all-important to him.  Married 59 years, they raised two sons Cory and Scott and a daughter Tracey, all as beautiful in spirit as the examples they had in their parents. 

Racing has lost an important owner, but for all of us who knew Rick – his kindness, ethics, loyalty, wisdom, generosity, humility, and humor – we have lost an exceptional human being and a part of our hearts. 
Funeral arrangements are pending.
LATEST NEWS