PODCAST: HANDICAPPING THE BELMONT STAKES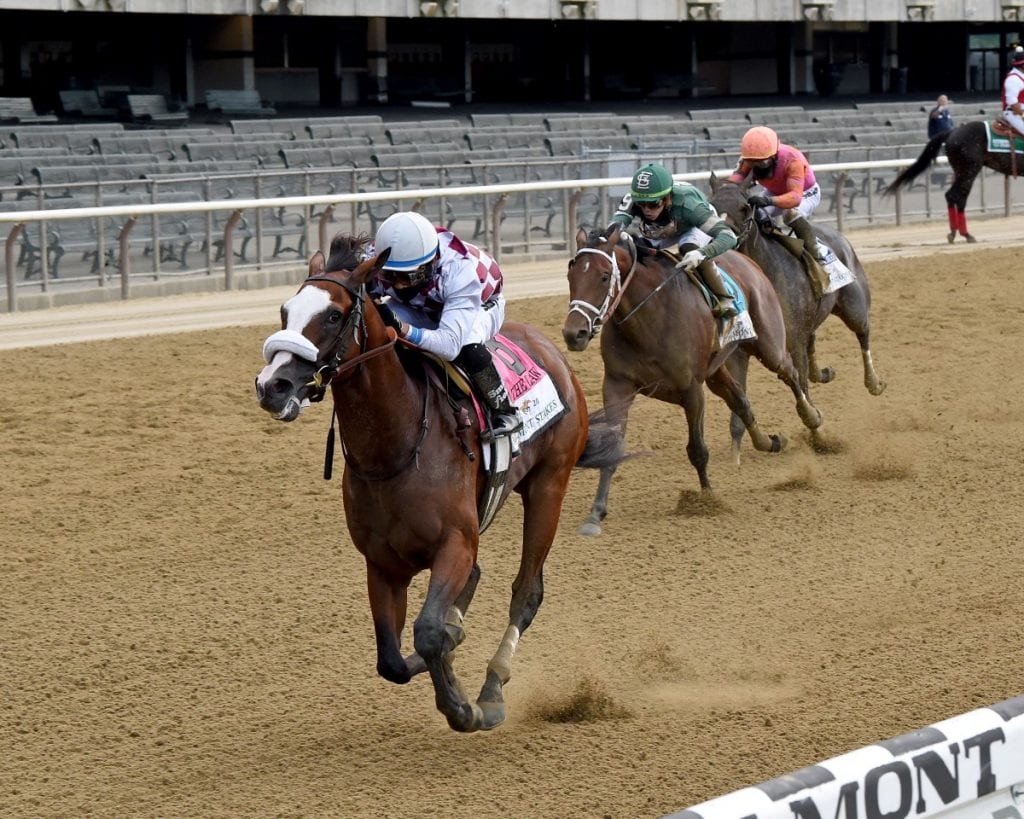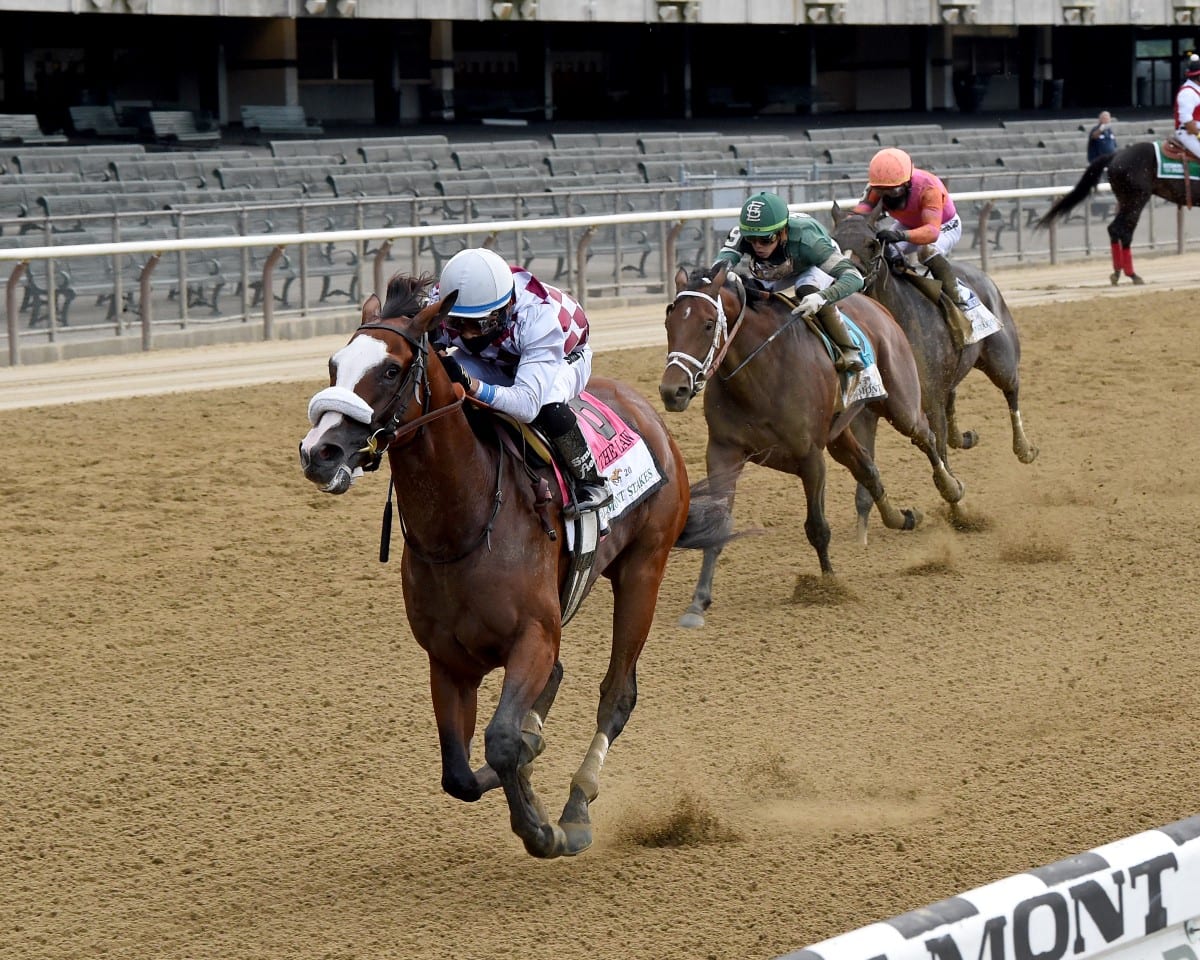 Derby Bill Watson

June 4, 2021
Saturday, June 5 brings us the 153rd running of the Grade 1 Belmont Stakes, the final jewel in racing's Triple Crown. Upsets have been the order of the day in both the Kentucky Derby (Medina Spirit at 12-1) and Preakness Stakes (Rombauer at 11-1). Will that continue in the Belmont?
Handicappers Nick Hahn and Derby Bill Watson join us to try to figure it out.
There'll be no Medina Spirit in the Belmont, and though Rombauer will be in action, he'd be no surprise this time. He's the 3-1 second choice, behind 2-1 Essential Quality, on the morning line. Those two are among five horses, of eight entered, with morning line odds of 6-1 or less. Will it be one of them, or will it be an outsider.
See what our 'cappers have to say!
| | | |
| --- | --- | --- |
| | DERBY BILL WATSON | NICK HAHN |
| 1. | 2 – Essential Quality (2-1) | 4 – Hot Rod Charlie (7-2) |
| 2. | 3 – Rombauer (3-1) | 6 – Known Agenda (6-1) |
| 3. | 1 – Bourbonic (15-1) | 7 – Rock Your World (9-2) |
| 4. | 4 – Hot Rod Charlie (7-2) | 2 – Essential Quality (2-1) |
Music at the beginning is:
Monkeys Spinning Monkeys by Kevin MacLeod
Link: https://incompetech.filmmusic.io/song/4071-monkeys-spinning-monkeys
License: https://filmmusic.io/standard-license
Music at the end is:
Guts and Bourbon Kevin MacLeod (incompetech.com)
Licensed under Creative Commons: By Attribution 3.0 License
http://creativecommons.org/licenses/by/3.0/
LATEST NEWS