FOR TIM GRAMS, TWO STAKES TO REMEMBER – AND WIN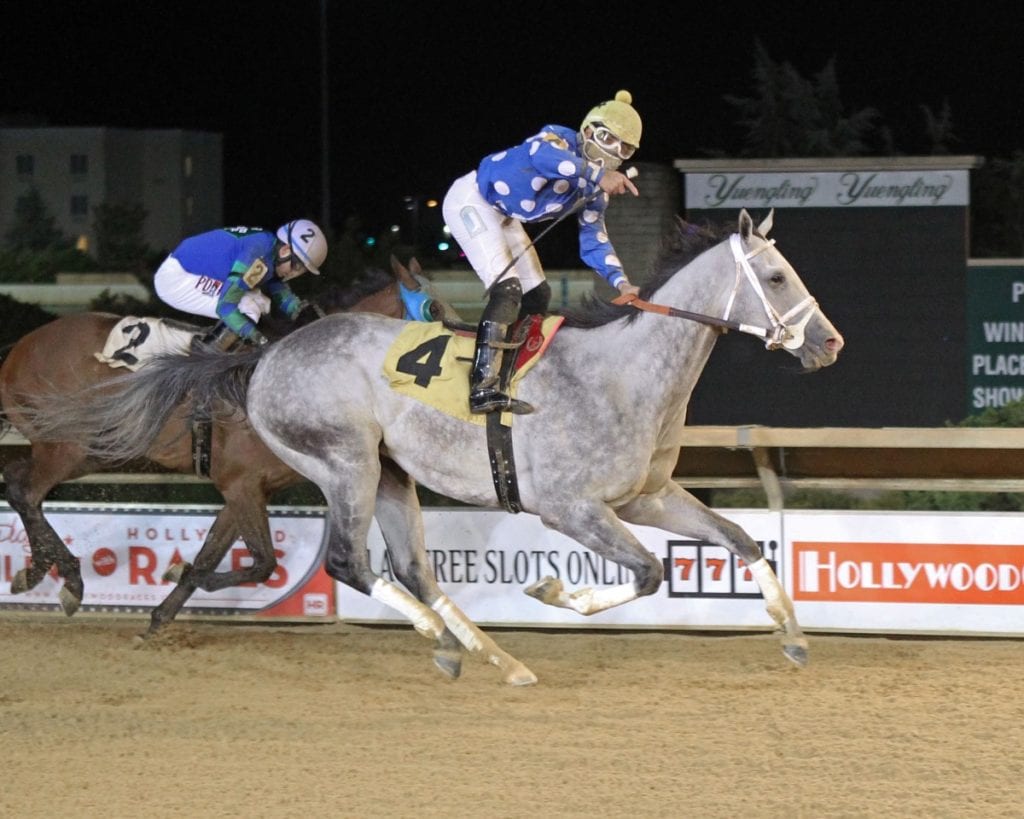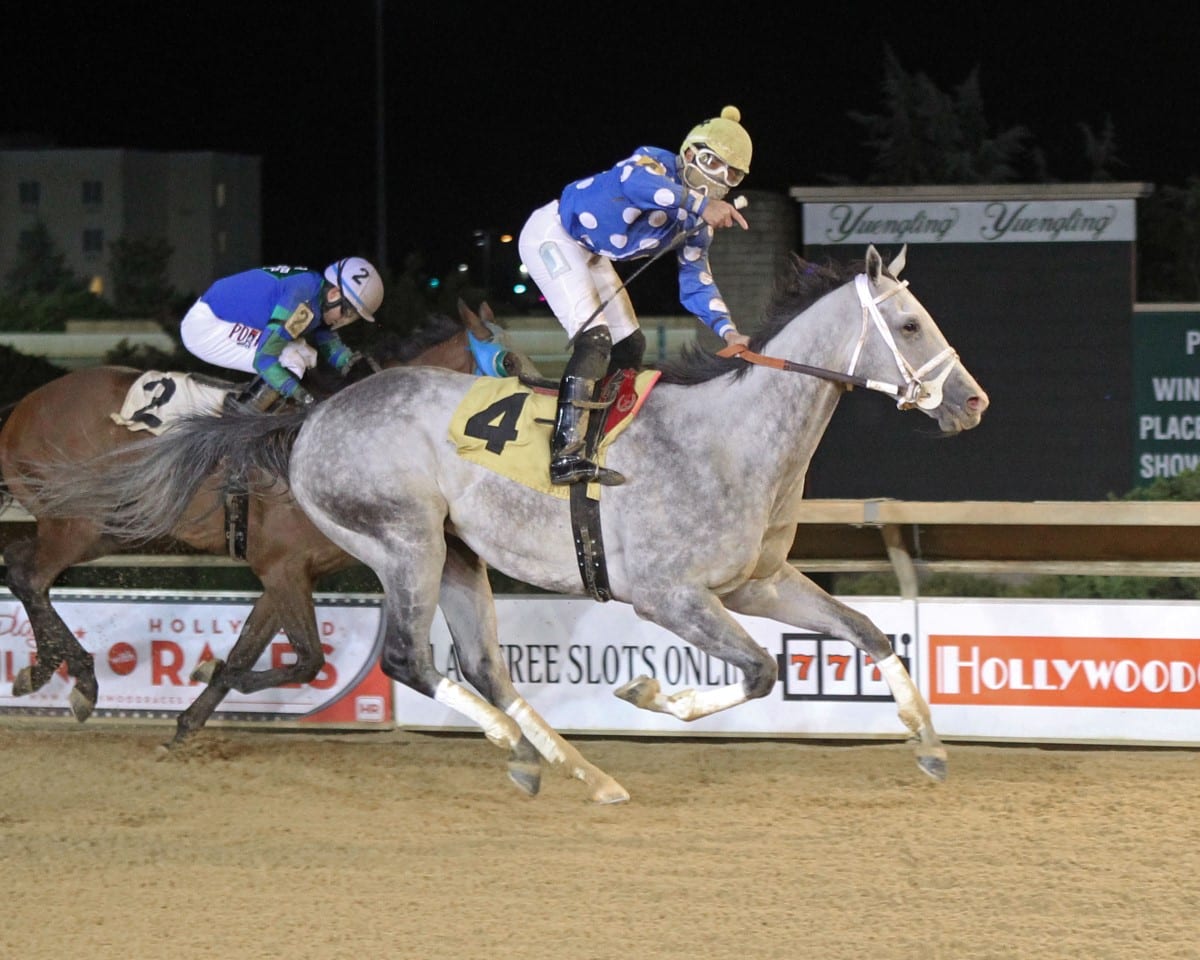 Ted Black

May 28, 2021
Over the next two weekends Charles Town will offer a pair of $75,000 stakes for state-breds, both at 4 ½ furlongs.
And those aren't the only similarities between this Saturday's Fancy Buckles Stakes for fillies and mares and then the following week's It's Only Money Stakes for three-year-olds and up. Oddly enough, both races are named for horses sired by My Boy Adam and owned and trained by Tim Grams, who just might find himself in the awkward and enviable position of presenting a winning trophy to himself.
The West Virginia-bred Fancy Buckles was a filly that was genuinely special to Grams. Fancy Buckles was a multiple stakes winner that Grams and his ex-wife Robin owned and bred, and he trained her to a nine-win career and nearly $280,000 banked from 17 career outings.
"You know, Fancy Buckles changed my life," Grams said. "She came along at a time when I was struggling, and she just turned my whole career around. I had some good horses before her, but nothing like her."
She is also remembered locally as a bridesmaid in the biggest event for many state-bred distaffers, having finished second and third in the 2003 and 2004 editions of the Cavada Breeders Classic as the favorite on both occasions.
"I still can't get over the fact that she got beat twice in the Cavada," Grams recalled. "She was really, really talented. I was not happy with the ride in either of those races."
Podcast: Talking Breeders' Cup with Chuck and Barry

Podcast: Talking Breeders' Cup with Chuck and Barry The Off to the Races team brings in Chuck Simon and Barry Spears to help us anaylze and handicap Breeders' Cup 2022! Chuck, a former trainer, and Barry cohost the Going in Circles podcast, and they join Nick Hahn, Derby Bill Watson, and Frank Vespe with their thoughts, insights, […]
Grams could saddle the winner of this Saturday's feature event when he sends out Our Diamond Girl, a four-year-old daughter of Windsor Castle bred by Grams and his wife, Judy Grams. Our Diamond Girl, an allowance winner last out here on May 14 and triumphant in three of her four starts this year and five of nine career tries, will break from post 10 under Fredy Peltroche in her stakes debut.
Our Diamond Girl is 6-1 on the morning line in a bulky field that includes four on the also-eligible list. The Kevin Patterson-trained Gandhi's Castle is the 9-5 morning line favorite.
"She's doing really good," Grams said. "I thought about trying my three-year-old filly [Talent Expected] in there, but I think this filly's just coming into it a little better. She was really good in her last start. Early on, I thought she might be better going two turns but right now she's really good going 4 1/2, so I'll try to keep finding more spots like that for her. This is her first stakes and the last one for a while, so we're hoping she runs well."
Several years before Fancy Buckles enjoyed a solid local career despite her near-misses in the Cavada, Grams had some success with a son of My Boy Adam named It's Only Money, who will be the stakes namesake on the June 5 card. It's Only Money concluded his career with a 6-3-3 slate and over $155,000 banked from 29 starts.
He forever etched his name into the local history books by capturing the inaugural edition of the $100,000 Charles Town Dash under jockey Elaina Sheridan in 50.36, then the track record for the one-turn dash distance here. It has since been lowered twice to its current 50.09 mark set in 2011 by Immortal Eyes.
"He was a nice horse, but back then My Boy Adam stood in Virginia, so he wasn't eligible to the West Virginia-bred races," Grams said. "He won one of those Virginia Stallion stakes at Colonial Downs [on Sep. 11, 1998] but there were really no spots for him at Charles Town. He ran a big race in the Charles Town Dash. That was a tough field and he set the track record. That was the highlight of my career until Fancy Buckles came along."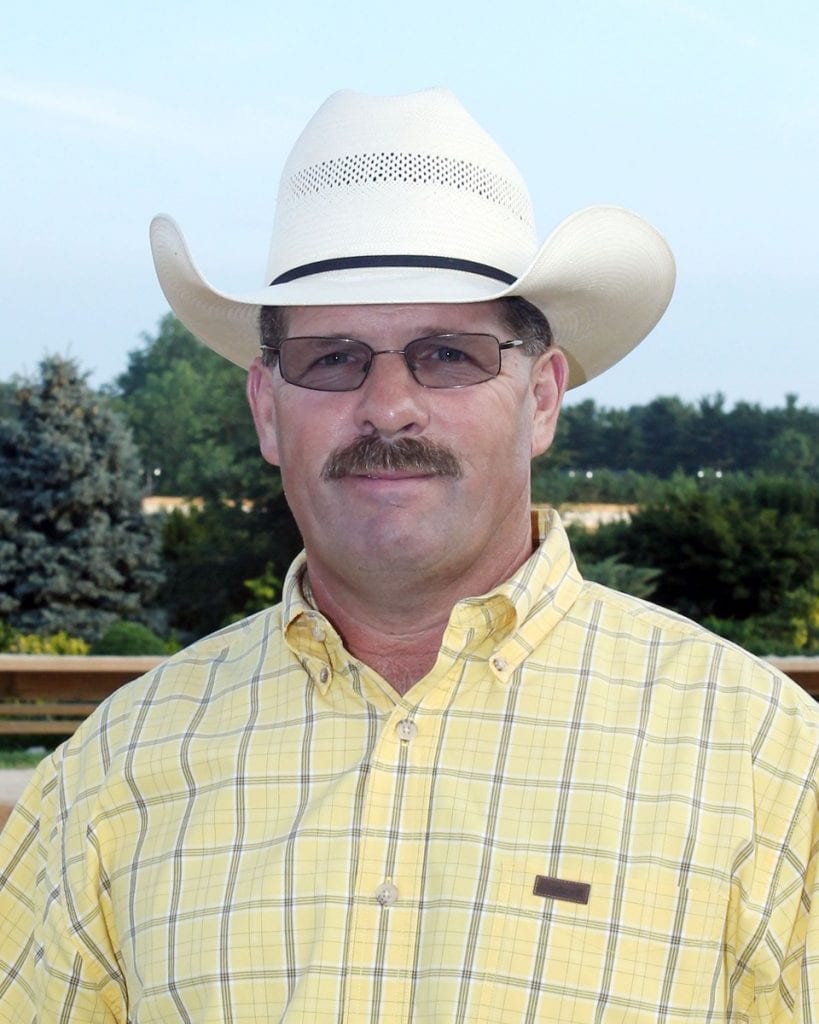 Grams is expected to saddle Sagebrush for the It's Only Money, giving the local conditioner two chances to actually present the winning trophy to himself. Sagebrush, a Fiber Sonde gelding trained by Grams and owned and bred by him and his wife, has won both of his starts this year and now owns an 8-2-3 slate and over $185,000 banked from 24 career tries. He was recently promoted from second to first in a one-turn allowance following the disqualification of winner Hypothesis for a post-race positive test.
"He's got a lot of speed and he's tough," said Grams, who has gained even more notoriety recently thanks to the successes of millionaire Runnin'toluvya, hero of the 2019 Grade 2, $1 million Charles Town Classic and Moonlit Song, heroine of the Cavada. "I am pretty sure that he will be in the It's Only Money next week. There are no other spots for him, really. It's an honor to have a stakes named for one of the horses that you trained. I'm fortunate to have two of them now and back-to-back weeks. It would even be more special if I had the winner of those two races."
LATEST NEWS