GRAHAM MOTION HAS TWO FOR DINNER PARTY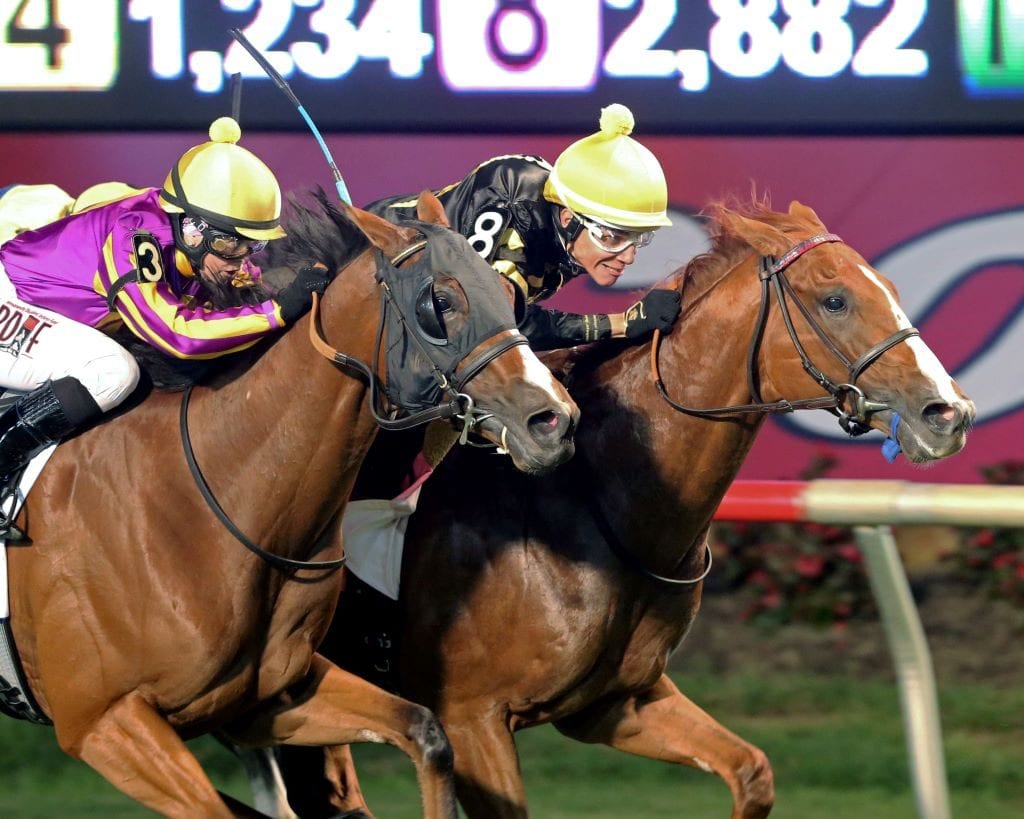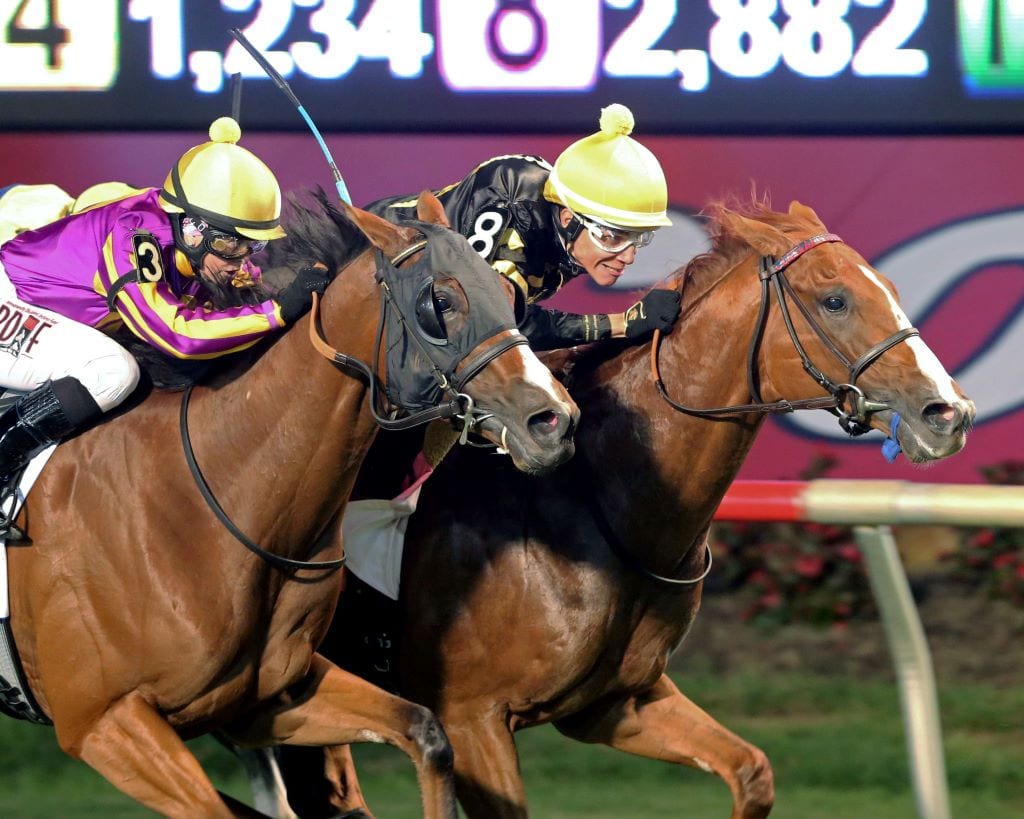 Brown also saddles the third choice, Kuramato (6/1), a four-year-old making only his fourth career start. Both of his U.S. starts were wins as a heavy favorite. Brown, you could say, stands well to pick up the Dinner Party tab.
But he's not the only one hungry for graded stakes glory.
Returning from last autumn's Dinner Party is Somelikeithotbrown trained by Michael Maker and assigned to Jose Ortiz. Switched to the turf, the former three-year old Triple Crown candidate is capable of big performances, though he finished four lengths behind Sacred Life in the Maker's Mark on April 9.
Trainer Graham Motion has solid chances with his own pair of entries, English Bee and Bye Bye Melvin. English Bee is also a consistent sort, running seven consecutive 90+ Beyers since the start of 2020. Bye Bye Melvin has cashed at least a show ticket in each of his five last starts. Motion feels the horses pointed themselves to the same spot.
"I would prefer not to run them against each other but I just feel it makes so much sense for both of them. The timing is really good for English Bee coming off the break. He likes Pimlico. It's a good distance for him," commented Motion. "Timing-wise for Bye Bye Melvin, he's coming off a race a month ago. I think even he's a horse that eventually going to want to go further, but I think this is a good steppingstone for him.
Both of Motion's horses have had good experiences at Old Hilltop. English Bee is the only horse in the field with a win at Pimlico.
"Possibly it gives him an advantage," noted Motion. "It certainly went into my decision to run him there. Pimlico is little bit of an old-fashioned turf course. It's not quite manicured like some of the turf courses you see out at Gulfstream and Laurel. I think it's a probably a fairer turf course anyway."
English Bee has improved since winning the Grade 3 Virginia Derby as a three-year-old in 2019. Despite running well against a wide range of talented turf veterans, he still seeks his first win as an older horse. Does he run the same race?
"I think he does," said Motion. "Somebody said to me the other day he looks like maybe he hangs. I think he's kind of an overachiever. I think he's competing at a really high level and consistently is right there."
The Dinner Party will be first 2021 start for the Calumet Farm homebred. Motion handed English Bee a vacation but then regular workouts at Fair Hill.
"More goes into training off the layoff," noted Motion. "They've got to be fitter. You hope you have them tight enough. You don't want to run in a race like this unless they are tight enough. He's going to have to be at his best on Saturday to compete. If he runs back to his best races and I have him fit enough, I don't see why he won't be very competitive. It's a big bonus to pick up Joel (Rosario)."
Midnight Tea Time (10-1), trained by Joe Sharp, has outfinished both English Bee and Bye Bye Melvin in recent starts. The Dinner Party however, is his first attempt in Grade 2 company. Luis Saez returns looking for a repeat win.
Arnaud Delacour trains Irish-bred Talk Or Listen (8-1) also making his first Grade 2 start, his first start with jockey Flavien Prat. The longest morning line shot in the field is Flying Scotsman (15-1). Trainer Jack Sisterson places Ricardo Santana, Jr, on the other Calumet Farm, English Channel homebred in the field.
LATEST NEWS