Q AND A: TREVOR MCCARTHY OFF TO CALIFORNIA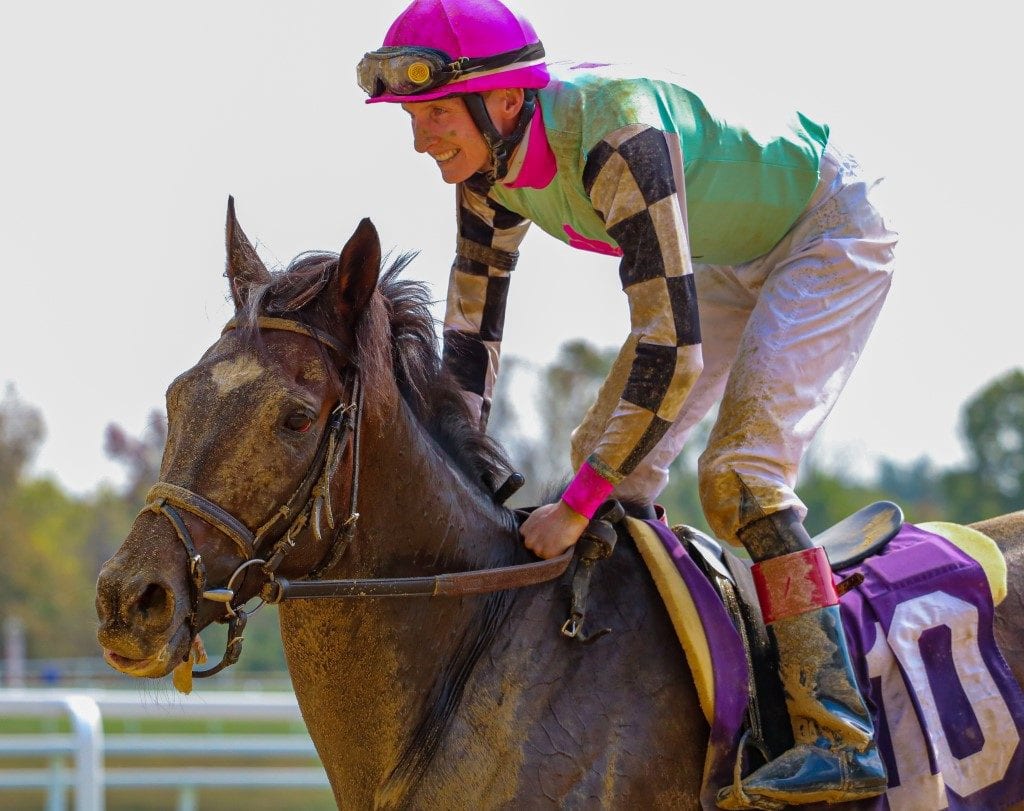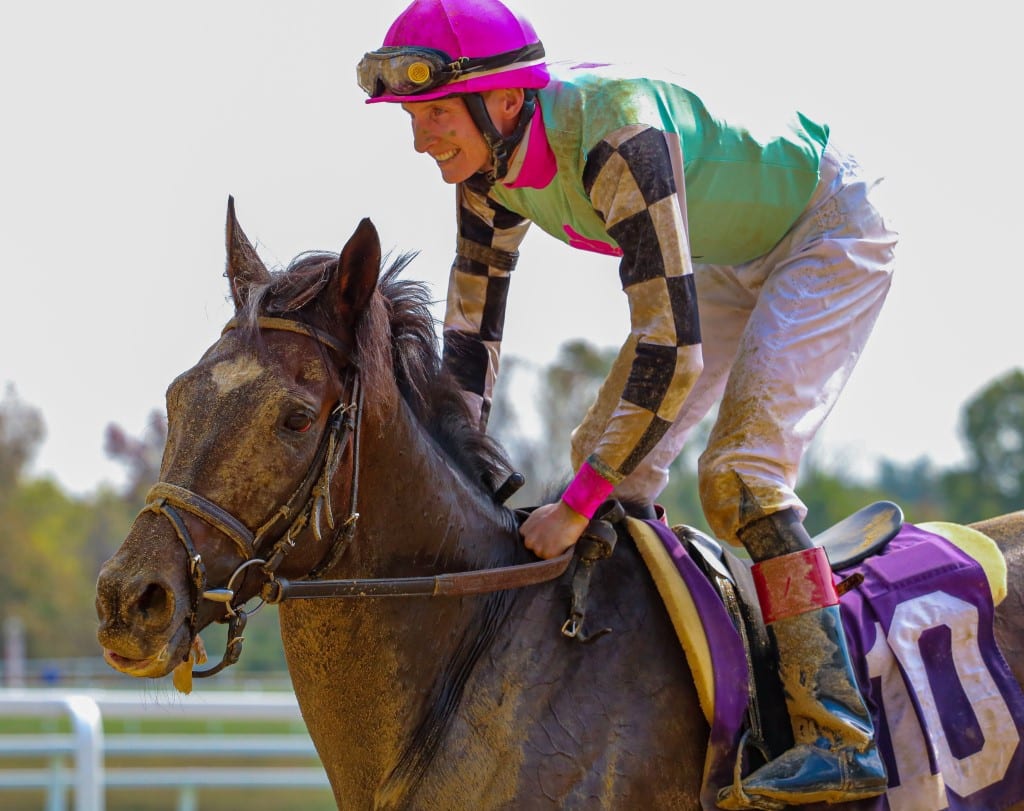 Mike Valiante

May 6, 2021
I spent a few minutes on Wednesday evening speaking with jockey Trevor McCarthy concerning his announcement that he is moving his tack to California.  Before moving to the NYRA circuit this winter McCarthy had consistently been one of the top jocks in the mid-Atlantic. Longtime bettors will remember that his father, Michael, was a successful jockey in the area also for many years. Late last year Trevor married jockey Katie Davis, who also made her name in the mid-Atlantic.
When are you moving to California?
I'm going to be moving out there May 17. Katie and I are going to take about a week to drive out. I will be riding at Santa Anita starting out and then moving to Los Alamitos and then to Del Mar for the summer.
Who is your agent going to be?
My agent is going to be Derek Lawson, who had previously represented Flavien Prat for a number of years.
What was the genesis of the decision to move?
After I won The Gotham Stakes in March, Derek contacted me and said there are some opportunities in California, and he felt I was a jock he could sell to owners and trainers. So I got to thinking about it and felt that since California historically has so many great horsemen and horses, I wanted to take my shot before I settle down and have a family to see if I can compete long-term against an elite colony. I am still young and I have not gotten a chance to fully prove myself. To ride in California should be a great opportunity and learning experience for me as well.
Have you talked to any jockeys who have ridden on the circuit?
I spoke to Tyler Conner, who spent some time riding in California, and he told me it was a great place to be, and felt very confident that my riding abilities would enable me to compete there.
Any concerns about the whip restrictions in California?
We had whip restrictions in Maryland, so I am kind of used to not hitting the horse as many times, and I will just have to do the best I can with the more restrictive California rules regarding underhand striking.
What are your short- and long-term goals?
To be honest with you, I am really focusing on the long-term goals, and I plan to go out there, work hard, and break through.  It is a dream to get an opportunity like this, and I am very blessed to have this chance. I don't want to think about anything negative. I am just going to push for the positive.
What were your biggest takeaways from riding in New York?
I felt I learned so much in New York. It was so different, and it took me about a month to figure out the track and to figure out the riders. To me at Aqueduct, you have to get out of the gate quick because the track is so speed-biased many days. Even at Belmont, positioning is so big. I feel California is similar, with speed being so important, so I hope to take that tactic of being aggressive out to California.
Chromatic Lass on the ascent

Chromatic Lass got a belated start to her career, but she's opened some eyes with back-to-back dominant scores at Charles Town Races.
Do you prefer dirt to turf?
I love both types of race riding, but if I had to pick one, it would be the turf because of less kickback and the fact that turf races are more tactical.
Is it hard to gain respect in the jocks room in a new colony?
I want to go to California with a clear mind. I have all the respect for the riders out there, and hopefully I can gain their respect out on the racetrack.
Does your father still give you tips on how to ride?
Yes, we talk almost every day about my races. He enjoys watching me ride and we discuss strategy.
TREVOR MCCARTHY FILE
Turns 27 May 17
Native of Wilmington, DE
Married to jockey Katie Davis, son of former jockey Michael McCarthy
Owns more than 1,600 career wins, and mounts have earned over $56 million
Winner of 22 graded stakes, including five in 2020 and two thus far in '21
Has ranked in top 20 nationally by wins four times and by earnings three times
Was aboard for final win of Ben's Cat's career, in 2016 Jim McKay Turf Sprint
LATEST NEWS