KEEPMEINMIND LOOKING LIKELY FOR PREAKNESS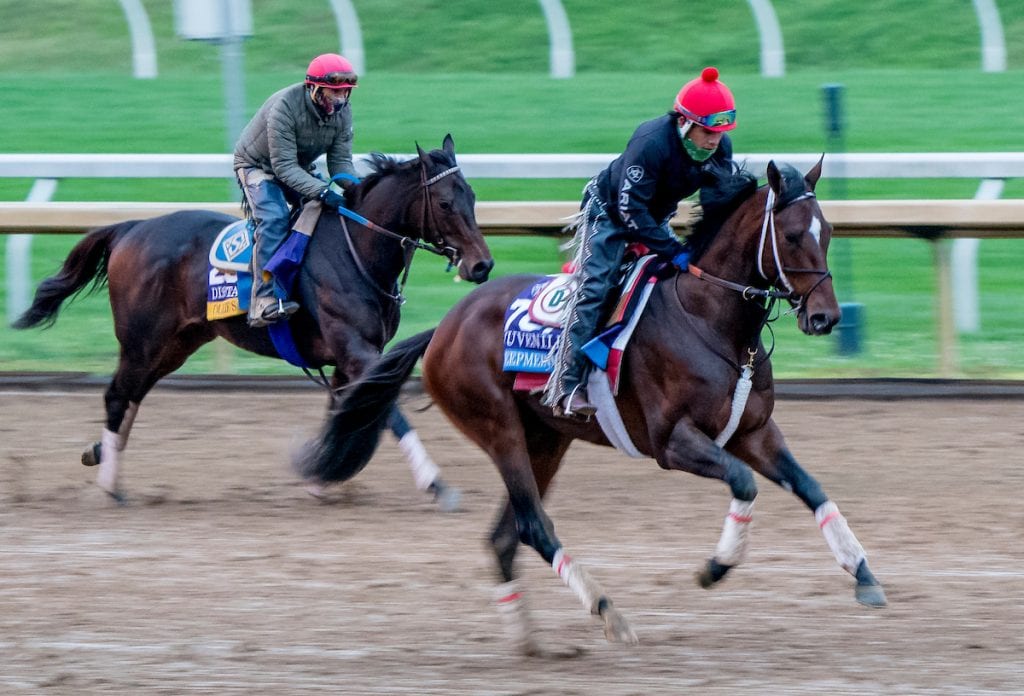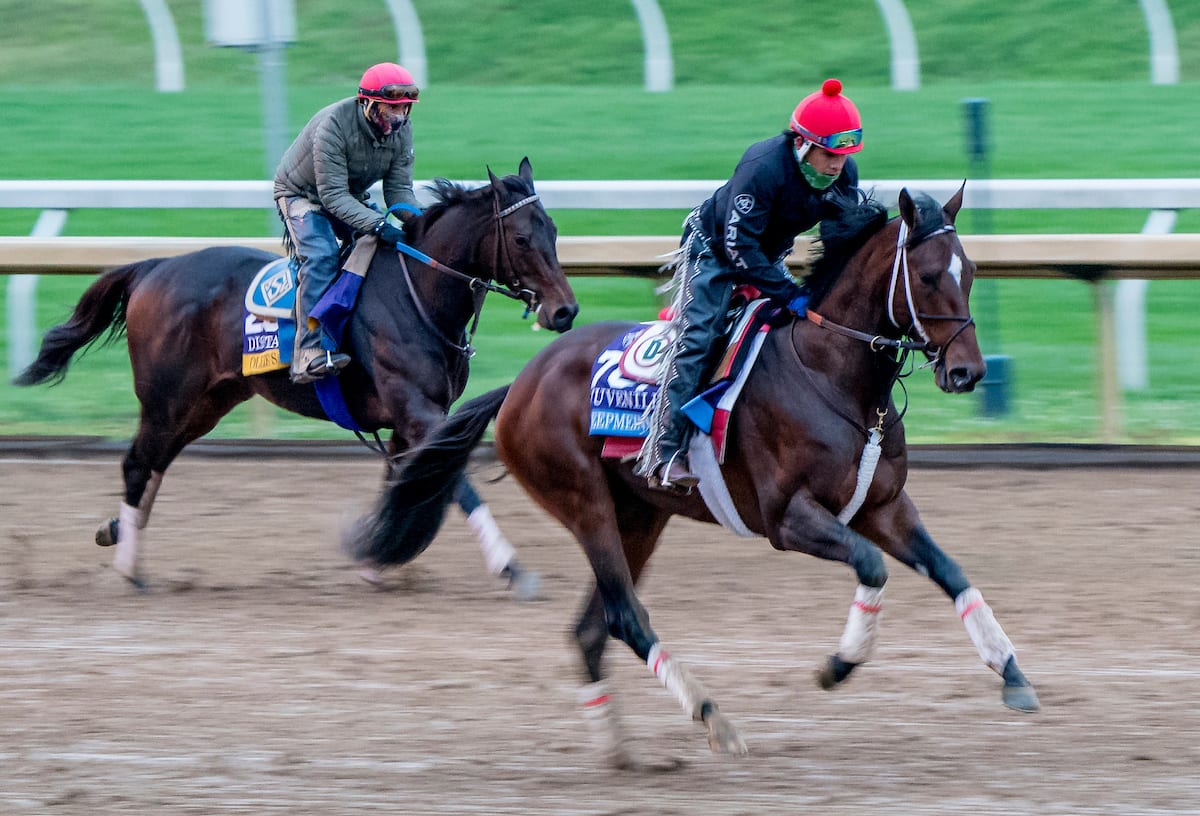 Press Release

May 5, 2021
Trainer Robertino Diodoro said a final decision will be made by Saturday but that Cypress Creek Equine, Arnold Bennewith and Spendthrift Farm LLC's Keepmeinmind is likely to run in the May 15 Preakness at Pimlico as long as he continues to do well in the aftermath of his Kentucky Derby (G1) seventh-place finish.
Keepmeinmind closed from last of 19 horses, rallying from about 20 lengths back and being forced eight-wide, to lose by a total of 8 1/2 lengths behind triumphant Medina Spirit. 
Keepmeinmind resumed training at Churchill Downs Wednesday morning, jogging two miles.
"We'll give him a couple of days of going back to the track to make sure everything is OK and we'll discuss it with the owner group and make a decision by Saturday," Diodoro said by phone from Hot Springs, Ark. "A guy never wants to be happy with seventh. But if you really watch the replay close, he was one of the few horses, maybe the only one, running at the end. He did get fanned out into the middle of the racetrack at the top of the lane. I think the track was starting to get very dry, and I think that's why he was one of the few horses running at the end. And he had a strong gallop-out.
"We were happy to get him back to his old running style, where we got the blinkers off and got him to relax the first part of it," he added. "We just want to make sure we do right by the horse. So far, he's ate up and he's doing good, so we'll just give him a few more days to make sure he's 100 percent. If he's not 100 percent, we'll just take a step back. But right now, we're moving forward. But again, we want to make sure we do what's right by him, and not what we want to do. We want to let him tell us what he wants to do."
Diodoro said David Cohen will be back aboard if Keepmeinmind runs in the Preakness.
Keepmeinmind showed last year that he can be competitive with the best of his generation. The son of Laoban started his career with a pair of seconds, the latter at 52-1 odds in Keeneland's Claiborne Breeders' Futurity (G1), won by beaten Derby favorite Essential Quality.
Diodoro added blinkers for Keepmeinmind's next start, a third-place finish at 30-1 odds behind Essential Quality and Hot Rod Charlie in the $2 million Breeders' Cup Juvenile (G1). In the Kentucky Derby, Essential Quality was fourth, losing by a total of a length, while Hot Rod Charlie was third.
Keepmeinmind's Derby prep schedule was hampered by inclement weather and postponed races in Arkansas. He finished sixth in his 3-year-old debut in Oaklawn's Rebel Stakes (G2), won by Preakness contender Concert Tour, and then was fifth in Keeneland's Blue Grass (G2). The blinkers subsequently came off for the Derby.
"His running style is another thing I like about coming back in two weeks," Diodoro said. "He really only runs the last three-eighths of a mile. That's the comment Cohen made, too. He just gallops. The other day he got back to his old running style where he just gallops along the first part of it, was nice and relaxed and takes one run at them the last three-eighths. I think his running style is more suitable when you have to come back in two weeks."
LATEST NEWS