IMPROVING MALIBU BEAUTY STAYS CLEAN IN MUD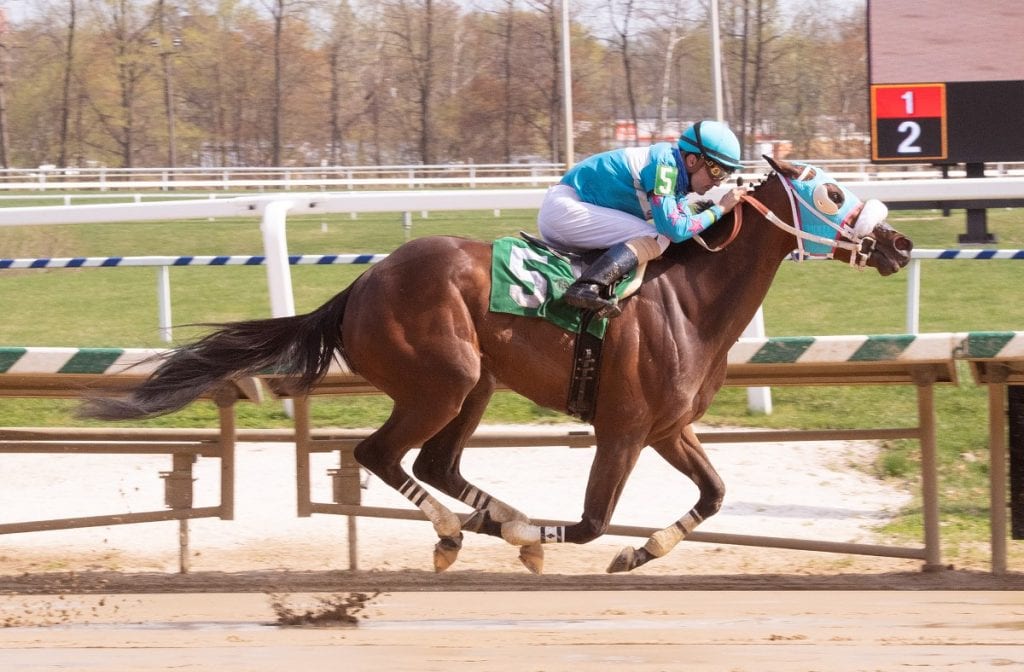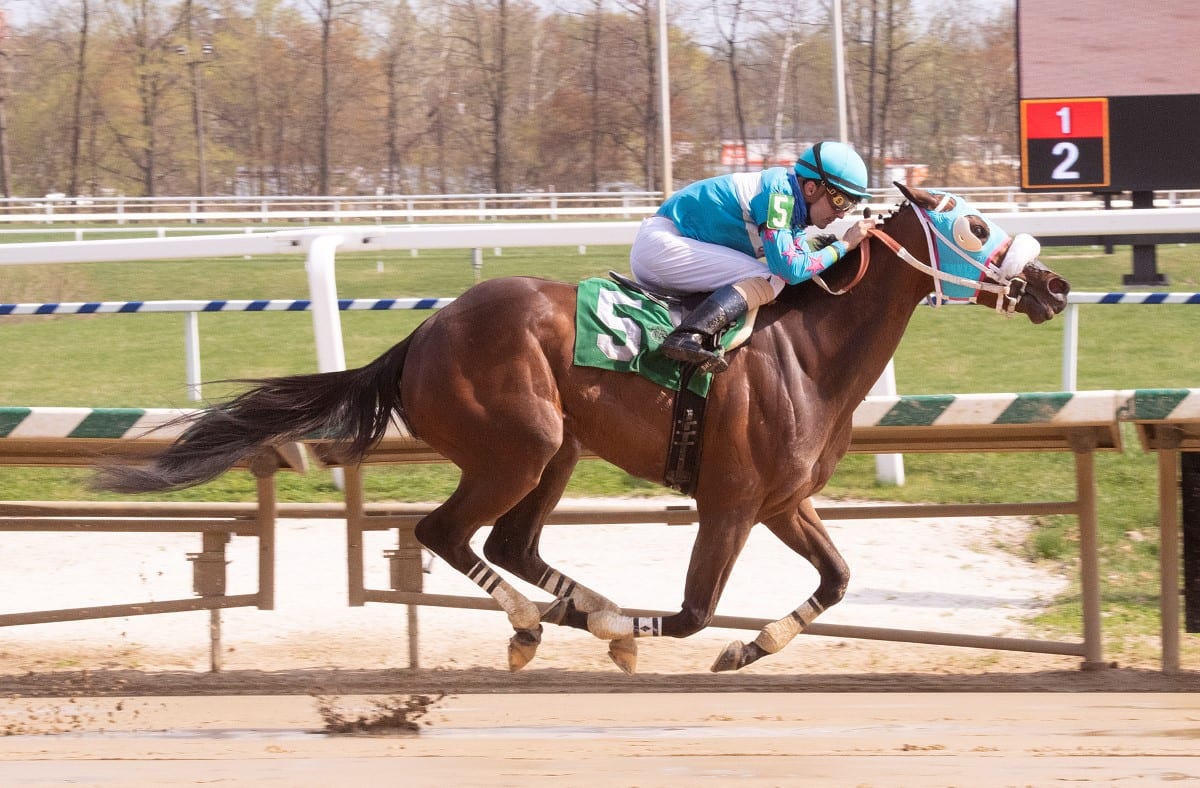 "It turned out nice," Capuano said. "She had a good post. Like I said, she got a clean trip this time; last time, she got in a ton of trouble."
Capuano switched jockeys for this contest, giving veteran pilot Sheldon Russell the reins after bug rider Charlie Marquez had ridden her two straight. But he said the troubled trip did not prompt the jockey switch.
"Actually, Charlie had another call in this race [aboard the John Salzman trainee Sick Pack Sara]," Capuano said. "And then his horse actually ended up scratching."
Still, he wasn't complaining, not when Russell was available. Russell, a winner of nearly 1,500 races, has won with six of 16 starters, including two winners for his wife, Brittany, thus far during the spring meet.
"I couldn't let Sheldon sit in the room," the trainer said with a laugh. "It's tough to get him. You know, usually Brittany's got one in there in the same race as I'm in. So it's hard to get Sheldon. But for him to be sitting there and waiting, there was no hesitation there."
This time, there was no trouble at all. Russell guided the horse to perch three wide and just off the leaders, among them post-time favorite Pretty Lori. Malibu Beauty bid for the lead nearing the quarter-pole, took command in upper stretch, and was resolute in holding off the hard-trying Liv and Let Liv.
Running time for the six furlongs on a muddy, sealed main track was 1:11.00. Malibu Beauty returned $9.60 to win and topped an exacta that returned $16.40 for a buck. Kewpie Doll (5.60-1) rallied into third, while the favorite, Pretty Lori, faded to fifth in the six-horse field.
Malibu Beauty, a homebred for Z W P Stable and Non Stop Stable, is out of the Malibu Moon mare Slow and Steady, a four-time winner of more than $123,000. Her siblings include the stakes winners Steady Warrior and Steady N Love.
Malibu Beauty is nominated to the Aprl 24 Weber City Miss Stakes, also at Laurel Park, which is a "win and in" race for the May 14 Grade 2 Black-Eyed Susan at Pimlico Race Course. Capuano said it's "possible, depending on how things are" that she'll start that day.
"I'll let her tell me what she wants to do," he added.
Speaking of "win and in" races, Capuano also has Shackled Love pointed at the Federico Tesio Stakes that same day. The Tesio confers a direct route to the Grade 1 Preakness.
Shackled Love posted an upset in the March 13 Private Terms Stakes. He breezed a mile in 1:45 2/5 March 30, but Capuano postponed a scheduled breeze this past week because of the rainy weather.
Shackled Love, a son of Shackleford, is scheduled to breeze next weekend.
"The Tesio's the plan," the trainer said. "But we're not dead set on that. Everything's got to be just right. So we'll see how things are next week, and we'll go from there."
LATEST NEWS