PARX RACING: HOT JOCKS AND TRAINERS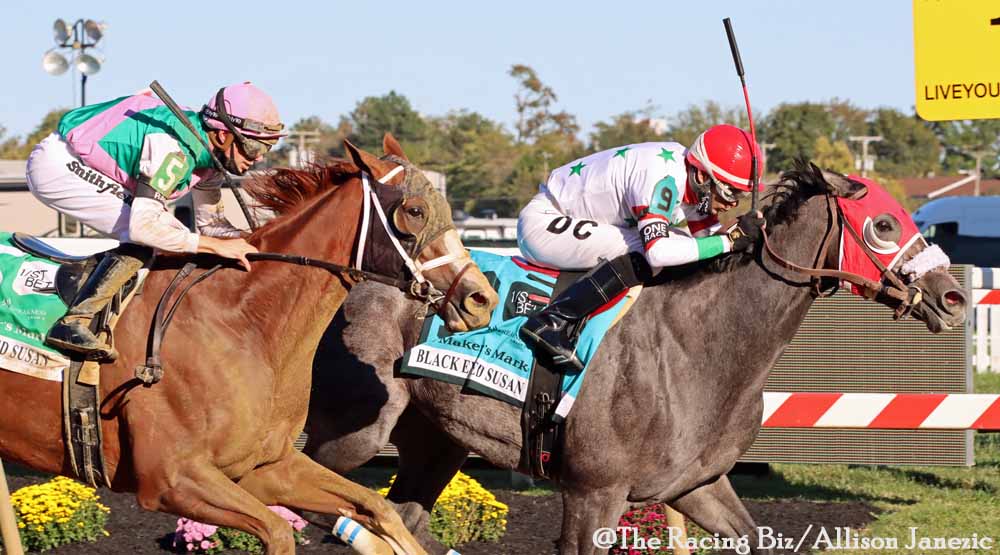 The Biz

April 5, 2021
Which jockeys and trainers at Parx Racing have been hot? Funny you should ask: we wondered the same thing.
So we created a quick-and-dirty metric for the handicappers among us. The metric includes wins, win percentage, and wagering return on investment in one number. To limit it to who's hot, we've included data from just the past 50 or so days — since February 12, 2021.
JOCKEYS EN FUEGO
Rider RUben Silvera continues to have the hot hand at Parx Racing, and over the last seven weeks or so, he's compiled a score of 126 that has him well ahead of the rest of the colony, with only Frankie Pennington (102) joining him in triple digits.
Silvera has a colony-leading 31 wins during the period, and he's winning at a Parx-best clip of 25.4%. He also has a +2% wagering ROI. Pennington is second in wins with 23 and is winning at a 22.1% clip.
They're followed by Jaime Rodriguez (16 wins, 17.8% strike rte), Mychel Sanchez (21 wins), and Jeremy Laprida (14 wins, +2% ROI).
The track's ROI leader is just outside the top five with an overall score of 83. That's Jonathan Ocasio, who has nine wins (12.5% strike rate) and a gaudy ROI of +125%.
The average score of all riders at Parx was 46.7.
| | | |
| --- | --- | --- |
| RANK | JOCKEY | PTS |
| 1 | Silvera Ruben | 126 |
| 2 | Pennington Frankie | 102 |
| 3 | Rodriguez Jaime | 87 |
| 4 | Sanchez Mychel J | 86 |
| 5 | Laprida Jeremy | 84 |
TRAINERS EN FUEGO
Nine trainers at Parx have scores of at least 100, with Robert Mosco (137) and Jamie Ness (133) leading the way.
Mosco has won with nine of 23 starters during the period (39%) and has a strong +50% ROI to seize the top sport over Ness. Ness has 21 wins to lead the colony, and he has a 27.3% strike rate. His ROI is -8%.
Ness is the only one of the top 10 trainers with a negative ROI. Among trainers with at least 10 starts, the leader in ROI is Jacinto Solis, whose four wins have given him a +426% ROI. His overall score of 103 has him tied for eighth.
The average score of all trainers at Parx was 46.5 points.
| | | |
| --- | --- | --- |
| RNK | TRAINER | PTS |
| 1 | Mosco Robert | 137 |
| 2 | Ness Jamie | 133 |
| 3 | Linder Jr Louis C | 119 |
| 4 | Reid Jr Robert E | 117 |
| 5 | Servis John C | 113 |
LATEST NEWS