FRITCHIE STUNNER GOES TO HIBISCUS PUNCH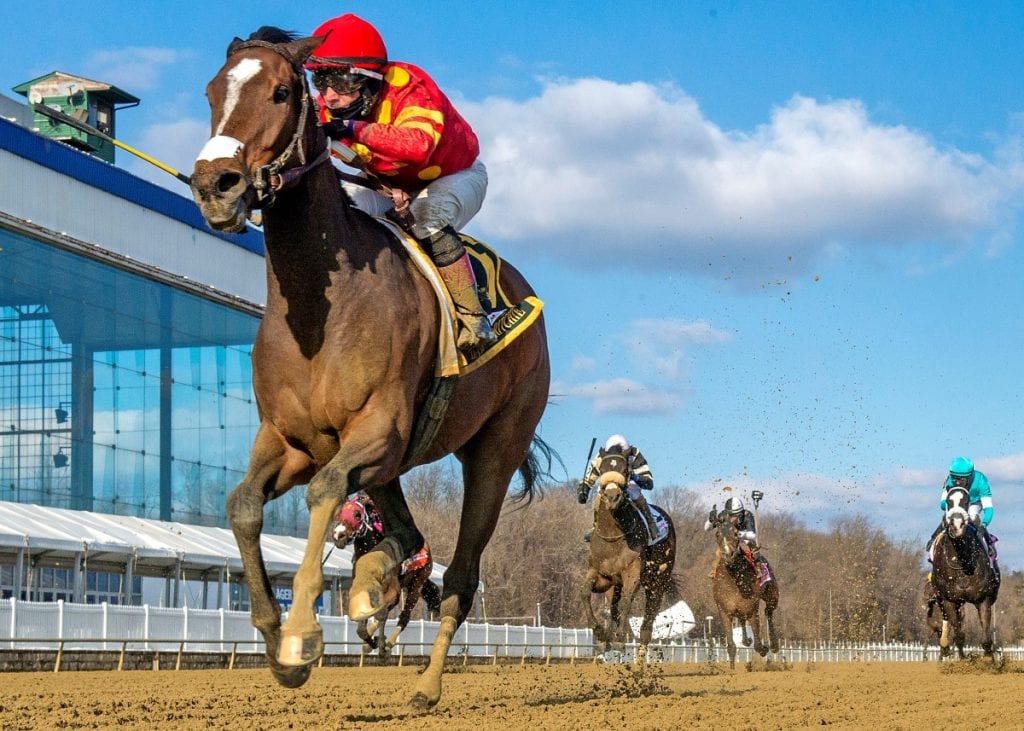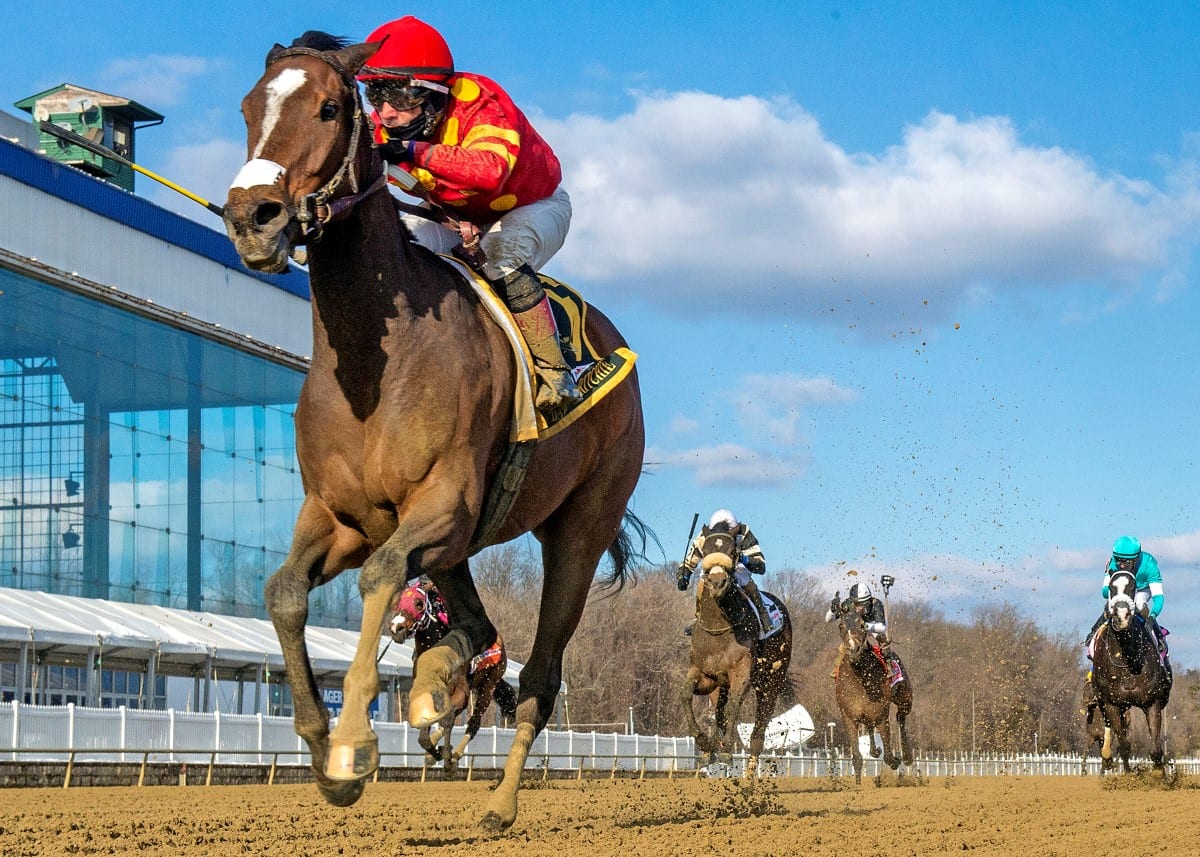 Frank Vespe

February 20, 2021
Maybe it was the lack of Lasix. Or perhaps the weather, which cost some horses some training and left horsemen fretting about which runners might be too fresh. Or maybe it was just an old-fashioned upset for the ages.
Whatever the reason, Saturday's $250,000, Grade 3 Barbara Fritchie Stakes turned into a longshot parade, with Hibiscus Punch at its head. The Into Mischief mare romped home to an easy win, returning her relatively few backers $85.60 in the process.
Entering the Fritchie, all eyes were on the Brittany Russell trainee Hello Beautiful, riding a three-stake win streak, and Lacey Gaudet trainee Dontletsweetfoolya, who herself had won five straight races, the last two stakes.
They were decidedly not on Hibiscus Punch, though perhaps they should have been. Though she had only an a-other-than win to burnish her resume, the Justin Nixon trainee had run second — to Dontletsweetfoolya — in the Willa On the Move Stakes in late December.
A six-year-old mare, she had just seven starts to her name and had finished in the money in six of those. And she was a horse moving in the right direction.
When the gates opened, Dontletsweetfoolya and Hello Beautiful popped out one-two, with Dontletsweetfoolya on the inside and slightly in the lead. She was a half-length ahead after an opening quarter in 22.75 seconds, and the lead was down to a head after a half-mile in 45.51.
Hibiscus Punch, meanwhile, was well spotted by jockey Horacio Karamanos, in third and a couple of lengths behind the dueling leaders.
"I thought we were in pretty good shape there, especially at the three-eighths pole," Nixon said. "It looked like she was moving forward pretty well, and Horacio gave her a great ride to settle in. And from there it was just good times."
Good times, indeed. Making a three wide move, Hibiscus Punch reached the front at the three-sixteenths pole and cruised home, 2 1/2 lengths clear in 1:23.16 over the fast main track.
Hibiscus Punch was followed home by 18-1 Estilo Talentoso and 12-1 Club Car, comprising an exacta that returned $375.80 for a buck and a triple that was good for 918.70 for 50 cents.
Hello Beautiful, the 2-5 favorite, finished fifth, while Dontletsweetfoolya ended up seventh.
For Karamanos, it was his third Fritchie win in the last seven editions. He also scored in 2015 with Lady Sabelia and 2017 with High Ridge Road.
"He suits her to a tee," Nixon said of the veteran rider. "He knows her very well."
Hibiscus Punch had knocked down her first allowance condition going six furlongs at Laurel on January 17. Nixon thought that the delay of the Fritchie — originally slated for February 13 but moved a week because of the winter weather — might have played to her advantage.
"We just did not try not to overdo it with her," Nixon said. "You know, she was coming back a bit quick. She came back in three weeks to win the a-other-than, then it was going to be four weeks. And I think the extra week might have helped us."
Whatever helped her, it helped plenty, and now the trainer and the homebred for Edward Seltzer and Beverly Anderson are both graded stakes winners.
LATEST NEWS