THE WEEK IN SOCIAL MEDIA: FEB. 12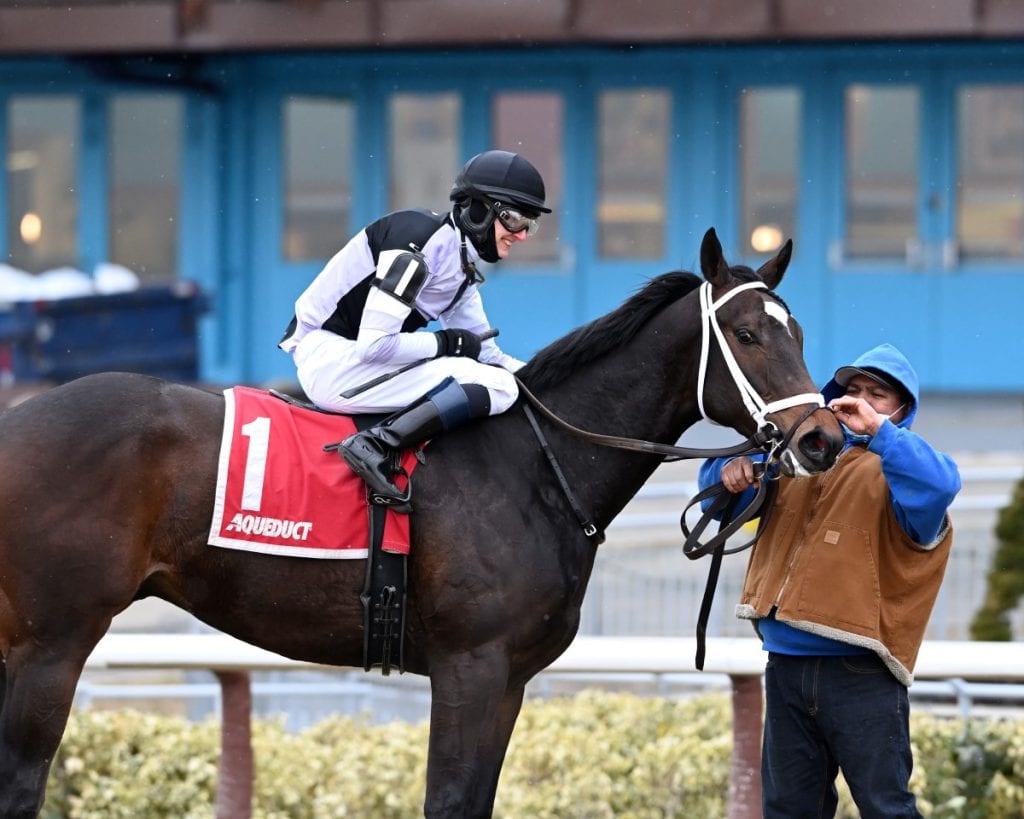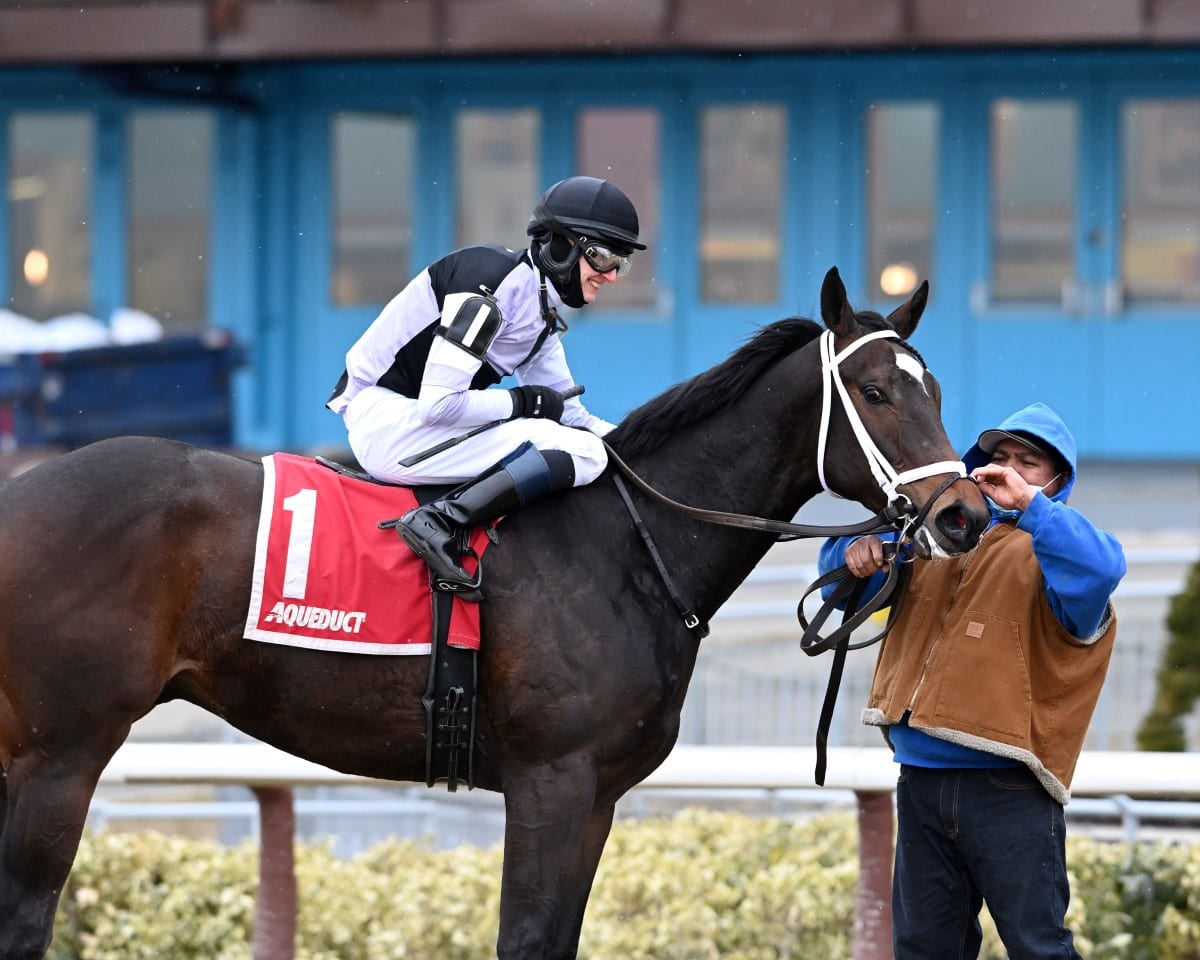 Breeders' Cup takes aim at Lasix
Breeders' Cup, Ltd. recently announced that all the Breeders' Cup races, as well as the Breeders' Cup "Win and You're In" challenge races, will be required to be run Lasix-free this year. This year's Breeders' Cup is slated to take place at Del Mar Racecourse on November 5-6.
Many top racetracks now enforce a Lasix-free policy for graded stakes races, with the Breeders' Cup now following suit. In the announcement that the Breeders' Cup made about the new policy, it noted that "Graded Stakes points for the purpose of selection into a Breeders' Cup World Championships race will only be awarded in Lasix-free graded stakes races."
The Breeders' Cup stated in a release, "As an operator of world-class racing with the highest safety and integrity measures in place, these initiatives are in keeping with Breeders' Cup's efforts to lead by example to move towards elimination of race day medications and to better align the industry with the rest of the world. Breeders' Cup welcomes others to join these efforts to bring the U.S. further in line with international standards."
Lasix is an anti-bleeding medication that is administered to certain horses on race day in order to prevent bleeding in individuals suffering from Exercise Induced Pulmonary Hemorrhage (EIPH).
New federal legislation will almost certainly lead to the elimination of Lasix from the sport entirely in the coming years. While many – Breeders' Cup among them – pushed for such a goal, many rank-and-file horsemen believe the change will be detrimental to their horses.
Hello Hot Rod brings big price
Maryland-bred Hello Hot Rod, who recently picked up his first black-type win in the Jimmy Winfield Stakes, has been sold to new connections as a racing prospect.
Entered in the Kentucky Fasig-Tipton Winter Mixed Sale as Hip 672, Hello Hot Rod was consigned by ELiTE as agent for owners Dark Horse Racing and Brittany Russell, who had purchased the colt as a yearling for the modest price of $10,000 at the Fasig-Tipton Midlantic Fall Yearling Sale in 2019. By Maryland sire Mosler, Hello Hot Rod is out of the Tiznow mare Hello Now and is a half-brother to the multiple stakes-winning filly and local favorite Hello Beautiful. The three-year-old colt attracted top bidders this time around, commanding a final price of $335,000, with the winning bid going to George Sharp.
Bred by Hillwood Stables LLC, Hello Hot Rod has displayed considerable talent during his brief time on the track. After suffering a narrow defeat in his first start as a two-year-old, the dark bay colt has run off three straight victories. After rattling off two wins in a row at Laurel Park after his lone defeat, Hello Hot Rod ventured to Aqueduct Racecourse where he captured the Jimmy Winkfield Stakes by the flare of a nostril in a tenacious triump. To date, Hello Hot Rod has collected $113,941 in earnings.
Hello Hot Rod is slated to arrive at Turf Paradise this weekend, where he will be placed in the stable of trainer Shawn Davis. Sharp is hoping that Hello Hot Rod will make it to a Derby prep in the near future, but states that a possible start in the Breeders' Cup in the fall is the main goal.
A filly for Force the Pass
The first reported foal by Grade 1-winning millionaire Force the Pass has made its way into the world. Born on February 4 at Murmur Farm in Maryland, the chestnut filly is out of the mare Magical Point, who herself is the daughter of Preakness Stakes and Belmont winner, Point Given. Magical Point, who is the dam of three individual winners, is owned by Wasabi Venture Stables along with her new filly.
The new filly was bred in partnership by Wasabi Venture Stables, Greenspring Mares, and Chris and Marty Denten. Wasabi Venture Stables also previously owned Force the Pass, standing him at Anchor & Hope Farm in Maryland during the 2020 breeding season, before selling him to stand in Saudi Arabia.
Campaigned on the track by Colts Neck Stable, Force The Pass swept to victory in five of his 21 starts, including graded triumphs in the black-type scores in the Belmont Derby Invitational (G1) and Penn Mile Stakes (G3). The chestnut son of Speightstown ended his racing career with total earnings of $1,359,114.
Force the Pass covered 57 mares during his one season at Maryland's Anchor & Hope Farm.
LATEST NEWS