"NO RUSH" ON SPEEDY JUVENILE LIKE SEGAL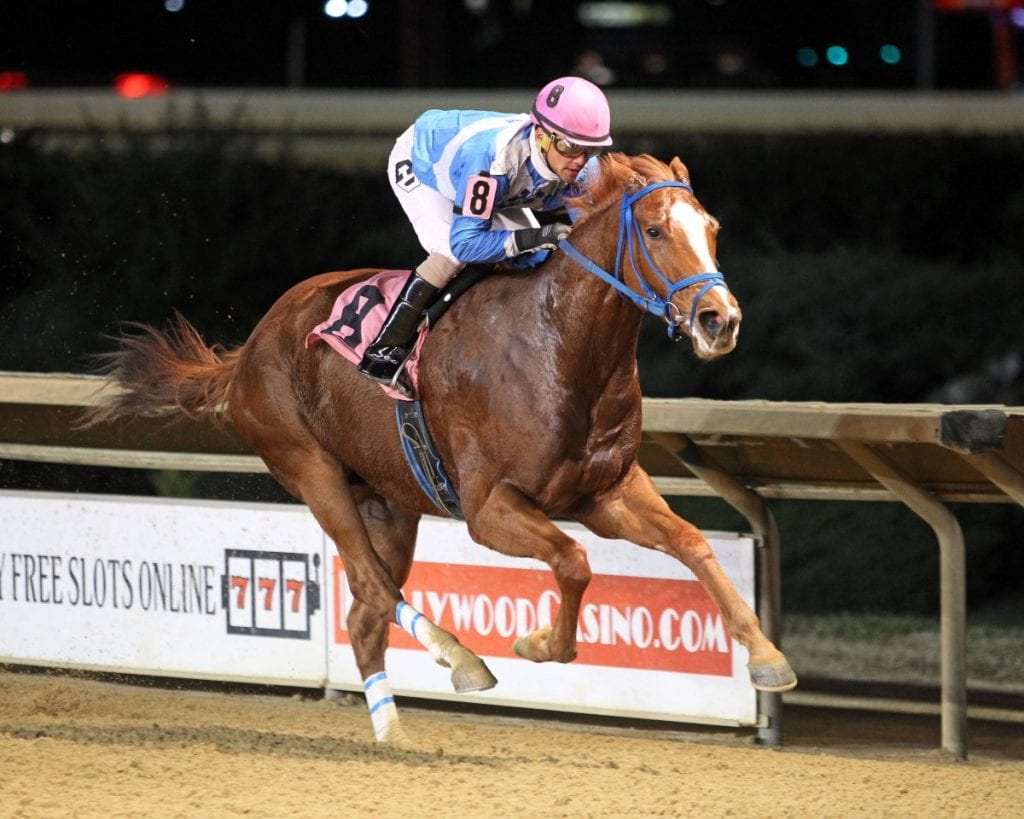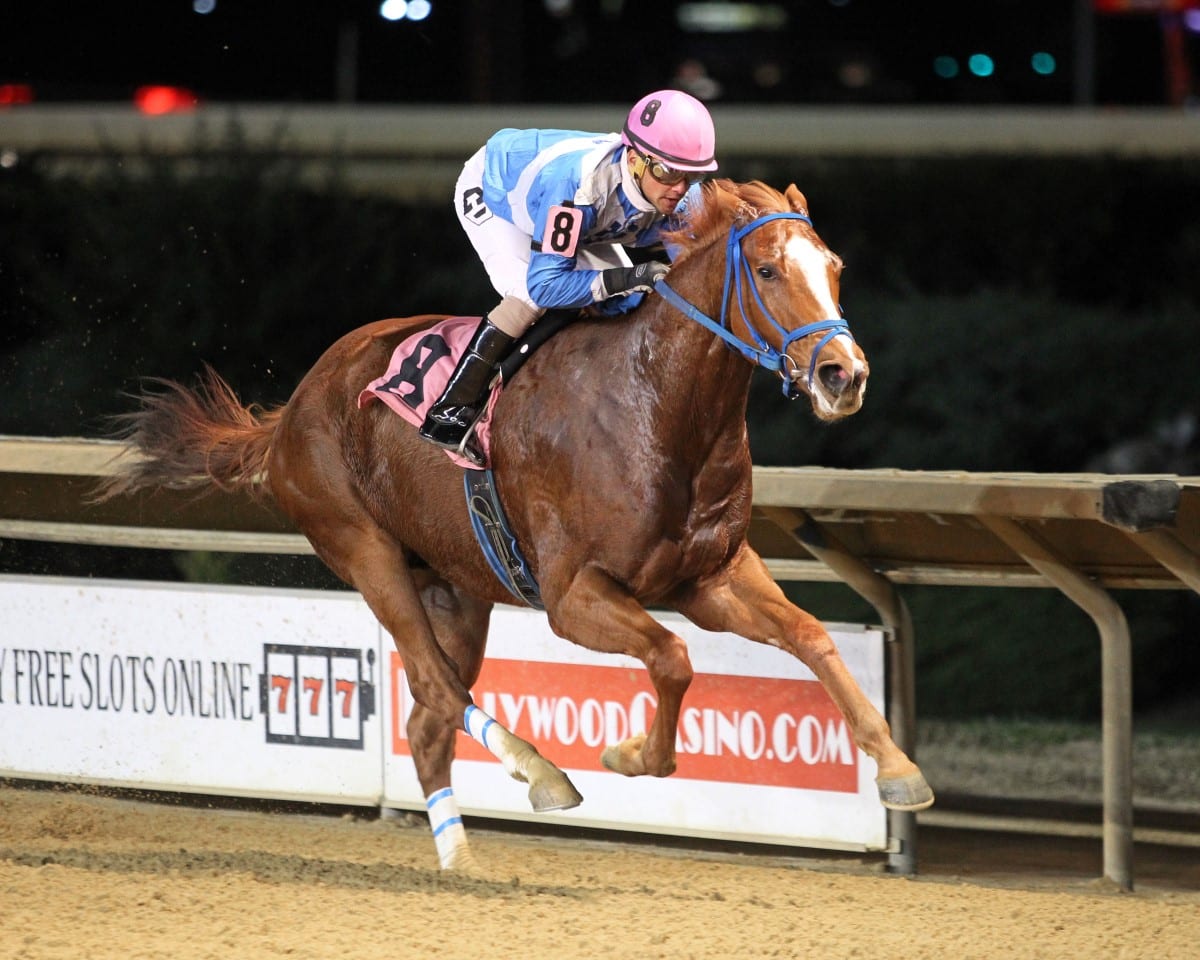 On Thursday, December 3, Contreras may have unveiled his latest budding juvenile star when Like Segal, a horse he also owns, romped home 6 1/2 lengths clear in a one-turn maiden special weight event for juveniles under minimal urging from jockey Carlos Delgado while getting the 4 1/2-furlongs in a stellar 51.54 seconds.
Like Segal, a Maryland-bred son of Super Ninety Nine out of the stakes-placed Kela mare Easter Fashion, was bred by Susan Wantz of Dance to Bristol fame and went for a modest $10,000 as a weanling at the December 2018 Fasig-Tipton Midlantic December mixed sale. Contreras admitted that he surprised himself by bidding on the youngster.
"I still remember the first time that I saw him," Contreras said. "I really wasn't going there to buy anything that day, but once I saw him he looked like he was going to be okay. He just looked better than any of the other weanlings and I liked what I saw. I thought he might go for eight to ten thousand. I was glad that I got him. When he turned two, he was really big. But my exercise rider, Carlos Montilla, loved him. We took him to the gate a few times, but he was so big and his knees were not right yet. So, I sent him to the farm and brought him back in the fall."
In the weeks leading up to his career debut last Thursday, jockey Carlos Delgado had been aboard the Super Ninety Nine gelding for his last three published workouts. As the target date for his initial outing drew closer, Contreras kept insisting that the rider ask for a little more each time. Like Segal continued to display more speed with each published work, capped by a three-furlong bullet move in 35 4/5 seconds on Nov. 28,
After each work, Contreras asked Delgado the same question; each time, the rider provided the same response.
"Javier kept asking me if he was getting tired," Delgado said. "Each time he wanted to see a little more speed. Each time he asked me if he was tired. But I kept telling him I had a lot more horse left. When I worked him the last time, I told Javier I had a lot more horse left. Then the other night he showed speed early and he finished up strong and I didn't really get after him. So, after the race I told Javier I had a lot more horse left."
Contreras is accustomed to seeing his top trainees debut in style. Late Night Pow Wow won a two-turn maiden special weight event to kick off her career – fittingly, on the undercard of the 2017 Grade 3 Charles Town Oaks, a race she won a year later. Hidden Canyon romped home nine lengths clear in his debut while stopping the timer in 50.89 in his career debut.
Contreras' best trainee, Late Night Pow Wow, concluded her career with 12 wins and just over $700,000 banked from 15 career outings, including graded stakes scores in the Charles Town Oaks and Barbara Fritchie at Laurel. Hidden Canyon won nine of 15 outings and earned just shy of $320,000.
Two other of his top earners – $200,000 earners Skip the Print and Amherst Street – also scored at first asking. Amherst Street had an especially auspicious start to his career, winning his first seven starts, including five consecutive stakes races.
"I remember how good Hidden Canyon was that first time out, and he went under 51 seconds, which was almost the track record," Contreras said. "He had a really good career, and then Late Night Pow Wow came along and she was even better. I never imagined that she would win two graded stakes, but that was really quite a thrill for a trainer like me. They were both really good their whole career, so we'll see where this one goes from here."
Despite a series of improving works heading into his career debut, Like Segal was actually the lukewarm 3-1 second choice in the field of eight juveniles, as Maryland invader Wicked Prankster went off the 8-5 favorite for owner-trainer Samuel Davis. Like Segal and Wicked Prankster were on even terms for the first quarter-mile before Like Segal drew off to a sharp score.
What next?
"There is an allowance race in the condition book for two-year-olds later this month," Contreras said. "But that might be a little close for him. I thought about taking him to Maryland, but he was doing so good here I wanted to give him a race here before I went to Laurel. He's got a lot of ability. He was a little headstrong early, but when he came back from the farm he was like a different horse. He was a lot happier. There will be plenty of races for him next year, so we're going to find out how good he is. But there's no rush — he's got plenty of time to show me what he can do."
LATEST NEWS