SHUTUPN'KISSME CRUISES IN ELEANOR CASEY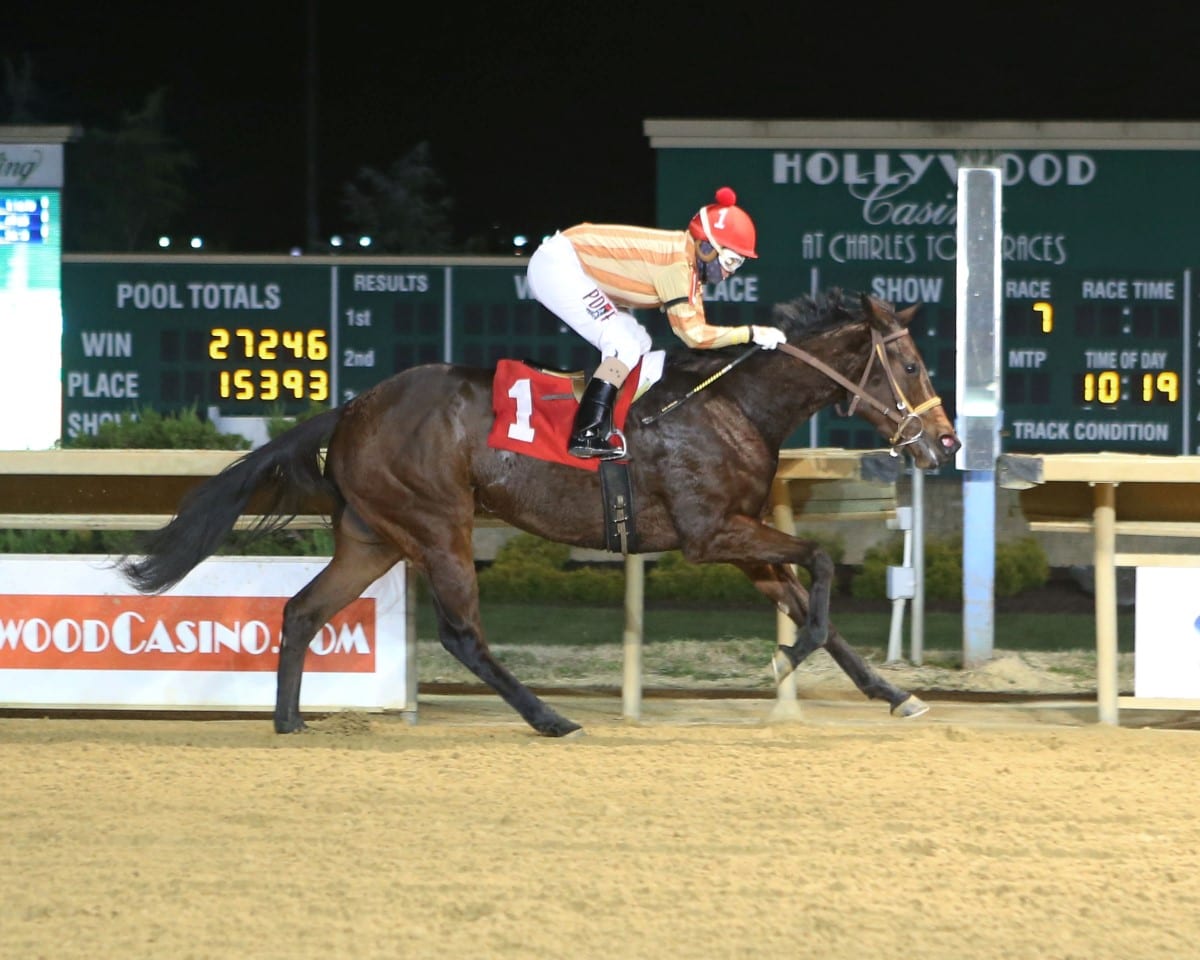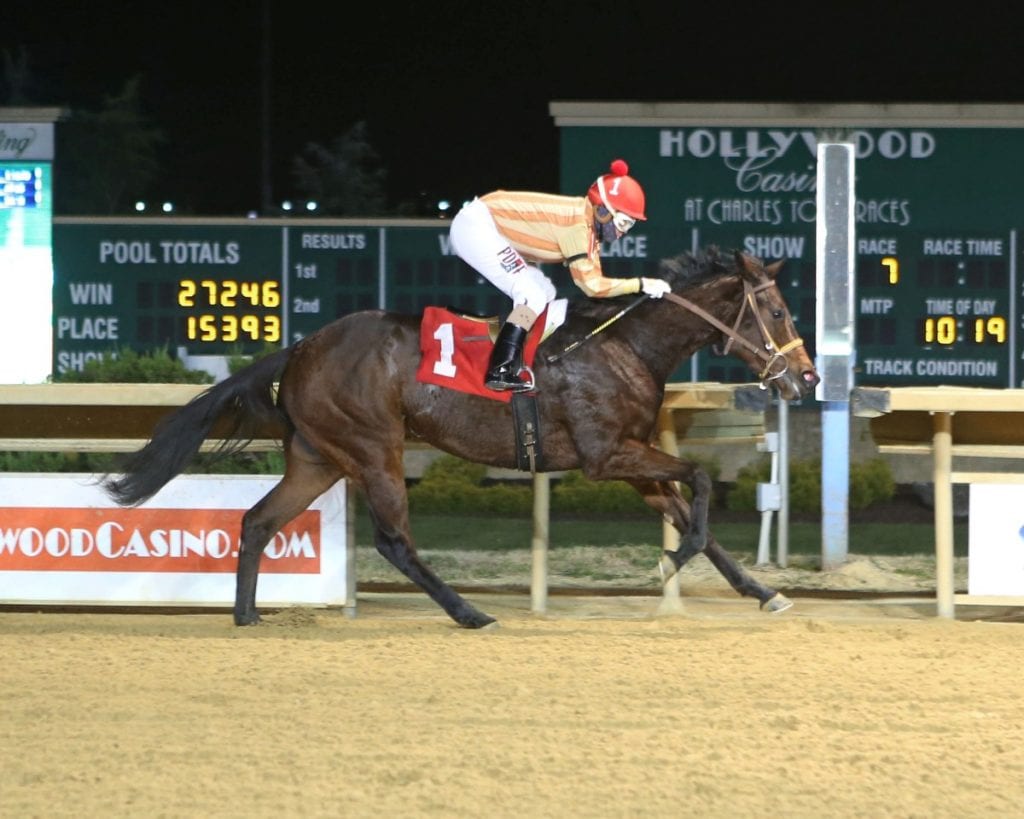 Shutupn'kissme was 8-1 when she finished second in the WVBC event, and she was nearly 7-1 last time out, when she finished fourth after a stumbling start against the boys in the West Virginia Futurity. But last night, against a short field of other fillies, she was 4-5 at post time, and she and jockey Wesley Ho took full advantage.
Shutupn'kissme quickly took control of the race, leading by a length after an opening quarter in 24.18 seconds. She was still in front by that same margin over third choice Juba Train after a sluggish opening half-mile in 49.63 seconds – just what Ho was hoping for.
From there, Shutupn'kissme delivered a fast third quarter in 25.07 seconds, which pretty much spread-eagled the field. During that quarter, the margin from first to last grew from two lengths to 12 ½.
It also put second choice Theladyistrue behind the eight-ball. Under Reshawn Latchman, she was last early and found herself in third, more than four lengths behind the leader, leaving the furlong grounds. She rallied willingly into second but was never a threat to the winner, who stopped the timer in 1:28.57 over a fast main track.
It was another length back to Juba Train, who finished third. Strolling Through, at 18-1 the longest shot in the quartet, finished last, some 25 lengths behind the winner.
Shutupn'kissme paid $3.60 to win and topped an exacta, with the second choice, worth $2.60 for a dollar.
Both of the top two runners are homebreds for trainer John McKee, and both are daughters of his top stallion Fiber Sonde.
Shutupn'kissme, who won at first asking, snapped a three-race losing streak, all in stakes company, and now has two wins and two runner-up finishes from five starts. She has earned $75,703.
LATEST NEWS