JAXON TRAVELER HEADED TO MD. JUVENILE FUTURITY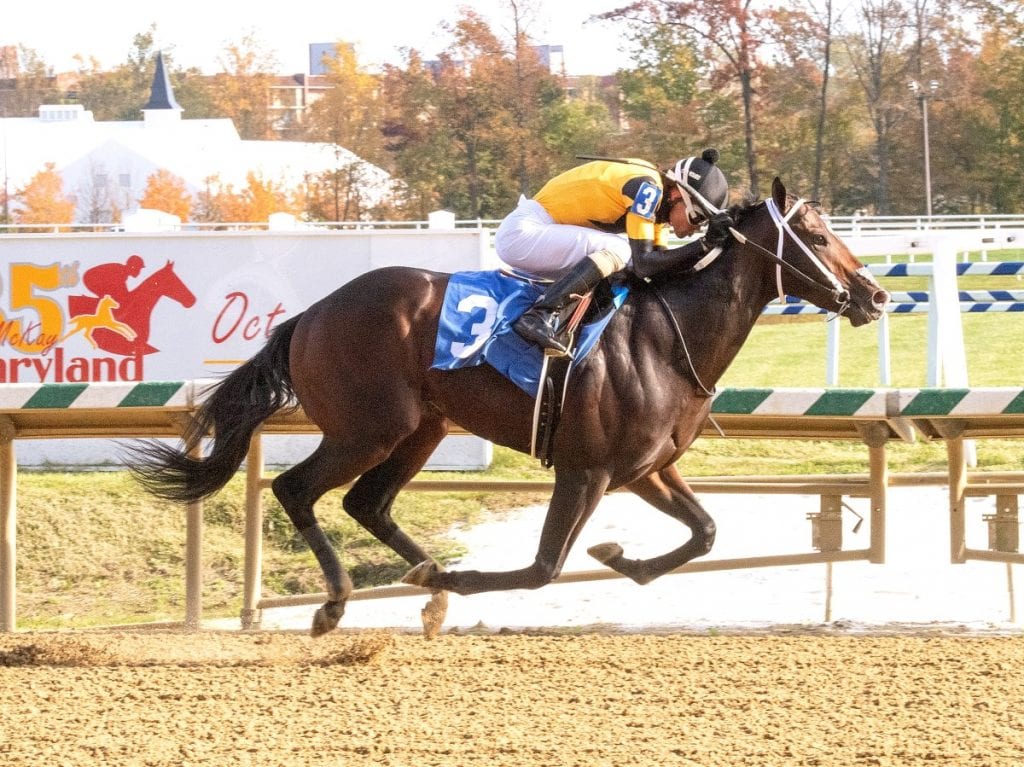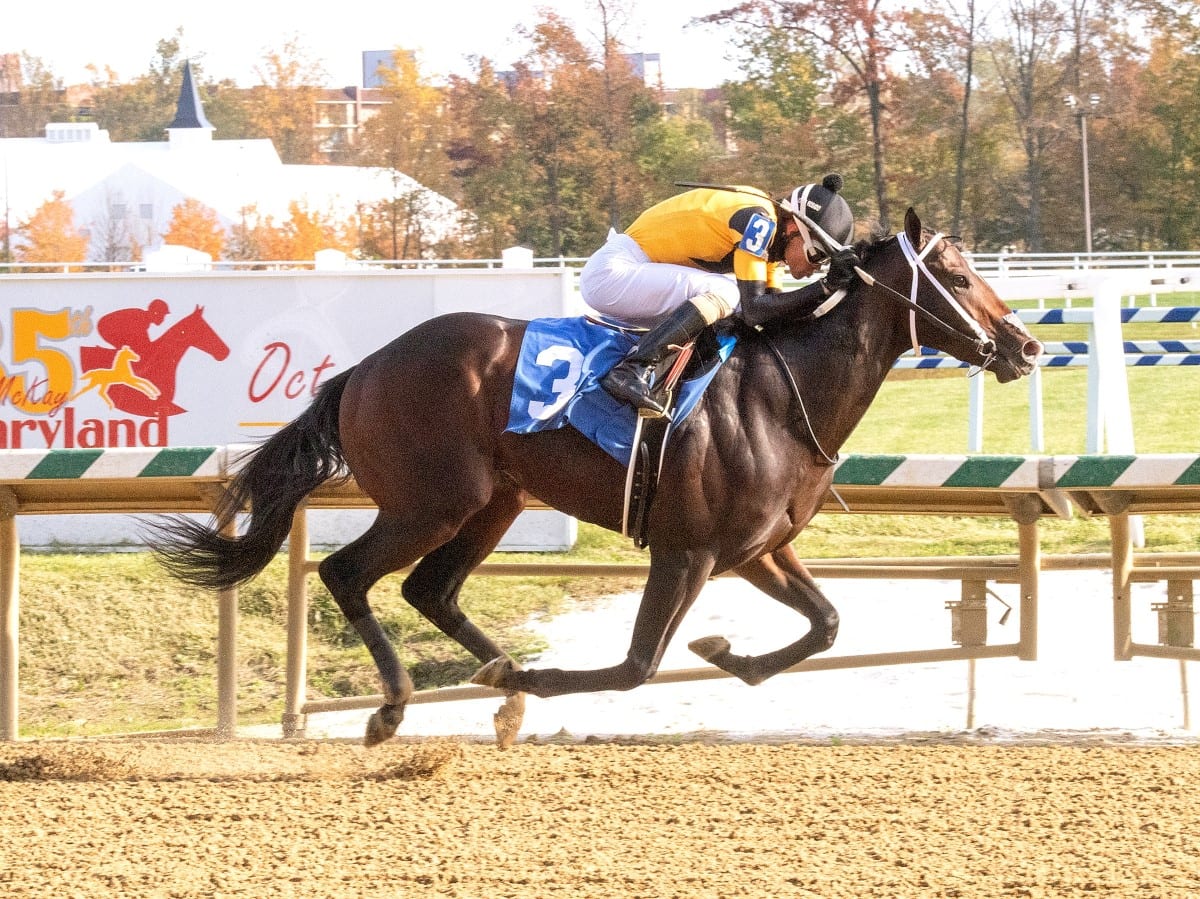 Press Release

October 28, 2020
West Point Thoroughbreds and Marvin Delfiner's 2-year-old colt Jaxson Traveler, undefeated through two impressive starts in Maryland, is being pointed to the $100,000 Maryland Juvenile Futurity Dec. 5 at Laurel Park to cap his rookie season.
Terry Finley, West Point's founder, president and CEO, said the plan is for Jaxon Traveler – based with Hall of Fame trainer Steve Asmussen's New York string at Belmont Park – to make his stakes debut in the seven-furlong Futurity for Maryland-bred/sired horses.
"He'll finish out the year there," Finley said. "He's in the right hands. Steve does well with a lot of different horses, but he's positively shown that these are the kinds of horses that he likes to deal with, as well. One of his trademarks is fast 2-year-olds, and this one fits the bill."
Jaxon Traveler debuted Sept. 25 at Pimlico Race Course with a front-running 10-length maiden special weight romp in 1:10.41 for six furlongs, and followed up with an equally impressive four-length allowance score in 1:09.34 Oct. 23 at Laurel, both under jockey Johan Rosado.
Bred in Maryland by Dr. and Mrs. A. Leonard Pineau, his connections had hoped to get Jaxon Traveler into the Maryland Million Nursery Oct. 24 but not being Maryland-sired, he did not draw into the race.
"He's freakishly fast," West Point COO Tom Bellhouse said. "The race at Pimlico came up with the big purse for him being a Maryland-bred, so we jumped on it. We wanted to run in the stake and got excluded, which was really tough, but with the allowance race the day before we said, 'Let's just keep him on schedule.' Quite honestly, the purse was secondary to keeping him on schedule once we didn't get into the stake. Obviously he showed his stuff.
"He's just a really cool horse. Everything about him is so professional," he added. "I went down to Belmont to watch him work before the last race, and he just was so workmanlike. He just went out there like it was nothing. He doesn't turn a hair. He's just one of those horses that acts like he's 8 years old instead of a 2-year-old."
Originally purchased for $80,000 as a yearling by David McKathan's Grassroots Training & Sales last September, Jaxon Traveler fetched $140,000 in the Ocala Breeders' spring sale that was delayed from April to June amid the coronavirus pandemic.
"We knew he was very talented, and he's a fast horse. He won by 10 in his first start, but you never know with young horses," Finley said. "You never know what's going to show up against you, but we thought he would be tough to handle in his first start. We really would have liked to have run in the stake but it just wasn't meant to be. In the last 10 years we've been 1-9 like four or five times and we've gotten beat three of those times. They do get beat, but he put together another good race and it's good spacing to the race in early December."
Bellhouse said the Futurity gives Jaxon Traveler ample time between starts, reunites him with a surface he likes and should set him up for a what they hope is a promising sophomore season.
"Barring anything changing, I think that would be ideal to finish out the year for him in that race and then Steve will set up a winter plan for him," Bellhouse said. "You love the development. It's one of those things, get him another race and keep him developing and then it'll be up to Steve to see how far does he want to go and where he wants to take him for the winter. He looks like a really special type colt."
LATEST NEWS