Maryland Million and more: The week in social media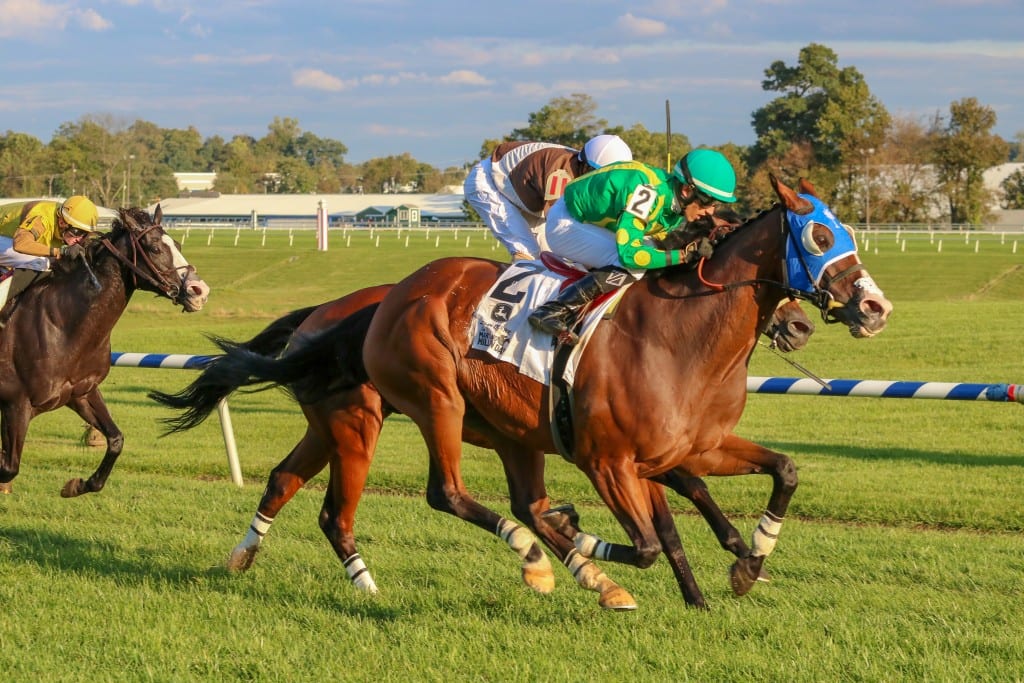 Talk Show Man won the 2018 Maryland Million Turf. Photo by Dottie Miller.
The 35th annual Maryland Million Day takes place this weekend, the Thoroughbred Owners Conference has been rescheduled for 2021, and a Silent Auction benefitting the Maryland Horse Foundation is taking place this week.
Here is the 411 on what racing fans in the Mid-Atlantic region have been talking about on social media this past week:
At last, Maryland Million
The 35th annual Jim McKay Maryland Million Day will be taking place this Saturday, October 24 at Laurel Park. The 12-race card will kick off with a first post time of 11:25 a.m.
The feature is the Maryland Million Classic, which is scheduled to take place at 4:53 p.m. Contested at the distance of 1 1/8 miles on the main track, the Maryland Million Classic has attracted seven contenders this year with Prendimi, Tattooed, Monday Morning Qb, Cordmaker, Harpers First Ride, Tap the Mark, and Top Line Growth all lining up to do battle in the $150,000 event. Harpers First Ride is the morning line 8-5 favorite.
All in all, a total of 120 horses will be competing on the 12-race card on Saturday, with 21 on the also eligible list. Due to concerns surrounding the Covid-19 pandemic, there will be no general admission or VIP hospitality for the 2020 Maryland Million Day.
Thoroughbred Owners Conference postponed
The Thoroughbred Owners Conference has been rescheduled for 2021, Ownerview announced this week.
Originally planned to take place in July in Saratoga Springs, NY, the conference got rescheduled because of Covid-19 related restrictions in New York, and was then set to take place in early November in Lexginton, KY, during the week of the Breeders' Cup at Keeneland. At the time it was decided that the conference could be held virtually, but Ownerview has now opted to hold off until 2021, as they feel that an in-person conference will be more engaging and more beneficial than a virtual meeting.
Details surrounding the 2021 Thoroughbred Owners Conference will be made public as soon as official plans are decided and set in stone.
An online silent auction
Since there will be no Maryland Million Gala or auction taking place this year, a silent online auction is being held in place of the usual events.
The silent auction will take place from October 21-October 26, spanning from 9 a.m. EST to 8 p.m. EDT. Money raised by the Silent Auction will benefit the Maryland Horse Foundation. Items up for auction range from horse care supplies, to an original painting by Sam Robinson, to Turfside Terrace Tickets for the 2021 Preakness, and everything in between.
You can check out the silent auction here.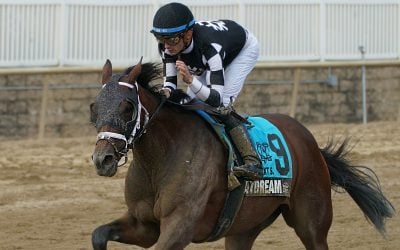 Your five-minute read to catch up on all the Mid-Atlantic racing action you may have missed over the weekend…