COCONUT CAKE POINTED TO MARYLAND MILLION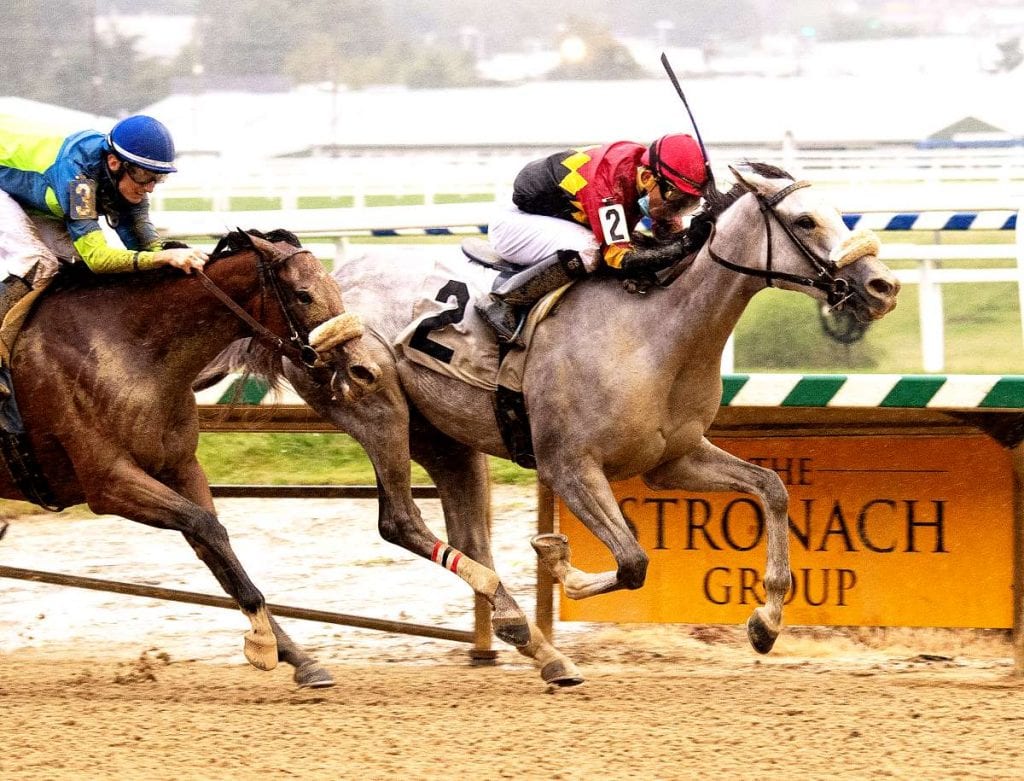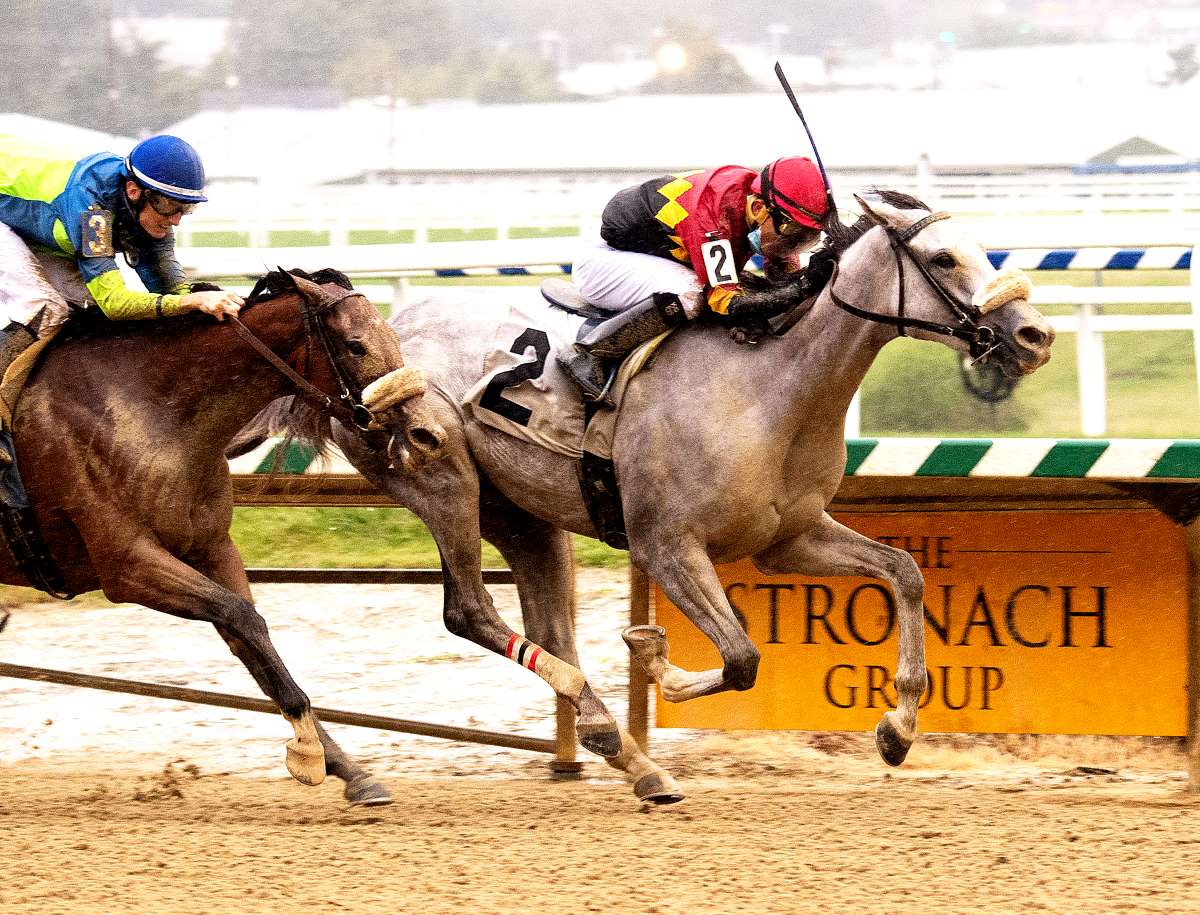 Press Release

October 10, 2020
Sophomore filly Coconut Cake, two necks away from being undefeated in her young career, is under consideration to make her stakes debut in the $100,000 Maryland Million Distaff Saturday, Oct. 24 at Laurel Park.
Owned by NRS Stable, James Chambers and her trainer, Tim Keefe, Coconut Cake worked a half-mile in 48.80 seconds Saturday morning on Laurel's main track under jockey Kevin Gomez, who has been aboard for each of her last two races.
The time ranked 12th of 70 horses Saturday. Coconut Cake, a daughter of 2014 General George (G3) winner Bandbox bred in Maryland by Mr. and Mrs. Charles McGinnes, has strung together three consecutive wins sprinting on both turf and dirt.
Past winners of the six-furlong Distaff include Hall of Famer Safely Kept, who captured three straight editions from 1989-91; Grade 3 winner and Grade 1-placed Willa On the Move (2003); and multiple stakes winners Crabcakes (2017-18) and Anna's Bandit (2019).
"My intention right now is to run her in the Maryland Million Distaff," Keefe said. "I love Maryland Million. It's my favorite day of the year, I've always said that. [She] makes it a whole lot more exciting. I don't want to get too far out there; we've still got two weeks to go. But, she worked this morning and had a super work. I was very pleased with her work. She looks good afterwards. We've got one more work with her, a little easier work next week. We'll kind of keep all our feet on the ground until the 24th."
Keefe purchased Coconut Cake for $30,000 out of Fasig-Tipton's Midlantic Eastern fall yearling sale at the Maryland State Fairgrounds in Timonum in October 2018. He brought in partners after she made her debut May 31 at Laurel, where she was beaten two necks while third at odds of 22-1 with Sheldon Russell up.
"The catalog page drew me to her. I liked her conformation, I liked her walk, I liked her demeanor; I liked everything about her," Keefe said. "On top of that, I like buying horses from Charlie and Cynthia. They breed a good horse, they raise a good horse so there's no worries there. I've had good luck with that.
"I had to give more for her than I thought. I guess there was another person who liked her, as well," he added. "Bandbox is a local stallion but he was still fairly young and he didn't have a lot out there running. Obviously I liked her that much that I bought her for myself and then split her up right after the race with two of my partners. They both wanted in so I sold them each a third. That's how we got her."
Coconut Cake graduated by 1 ¼ lengths under Forest Boyce in a 5 ½-furlong waiver maiden claiming sprint on the grass second time out July 18. She beat winners at first asking in an off-the-turf allowance at the same distance Aug. 22, getting up by a nose, and extended her streak with a half-length triumph going six furlongs on the dirt Sept. 17.
"In the beginning when Sheldon was working her he always liked her, and he's a real good judge of a horse in the morning. I've had great luck with him, getting his thoughts and opinions on horses, and she had always done what we had asked her to do in the morning," Keefe said. "I wasn't really sure how good she was going to be but I thought she was going to be decent. To go out and watch her run, obviously she's got the ability. But, she's also got that desire which some horses have and some don't. You can't train that in a horse. The horse has to come with that, and she has that desire to really want to get there first."
Keefe, who owns five career Maryland Million wins including three in the Classic with Eighttofasttocatch (2011, 2013-14), said talent is, well, just icing on the cake for his rising stable star who has banked $81,245 in purse earnings.
"On top of all that, she's got an awesome personality. She's always got her head out of the stall, she's always got her ears pricked, she's always happy," Keefe said. "She's never grouchy, she's never in a bad mood, she's just a happy horse with a wonderful personality. She's just a fun horse to have around."
Pre-entries are due Wednesday, Oct. 14 for the Jim McKay Maryland Million, celebrating its 35th anniversary in 2020.
LATEST NEWS