KELLY BREEN, PACO LOPEZ TAKE MONMOUTH TITLES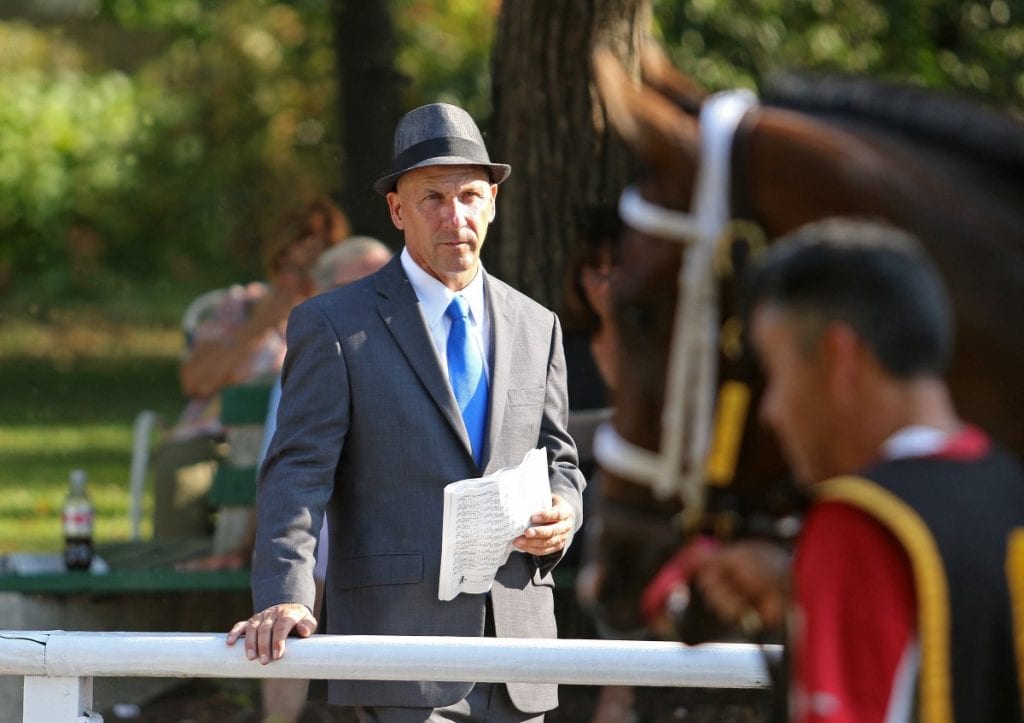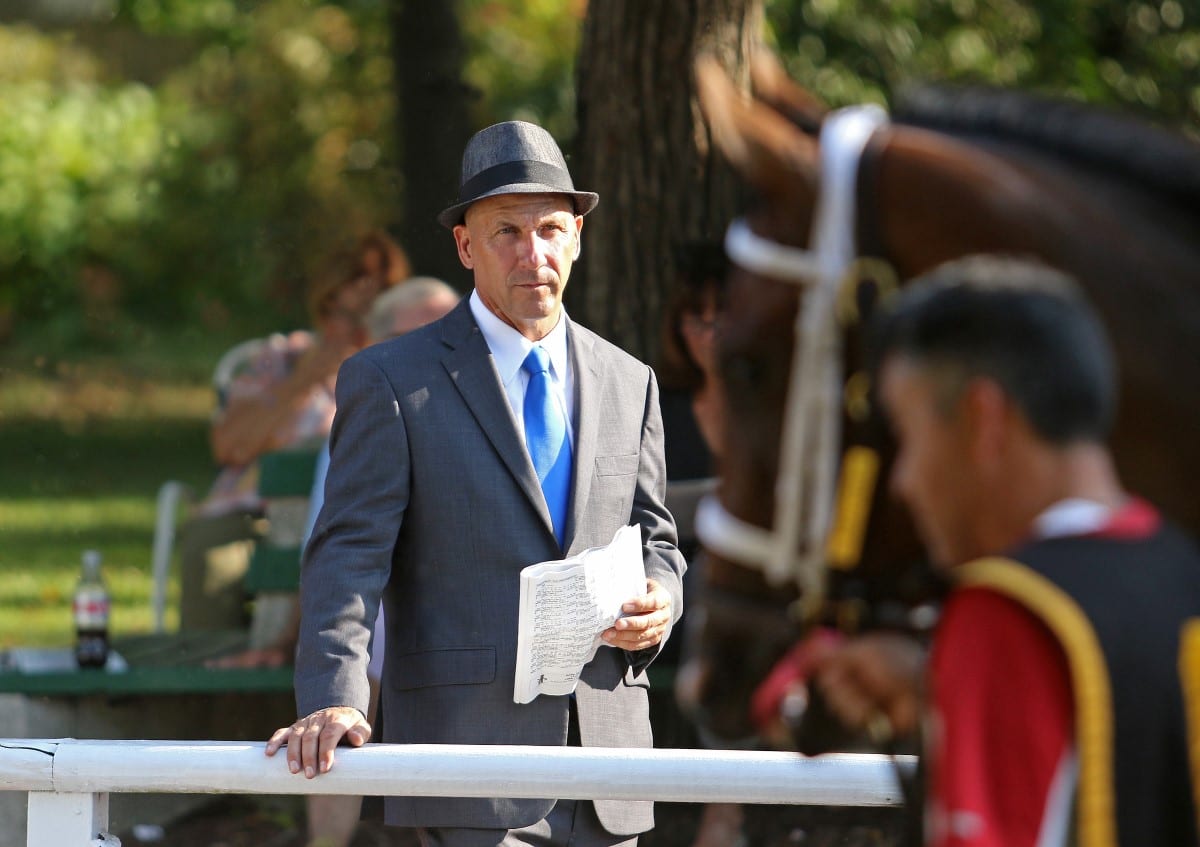 Press Release

September 28, 2020
Kelly Breen celebrated his return to the top of the Monmouth Park trainer standings after a 14-year absence by winning both stakes races during final day of the track's 75th season on Sunday.
The 51-year-old New Jersey native led the trainers' race virtually from the start of the meet in claiming his third Monmouth Park training title. He was also the track's leading trainer in 2005 and 2006.
Paco Lopez was the leading rider for the seventh time, with Klaravich Stables finishing as the leading owner.
The Thoroughbred season in New Jersey will continue with the onset of the nine-day Meadowlands-at-Monmouth Park meet beginning Saturday, Oct. 3 (Preakness Day). After also racing Sunday, Oct. 4, the live racing schedule for the month will switch to the next three Wednesdays and Saturdays through Oct. 24. There will also be a holiday card on Monday, Oct. 12.

The Meadowlands-at-Monmouth Park meet will feature a stakes race every live racing day, highlighted by the Grade 2 Monmouth Stakes at nine furlongs on the turf on Oct. 10.
Breen, who put the finishing touches on his title-winning season with a three-victory afternoon, saw promising 2-year-old Pickin' Time surge late for a nose victory over Dalton in the $75,000 Smoke Glacken Stakes. That was followed by a half-length score in gate-to-wire fashion by Like What I See in the $75,000 Joey P. Handicap at five furlongs on the grass.
Breen finished with 32 victories during the 36-day meet. That easily outdistanced runner-up Jose H. Delgado, who had 17 wins.
"It means a lot," said Breen. "To think back to when I last won the title 14 years ago to today, I lost both of my parents over that time and today would have been my mom's birthday. So it's special. I felt like I had a little angel on my shoulder this meet.
"This is a prestigious meet. Monmouth Park is a high-end track and to be the leading trainer at a top tier track is a significant accomplishment. It means a lot to me, to my barn and to my assistants. We work hard for things like this."
Lopez, who won his first Monmouth Park riding title in 2010, has been the track's dominant jockey for the past decade in terms of wins. He finished with 51 victories, nine more than co-runner-up Ferrin Peterson. Joe Bravo was third with 41 winners.
Lopez' seven titles are second all-time to Bravo's 13.
"I'm feeling very lucky. I've been coming here almost every year for the past 10 years and it's still exciting to be leading rider," he said. "I'm doing what I can to follow Joe Bravo, but 13 titles … that's a big number.
"I enjoy being here and it makes it even better when you have success at a place you like."
Though based in New York, Klaravich Stables had a successful Monmouth Park meet, winning eight times from 15 starters to edge out Colts Neck Stables by one victory for leading owner honors.
LATEST NEWS