EQUIBASE PLEDGES TO IMPROVE TROUBLED TIMING SYSTEM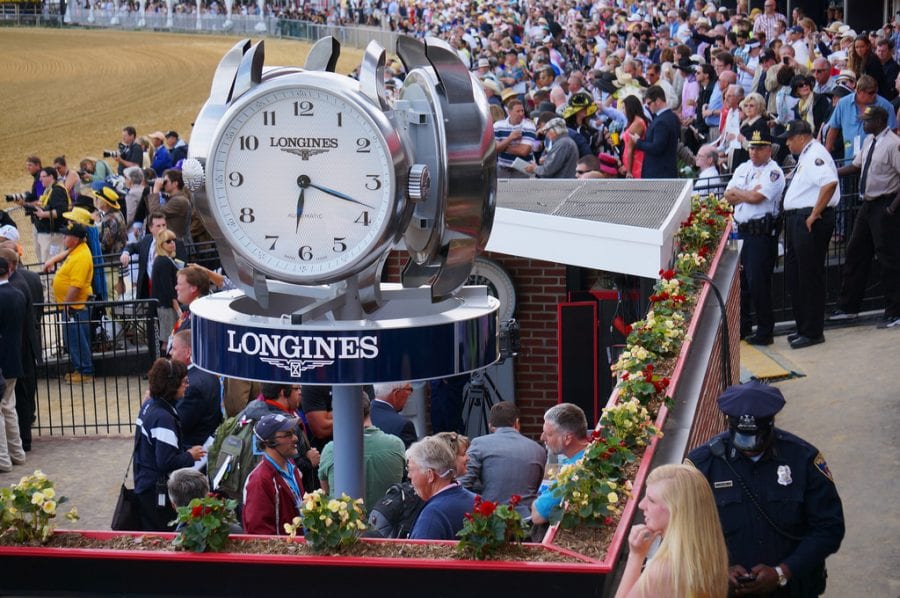 Frank Vespe

September 2, 2020
Its timing system under increasing fire, Equibase on Monday issued a statement briefly outlining how it intends to address those criticisms.
The system, known as Gmax, uses GPS technology to track horses in races. In theory, it will provide bettors and racetracks with much richer and more detailed data than a traditional beam-based timing system. It will provide data sets for each individual horse and, the company says, enable racetracks to offer in-running wagers.
The system is in use in 11 North American racetracks, among them Laurel Park, Pimlico, Penn National, and Colonial Downs.
But for all the benefits the product potentially offers, it has struggled to accomplish its most basic – and important – function: keeping accurate final times.
More than a year ago, The Racing Biz revealed how the system's inaccuracy had led early adopter Laurel Park to stop using it, returning instead to its tried-and-true American Teletimer system. The track eventually did resume using Gmax.
More recently, the Thoroughbred Daily News detailed how the system's failures had led officials at Del Mar to hand-time all races on the turf, while speed figure makers cobble together workarounds to ensure their data is accurate.
In response, company president Jason Wilson wrote, in a statement, "Timing races is just a very small part of the GPS offering."
That statement did little to calm restive bettors and others.
Indeed, timing races is not merely one small part of what a timing system does. It is the threshold factor – the one thing it must get right.
The latest statement is, at least, a step in the right direction.
"[W]e are increasing our quality control efforts with respect to the GPS timing data and have sought input from speed figure makers and others in the racing community," the company wrote. "We are also working toward a more integrated timing and tracking solution that combines the times produced by the beam system with the positional data produced by GPS."
The company also pledged that it would "not replace another beam system until we are satisfied that the replacement provides a similar or better level of accuracy."
Of course, one could argue that Equibase shouldn't have been selling the product at all until it could meet or exceed the performance of existing systems – and that racetracks shouldn't have purchased it.
But – better late than never – the company is, if not exactly acknowledging the problems Gmax has created, at least admitting it needs to get better.
LATEST NEWS