Tiz the Law heads NTRA Top Thoroughbred Poll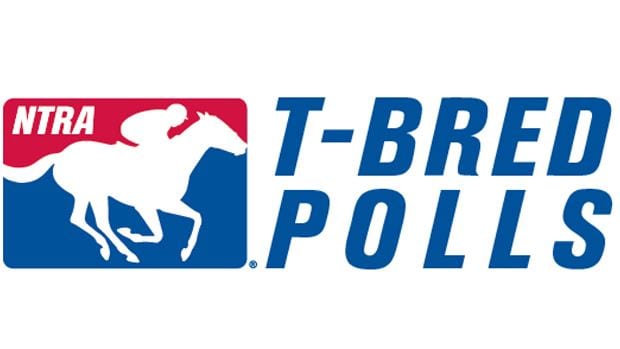 From a National Thoroughbred Racing Association release
Tiz the Law has spent much of his 2020 season in the driver's seat where divisional bragging rights are concerned and the son of Constitution will take that lofty status into his expected run in the 146th edition of the Kentucky Derby at Churchill Downs on September 5.
Trained by Barclay Tagg for Sackatoga Stable, Tiz the Law has been the clear choice among voters in the National Thoroughbred Racing Association (NTRA) Top Three-Year-Old Poll for several weeks.The Belmont and Travers Stakes winner remains the dominant figure heading into the "Run for the Roses" with 35 first-place votes and 350 points. Should he prevail in the Kentucky Derby, it would mark his fifth career Grade 1 victory.
A win in the 1 ¼-miles classic would also be a second victory in the race for both Tagg and Sackatoga Stable, who teamed up to win the 2003 Kentucky Derby with Funny Cide, who became the first and so far only New York-bred to win the prestigious event.
"He is a fairly easy horse to train and just does it," Tagg said of Tiz the Law. "He's got a good constitution. He's fast, of course, and is willing to do what you ask him to do. Everything just kind of falls into place with him."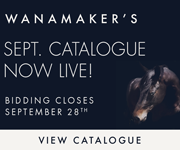 Blue Grass Stakes winner Art Collector remains in second with 280 points followed by Honor A. P. (252 points) and fellow Grade 1 winner Authentic (219).
Gamine, who was deemed the even-money, morning-line favorite for the September 4 Kentucky Oaks, sits in the fifth position with 185 points while her top Oaks rival, Swiss Skydiver, is sixth with 182 points. Thousand Words (123 points) holds in seventh with King Guillermo (107), Ny Traffic (83) and Max Player (48) completing the top 10.
There was little change in the top 10 in this week's NTRA Top Thoroughbred Poll as champion Maximum Security holds first place for a second straight week with 16 first-place votes and 311 points.
The 4-year-old bay colt has won both of his starts since being transferred to the barn of Bob Baffert having captured Grade 2 San Diego Handicap on July 25 and most recently taking the August 22 Grade 1 Pacific Classic Stakes.
Multiple Grade 1-winner Vekoma remains in second with 6 first-place votes and 264 points. Tom's d'Etat (3 first-place votes, 223 points) is third followed by Grade 1 Whitney Stakes-winner Improbable (216 points) in fourth.
Tiz the Law (10 first-place votes, 200 points) ranks fifth and is the lone sophomore in the top 10 of the Thoroughbred Poll. Champion distaffer Midnight Bisou sits in the sixth position with 167 points while multiple Grade 1-winner Rushing Fall (105 points) moves up one spot to seventh.
Zulu Alpha (102 points) ranks eighth followed by champion Monomoy Girl (76 points) and By My Standards (63 points) to round out the top 10.
The NTRA Top Thoroughbred polls are the sport's most comprehensive surveys of experts. Every week eligible journalists and broadcasters cast votes for their top 10 horses, with points awarded on a 10-9-8-7-6-5-4-3-2-1 basis. All horses that have raced in the U.S., are in training in the U.S., or are known to be pointing to a major event in the U.S. are eligible for the NTRA Top Thoroughbred Poll. Voting in both the Top Three-Year-Old Poll and the Top Thoroughbred Poll is scheduled to be conducted through the conclusion of the Breeders' Cup in November.
NTRA TOP THOROUGHBRED POLL
Maximum Security
Vekoma
Tom's D'Etat
Improbable
Tiz the Law
Midnight Bisou
Rushing Fall
Zulu Alpha
Monomoy Girl
By My Standards
NTRA TOP THREE-YEAR-OLD POLL
Tiz the Law
Art Collector
Honor A. P.
Authentic
Gamine
Swiss Skydiver
Thousand Words
King Guillermo
Ny Traffic
Max Player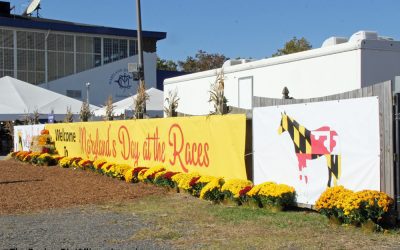 A bevy of defending champions and local stars headline the pre-entries for Jim McKay Maryland Million, which will take place at Laurel Park on Oct. 14.