Swiss Skydiver rising in NTRA Top Thoroughbred Poll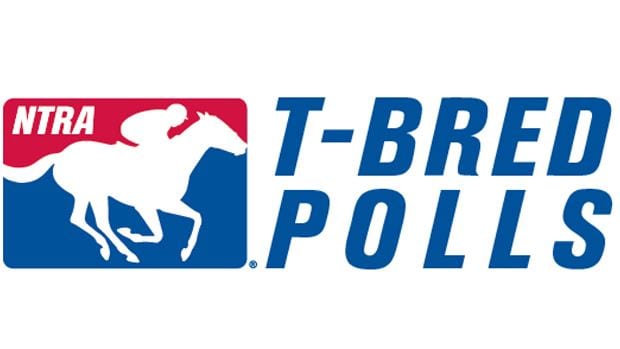 From a National Thoroughbred Racing Association release
A planned showdown between Gamine and Swiss Skydiver in the September 4 Kentucky Oaks looms as the most anticipated matchup at Churchill Downs that week. Hence, it is fitting the two top sophomore fillies find themselves on equal footing in the latest National Thoroughbred Racing Association (NTRA) Top Three-Year-Old Poll.
Swiss Skydiver's cruise-control victory in the Grade 1 Alabama Stakes this past Saturday earned her 201 points to move her into a tie for fifth with Gamine, who most recently annexed the Grade 1 Test Stakes. Trained by Ken McPeek, Swiss Skydiver now sits atop the Kentucky Oaks leaderboard with 350 points and came into the Alabama off a runner-up finish against males in the Grade 2 Blue Grass Stakes on July 11 at Keeneland.
"It's exciting. It's going to get a lot of attention. We don't have any fear of her," McPeek told NYRA's publicity team of the slated meeting with Gamine in the Kentucky Oaks. "My filly might even have an advantage because Churchill is our base and she's went two turns repeatedly and hasn't had any trouble doing that."
There was no change in the top four ranked above Gamine and Swiss Skydiver as Belmont and Travers Stakes winner Tiz the Law continues to hold down the top spot with 38 first-place votes and 380 points. Blue Grass Stakes winner Art Collector remains in second with 303 points followed by Honor A. P. (262 points) and fellow Grade 1 winner Authentic (236).
With Gamine and Swiss Skydiver sharing the fifth spot, Thousand Words (122 points) drops one spot this week to seventh. Grade 2 winner King Guillermo (86 points) is eighth with Haskell runner-up Ny Traffic (77) and Travers runner-up Caracaro (65) completing the top 10.
This week's NTRA Top Thoroughbred Poll sees multiple Grade 1-winner Vekoma maintain his lead with 12 first-place votes and 304 points. Fellow top-level winner Tom's d'Etat (3 first-place votes, 261 points) remains in second followed by Grade 1 Whitney Stakes-winner Improbable (5 first-place votes, 252 points) in third.
Champion Maximum Security (5 first-place votes, 238 points) ranks fourth ahead of his expected run in Saturday's Grade 1 Pacific Classic at Del Mar while Tiz the Law (12 first-place votes, 222 points) moves up one spot to fifth.
Midnight Bisou, the reigning champion older dirt female, is sixth with 212 points followed by Zulu Alpha (112 points) and champion Monomoy Girl with 1 first-place vote and 106 points. By My Standards (94 points) and Volatile (38) round out the top 10.
The NTRA Top Thoroughbred polls are the sport's most comprehensive surveys of experts. Every week eligible journalists and broadcasters cast votes for their top 10 horses, with points awarded on a 10-9-8-7-6-5-4-3-2-1 basis. All horses that have raced in the U.S., are in training in the U.S., or are known to be pointing to a major event in the U.S. are eligible for the NTRA Top Thoroughbred Poll. Voting in both the Top Three-Year-Old Poll and the Top Thoroughbred Poll is scheduled to be conducted through the conclusion of the Breeders' Cup in November.
NTRA TOP THOROUGHBRED POLL
Vekoma
Tom's D'Etat
Improbable
Maximum Security
Tiz the Law
Midnight Bisou
Zulu Alpha
Monomoy Girl
By My Standards
Volatile
NTRA TOP THREE-YEAR-OLD POLL
Tiz the Law
Art Collector
Honor A. P.
Authentic
Swiss Skydiver
Gamine
Thousand Words
King Guillermo
Ny Traffic
Caracaro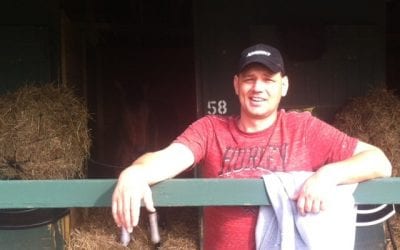 Trainer Jamie Ness and jockey Jaime Rodriguez helped each other to meet titles during the Laurel Park stand that ended March 31.