Charles Town set for mid-May return to racing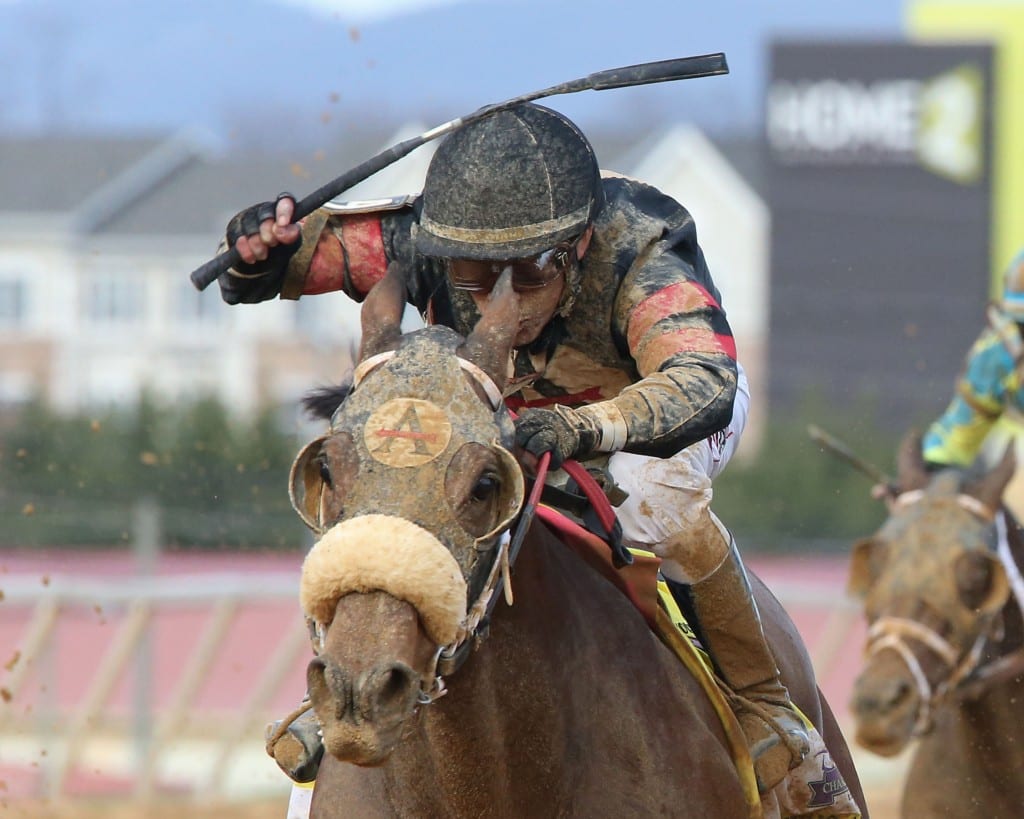 Something Aweseome won the 2018 G2 Charles Town Classic. Photo by Coady Photography.
Roughly two months after it offered its most recent live racing card on Saturday, March 21, Charles Town has been given the green light by West Virginia Governor Jim Justice (R) to resume live racing on Thursday, May 14.
The owners, trainers and track officials were pleased to hear the news and now very eager to see racing return three nights each week at the historic Jefferson County oval.
Perhaps there was no greater indication that live racing's return from the COVID-19 pandemic break is on the horizon than Saturday morning's work tab at Charles Town, when nearly 125 horses eventually toured the oval for published workouts ranging from three furlongs to six. Horses from small stables and large ones were on the track throughout training hours, including notable stakes winners Dr. Feelgood, Opera Nite, B's Wild Cork and Parisian Diva.
"There were so many horses going around the track at times I thought it could have been a little dangerous," said trainer Tim Grams, whose stable star, Runnin'toluvya prevailed in his seasonal debut on March 21 but was absent from Saturday's workout tab. "I thought about bringing the big horse out for a work, but I didn't want to chance it. He can probably wait until Monday or Tuesday. But the wait is finally over for everyone up here. I didn't have to let any of my employees go. We turned a few horses out, but we didn't sell any or buy any new ones."
While Grams stayed pat during the break, trainer Jeff Runco maintained a steady forward course. Not only did he retain his employees and stable of horses,but Runco also purchased several yearlings and two-year-olds during the break. Runco watched several of his horses record their first official public workouts since the training restrictions were lifted on Saturday morning, including stakes winner Opera Nite.
"Even during the break we just tried to operate as business as usual," Runco said. "We kept everyone on and we kept most of the horses here. But it was definitely great to hear that racing is going to resume again this month and see all of the horses get out on the track. Most of my two-year-olds and unraced three-year-olds stayed in training and were able to get over the track every morning. But the older horses finally had the chance to get out and breeze this morning, which was great."
Before being shuttered by the pandemic, Charles Town had offered live racing with only essential personnel on hands and no spectators permitted. Tracks in several other jurisdictions, including Arkansas, Florida, Oklahoma and Nebraska remained open for live racing throughout the COVID-19 outbreak, although they conducted cards under the same strict protocol with no spectators present.
"We couldn't be happier to resume live racing here at Charles Town and do it in what we believe to be a safe environment," said Charles Town's Vice President of Racing and Sports Operations, Erich Zimny in a release on Friday. "Thank you to the Governor's Office and West Virginia Racing Commission for working with the stakeholders."
While racing is set to resume on May 14 with entries being taken on May 11, Charles Town is enforcing strict guidelines for horses, trainers and jockeys for the reopening. The track receiving barn will be closed and only horses stabled at the track or registered West Virginia-breds will be permitted to race.Trainers that are not currently allocated stalls at Charles Town must get permission from the racing secretary in order to ship in to the stalls of any trainer already allocated stalls at the track. Jockeys must have recorded at least 50 percent of their starts at Charles Town in 2020.
"We'd all like to sincerely say thank you to not only the Charles Town HBPA and Aftercare Charles Town for their dedicated efforts in working with the track and horsemen, but also to the TCA and our vendors for being able to provide at least some relief to those in our barn areas," Zimny added. "It was the quintessential team effort. It obviously means a lot to us, the horsemen and the community, to be able to announce to be able to announce we'll be racing soon. Not just financially, but it's good to have some degree of normalcy back after what everyone has been going through."
Charles Town did not offer a single live card in April and thus it's signature event, the Grade 2, $1 million Charles Town Classic and the stakes-filled supporting card was postponed. While live racing is set to resume on May 14, Zimny noted it was too early to determine when the Classic and the Grade 3 Charles Town Oaks, a September fixture, would be placed on the 2020 calendar.
"As far as moving forward with the schedule and Oaks Day or Classic Day, this has been such an arduous task to get back open again that we haven't even thought about that yet," Zimny said in an email. "I'm sure we'll start turning our attention to details at some point in the near future, but 100 percent of the effort recently has been geared towards getting back open safely."
LATEST WEST VIRGINIA NEWS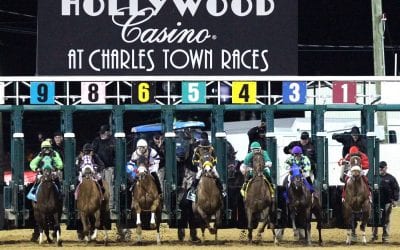 Charles Town has canceled its Friday, Feb. 3 card, citing forecasted frigid temperatures and windy conditions.