Charles Town to resume racing, postpone CT Classic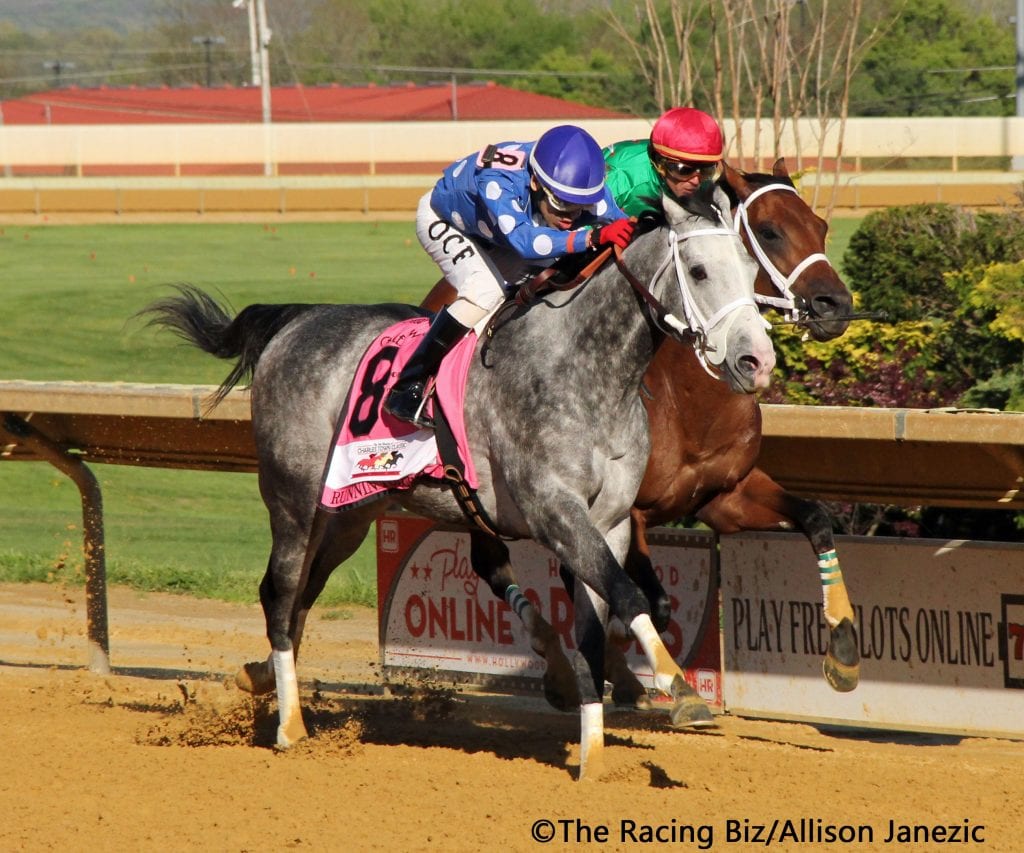 Runnin'toluvya won the Charles Town Classic. Photo by Allison Janezic.
Hollywood Casino at Charles Town Races has announced it will resume live racing on Friday, March 20, 2010.
With Charles Town's reopening will come new steps to ensure the safety of its personnel and racing participants as the property will be closed entirely to the general public until further notice. The grandstand will be closed for all simulcast and live wagering and not available to anyone other than essential track and West Virginia Racing Commission personnel needed to conduct the live program.
In order to take steps to ensure the safety of its personnel and racing participants, the following restrictions are some of those that will also be in place for the conduct of live racing at Charles Town until further notice:
Effective immediately, access to the stable area will be limited to licensed owners (subject to the restrictions below), trainers and essential credentialed personnel needed for the care of horses or conduct of live racing.
Owners may only enter through the Charles Town stable gate and do so no earlier than one hour prior to post time for the first race on the day their horse is competing. Owners will not be permitted into the barn area at any other time. Any such owners are asked to contact the Charles Town racing office prior to making plans and to answer any further inquiries they may have.
No guest or day passes will be issued and family members or guests of licensed individuals will not be permitted.
Individuals under the age of 16 will be prohibited from entering the barn area at any time.
Any feed or hay vendors must contact the Charles Town racing office prior to a delivery.
No individuals without immediate business, including but not limited to those soliciting work, will be permitted in the barn area.
The track kitchen will be open as a takeout only food service.
Because of the diminution of purse money as a result of the temporary cessation of gaming activity at Charles Town, the track, following consultation with the Charles Town HBPA, has requested the removal of the following five live racing days from its 2020 calendar – March 25, April 1, April 8, April 15 and May 10.
Additionally, Charles Town Classic day, originally scheduled for April 18, has been postponed and will be rescheduled for a date later in the year that has yet to be determined. While the five open stakes run on April 18 will rescheduled, the four West Virginia scheduled accredited stakes will be run on that same Saturday card.
LATEST WEST VIRGINIA NEWS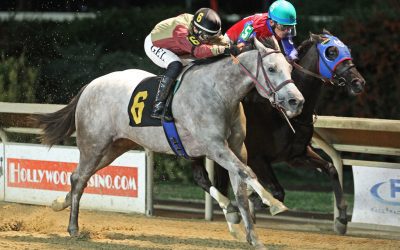 King Kontie and Jubawithatwist shared top honors as they dead-heated for the Henry Mercer Memorial Stakes win at Charles Town.