Parx riders, management strike deal, avert shutdown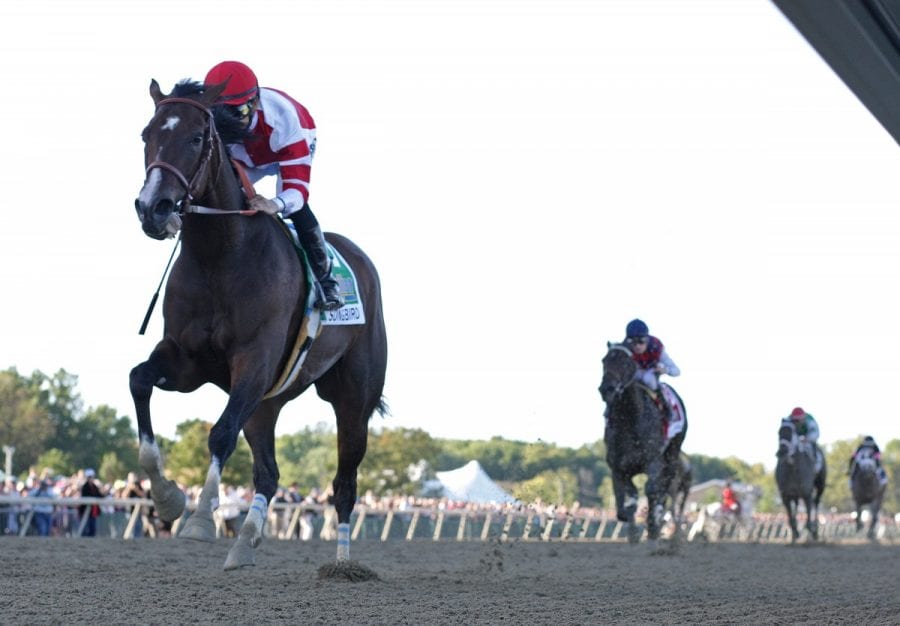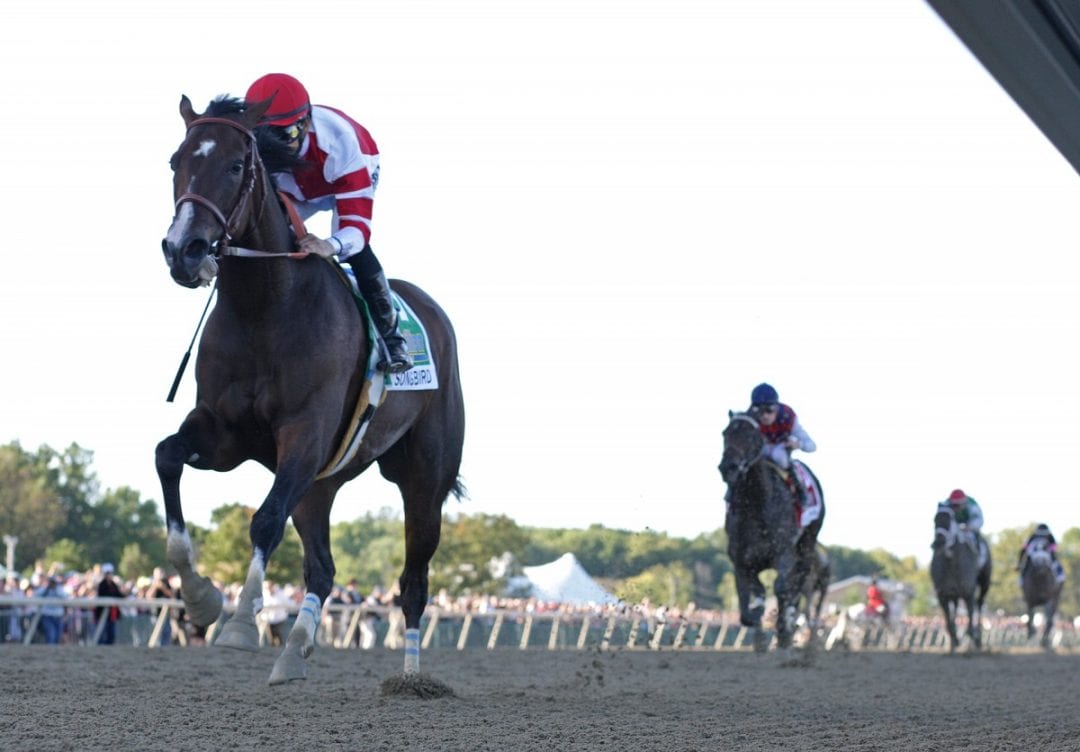 Songbird cruised in the 2016 G1 Cotillion Stakes at Parx Racing. Photo by Bill Denver/EQUI-PHOTO.\
A planned boycott of Saturday's racing program by Parx Racing's riding colony has been averted. The nine-race Saturday program will go on as planned; post time is 12:55 p.m.
The boycott had been proposed to protest conditions in Parx's jockeys' room, as well as the manner in which the track investigates riders' histories while doing yearly background checks for riding licenses. When entries came out earlier in the week for Saturday's card, no jockeys had been named.
Terry Meycocks, the Jockeys' Guild's president and CEO, said that final arrangements were hammered out between the riders and representatives of track management during a long conference call Thursday night.
"The jockeys' quarters at Parx hasn't had any improvements or upgrades since 1972, when the track opened, and was badly in need of a major modernization," Meyocks explained. "In the agreement worked out between riders and Parx, both jockeys and valet will be involved in the plans to modernize the jockeys' quarters, and plans now are for materials to be ordered and stockpiled in the next six months. Then the bulk of the labor and installation will occur during the yearly dark period in August."
The other issue that had the jockeys concerned involved the background checks conducted on jockeys by the track as part of the annual licensing process.
"Both the state and the track do background reviews of jockeys, but in the case of the track, their investigation process has become so probing that any minor infractions and violations from a rider's past have been brought back to light and reviewed again as possible reasons to not grant a jockey's license," Meyocks said. "Attorneys for Parx and the Guild will continue to work on a policy that will permit the track to continue to review a jockey's history and record while still maintaining a common-sense approach to using minor infractions and violations while making decisions regarding the eligibility for licensing."
The possibility of a boycott came at a harrowing time for the Pennsylvania racing industry. Gov. Tom Wolf has proposed repurposing the lion's share of the money in the Race Horse Development Fund – the industry's approximately $250 million share of slot machine revenues – for scholarships for in-state students attending colleges in the state's higher education system. That would mean lower purses, fewer racing days — or both.
While the proposal faces an uncertain future – similar proposals have generally not gained much traction in years past, and Wolf, a Democrat, must convince a Republican legislature – the timing of a boycott might have helped make Wolf's point that the state has better things to do with its money. But for now, at any rate, all systems are go once again at Parx.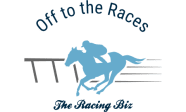 Off to the Races Radio returns Saturday, September 16 with shows in Virginia and Maryland and plenty of great guests.