Horsemen: Racing protesters lack knowledge, common sense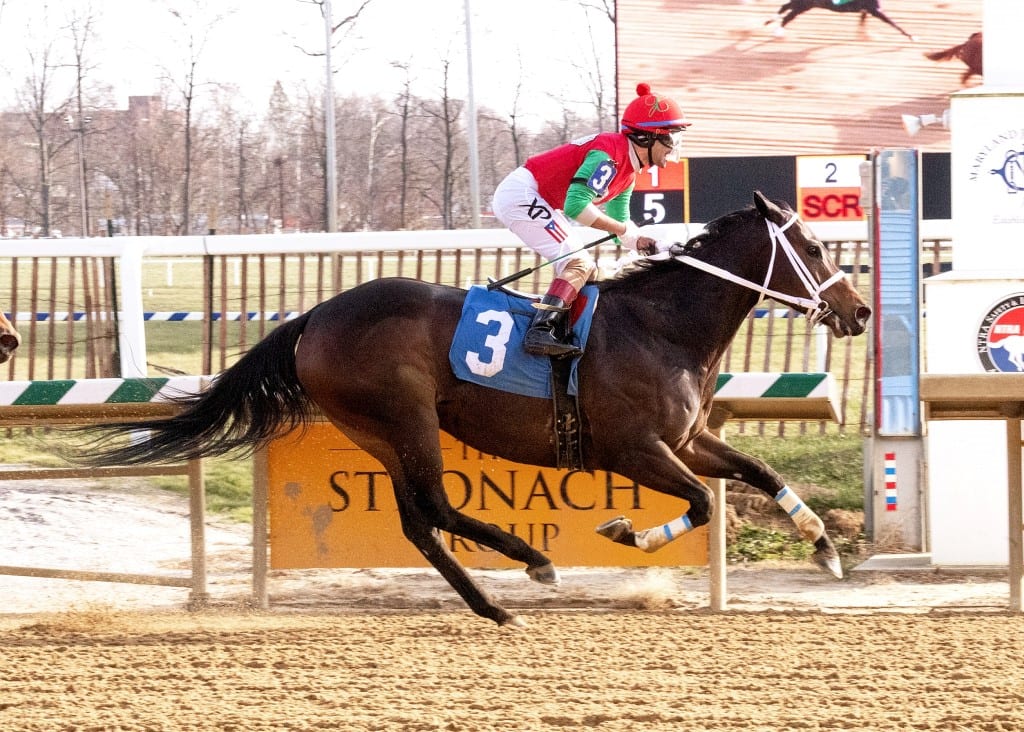 Anna's Bandit won the Politely Stakes. Photo by Jim McCue, Maryland Jockey Club.
Ellen Charles had a message for anti-horse racing protesters, the people who call racing "animal cruelty plain and simple," the folks who aim — in one way or another — to abolish a sport to which she has dedicated much of her life and fortune.
"We take care of them, and we love them, and when something happens to one of our horses, you cry; it breaks your heart," Charles, who races and breeds as Hillwood Stable, LLC said Saturday at Laurel Park.
The protesters, of course, have gotten plenty of publicity this year, as the sport has struggled with a crisis at Santa Anita Park that has mushroomed to engulf the industry as a whole.
So, too, have racing's leaders, who have responded in a typically disorganized and flailing fashion.
Rank-and-file horsemen and -women, on the other hand, haven't had much of a stage. But it turns out they have plenty to say.
"I would say that these horses get better care than they (the protesters) do, and they really need to know what goes on here for real instead of watching what they see on the internet," said veteran trainer Jerry Robb.
Robb has done a fine job conditioning the five-year-old Anna's Bandit, who burst through between horses to win the six-furlong Politely Stakes Saturday to win her seventh stake of the season and the 16th race — in 32 starts — of her stellar career.
The trainer, who saddled his first winner in 1975, is just 15 wins away from 2,000 in his career.
At the other end of the experience spectrum is young trainer Brittany Russell, whose 28 career wins are more than 1,950 fewer than Robb has recorded. She saddled the ultra-impressive Maryland Juvenile FIlly Championship winner Hello Beautiful to her third win Saturday and then took a moment to reflect on the tumultuous times in which her industry finds itself.
"They (the protesters) don't understand why we do this," she said. "We're not doing it for the money and things like that. We're doing it because we love it. This is what we do: We get up early in the morning, and we take care of them."
The protesters were out Saturday at Laurel, a small group of eight or 10 waving signs at the entrance to the track on Route 198. They didn't have any apparent impact on activity at the track, which held four stakes for Maryland-bred or -sired runners, but their efforts were on many minds all the same.
One frustration, the horsepeople said, is that their oft-expressed love of the horses is manifested not just in words but also in deeds, and in dollars — facts that get lost in a debate in which they often are portrayed as animal abusers.
"I've been waiting six weeks to run this filly, and we've spent every day since that last race preparing her," Russell said. "She's gotten the best care imaginable, and it shows."
"My horses have been to the vet far more often than I've ever been to the doctor," Charles agreed with a laugh.
Though she did not own a runner on Saturday, two horses Charles bred — Hello Beautiful and Laddie Liam — won the two juvenile stakes.
Another frustration is the seeming lack of awareness among protesters of the inherent fragility of the breed.
"Thoroughbreds are big animals on spindly legs, and injuries happen," Charles said. "Sometimes you have horses that do that in the field, and they're not being ridden, not being asked to excel. It happens."
"You put the horses on the farm, that's where they get hurt," Robb added. "They're safer here than they are on the farm."
Of course, not everyone in racing — or any other human endeavor — is on the up and up. There are, as Charles put it, "a few outliers who may not do quite right by the horses."
But, she added, "These horses were bred to run, and by and large, we take very good care of the horses."
In the end, racing folks see — not without reason — much of the protesters' rhetoric as a direct attack on their lives and livelihood.
"It hurts," Russell said. "It's not fair because they don't know (what we do)."
And perhaps that's where the biggest problem lies. With no common experience and no common language, the people waving signs outside the track and those toiling with horses inside it aren't likely to achieve a common understanding.
"This is my theory about this: we've gone from a rural, agrarian society to an urban society," Charles pointed out. "People are starting to look at animals like they're people; they're not people. I talk to them like they're people, but I know they're not, and that's where we're missing. Some people are lacking common sense on how to treat animals."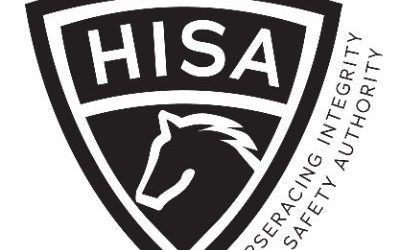 The Horseracing Integrity and Safety Authority's (HISA) anti-doping rules have been published, triggering a 14-day public comment period.