Sales Tales: The secretive Keystone State colt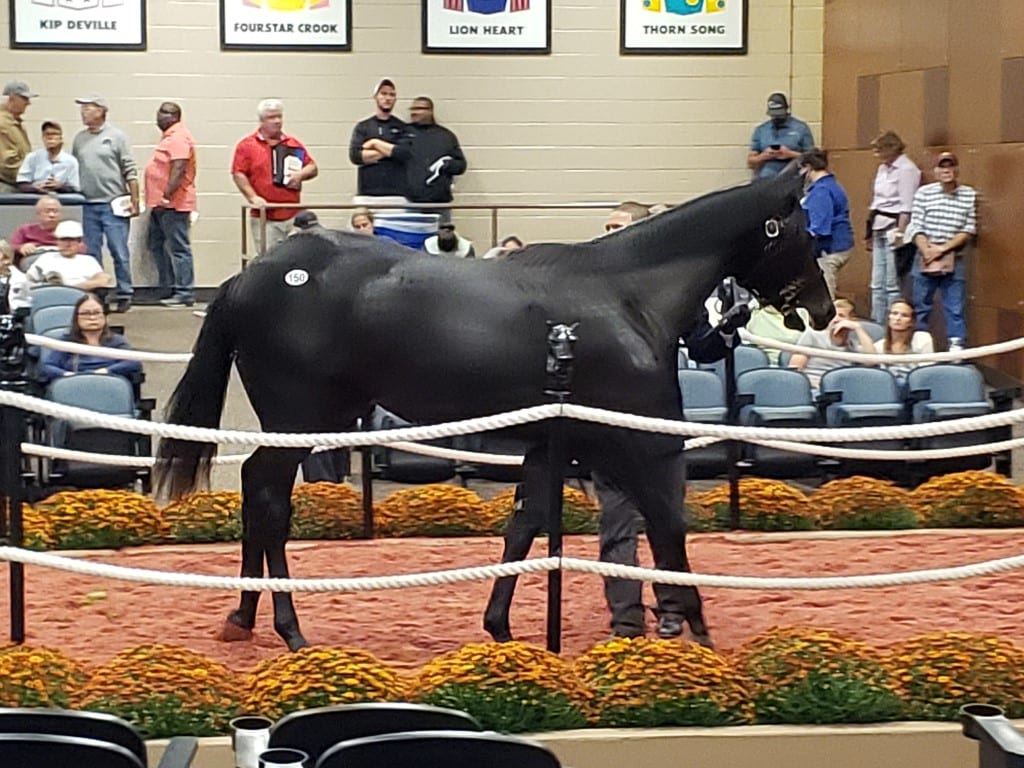 Our Sales Tales share some of the stories from the Fasig-Tipton Midlantic Fall Yearling Sale; here, the story of the onetime distraught foal who topped the sale Tuesday.
We don't know who's going to race Hip 150, a Pennsylvania-bred colt by Jump Start. Purchaser Cary Frommer would merely allow that it was not for herself but for an "undisclosed client."
But we have a pretty good idea of where he'll race.
The colt is a Pennsylvania-bred, and, Frommer allowed, "That meant a lot to the buyer."
A son of Jump Start, he is out of the War Pass mare Gritty Gal. A four-time winner on the track, Gritty Gal has given birth to two runners to tdate, one a winner and the other, a two-year-old who has placed.
The colt was consigned by Marshall Silverman, who praised the youngster's mind, and Frommer readily agreed.
"He's put togeher nicely," she said. "Real good brain: it seemed like, with everythig that was going on he was just handling everything."
As she often is, Frommer was among the most active purchasers at the sale. She bought seven horses on Monday, and by sale's end, she had pushed her total haul to 15.
"This is my home," Frommer said. "I come here and I buy Grade 1 winners out of here and I buy million dollar pinhooks out of here."
She's hoping the Jump Start colt, one of four six-figure purchases she had made by midway on the second day, is headed to becoming one of the former.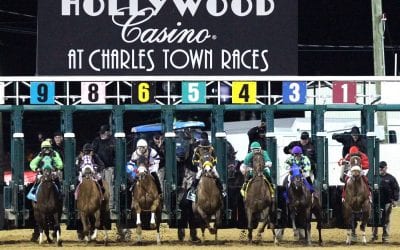 Charles Town has canceled its Friday, Feb. 3 card, citing forecasted frigid temperatures and windy conditions.