On breeding: In with the… old?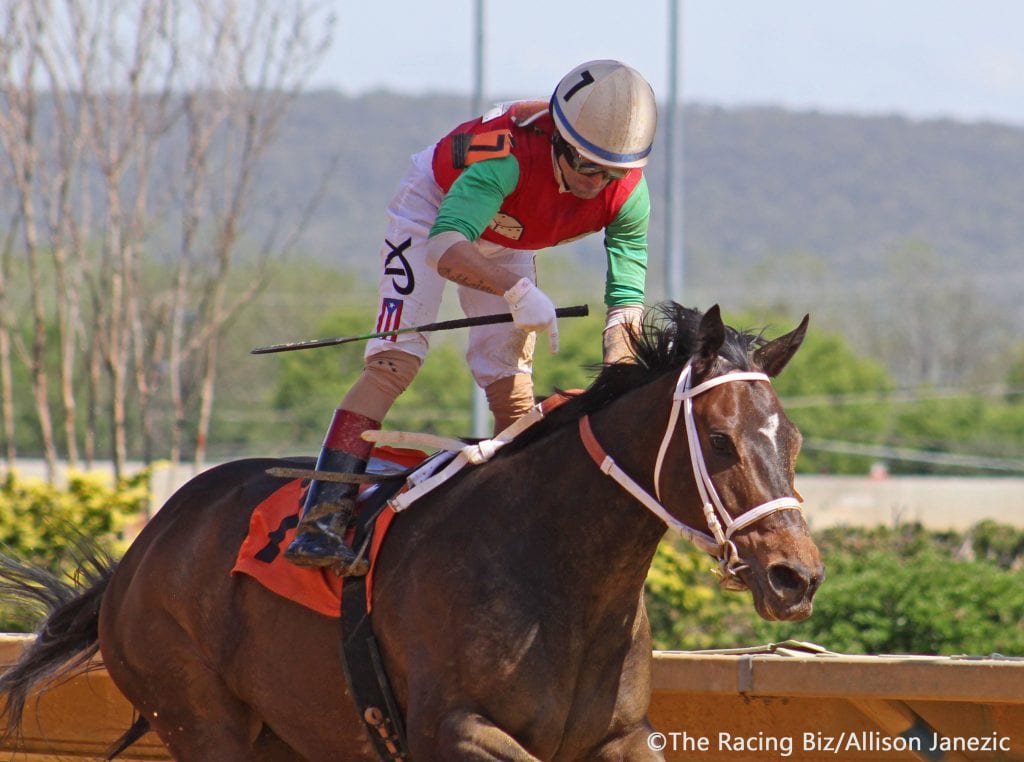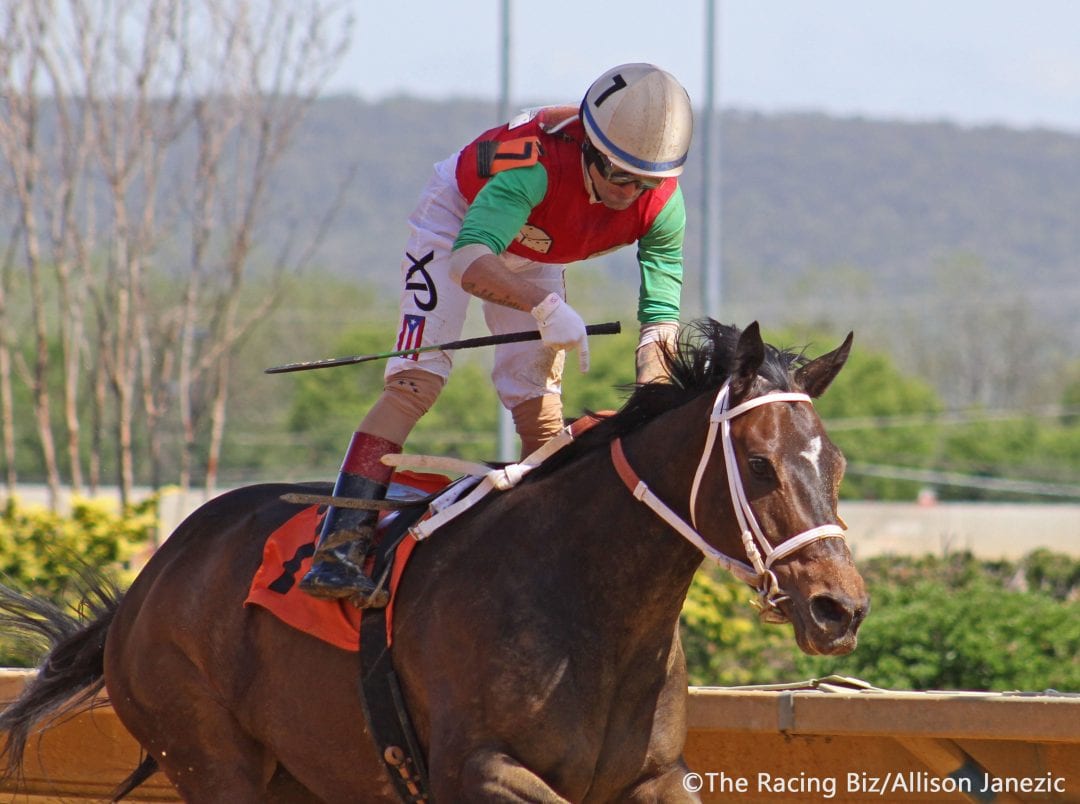 Anna's Bandit is one of Great Notion's top offspring. Photo by Allison Janezic.
The stallion business is often an "in with the new" kind of operation. The market waits with bated breath to see when and where new sires will land. But for all that, the two stakes at Timonium's recently concluded fair meeting were a reminder not to count out the old guard just yet.
The Maryland Coalition Stakes went to the 5-year-old gelding Clubman, a Maryland-bred son of Not For Love. Now a nine-time winner from 32 career starts, good for earnings of $385,577, Clubman had previously won Charles Town's Russell Road Stakes earlier this year for trainer Rodolfo Sanchez-Salomon and Caonabo Stable, LLC.
Bred by Dr. & Mrs. Thomas Bowman, Quin Bowman and Rebecca Davis, Clubman is a member of the last full crop sired by Not For Love, the all-time leading Maryland sire by lifetime progeny earnings, by lifetime juvenile earnings, by Maryland Million wins, and by Stallion of the Year titles. Clubman is one of Not For Love's 82 black-type winners from 994 foals (good for 8.3%). Not For Love's lifetime Average Earnings Index of 1.65 was well above his Comparable Index of 1.43 — an indication of a stallion's ability to move his mares up.
Pensioned part-way through the 2015 breeding season, and euthanized due to colic in 2016, Not For Love still ranks #3 on the BloodHorse's 2019 Maryland Sire List with more than $1.5 million in progeny earnings.
Like Clubman, Timonium Distaff Stakes victress Anna's Bandit is a 5-year-old, and like him she typifies the hard-knocking durability that local horsemen prize and which delivered both of their respective sires to the top of the local stallion ranks. Anna's Bandit is a daughter of Great Notion, who has succeeded Not For Love as Maryland's leading sire after sharing the stud barn at Northview Stallion Station with him for more than a decade.
The win by Anna's Bandit at Timonium was her twelfth in 28 career starts (her fourth black-type victory), and left her just $8,815 shy of the half-million dollar mark in career earnings for owner/breeder/trainer John Robb and No Guts No Glory Farm. She was foaled in West Virginia.
Great Notion has a 1.52 AEI versus a 1.21 CI, having sired 22 black-type winners from a significantly smaller foal total than Not For Love at 355 (good for 6.2%). Having said that, Great Notion's recent books of mares bred (75 in 2018, 87 in 2017 and 65 in 2016) are among the five largest he has covered in his career. They should give him more ammunition to work with in the coming years than the 28 foals per crop that he averaged from his first nine years at stud.
Still, as a soon-to-be 20-year-old stallion, Great Notion's hopes of matching any of Not For Love's career totals are somewhere between slim and none, but that is not to detract from his current status as Maryland's leading active sire. And any of the young stallions trying to make their own way in the state would be ecstatic to put together a stud career comparable to what Great Notion has done.
Nor are these two the region's only old-timers more than holding their own. West Virginia's three leading sires — Fiber Sonde, Windsor Castle, and Limehouse — are 14, 21, and 18, respectively. Those three are the only ones in West Virginia with more than $1 million in progeny earnings this year.
And in Pennsylvania, the leading sire is 20-year-old Jump Start, whose progeny earnings this year exceed $3.7 million, most in the Mid-Atlantic. Also among the six studs in the state to exceed $1 million in progeny earnings thus far in '19 are a pair of 18-year-olds, Weigelia and Smarty Jones.
The breeding industry often is drawn to what's new and shiny, but as these sires are showing, there's something to be said for the tried and true.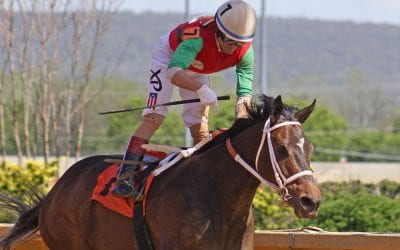 Anna's Bandit, an 11-time stakes winner of more than $800,000, delivered Maryland's first foal of 2023, a colt by Tapit.