Bachelor's Bait, half to Tequilita, reels in debut victory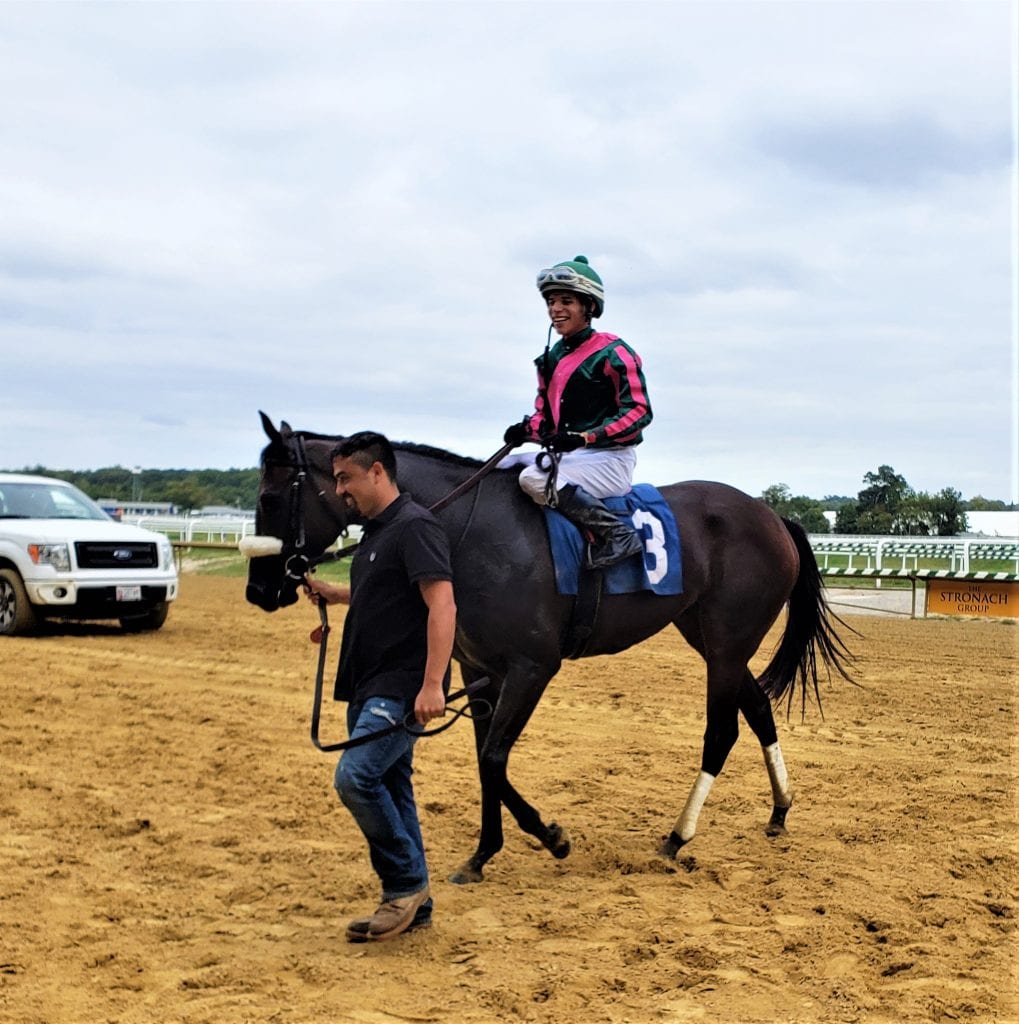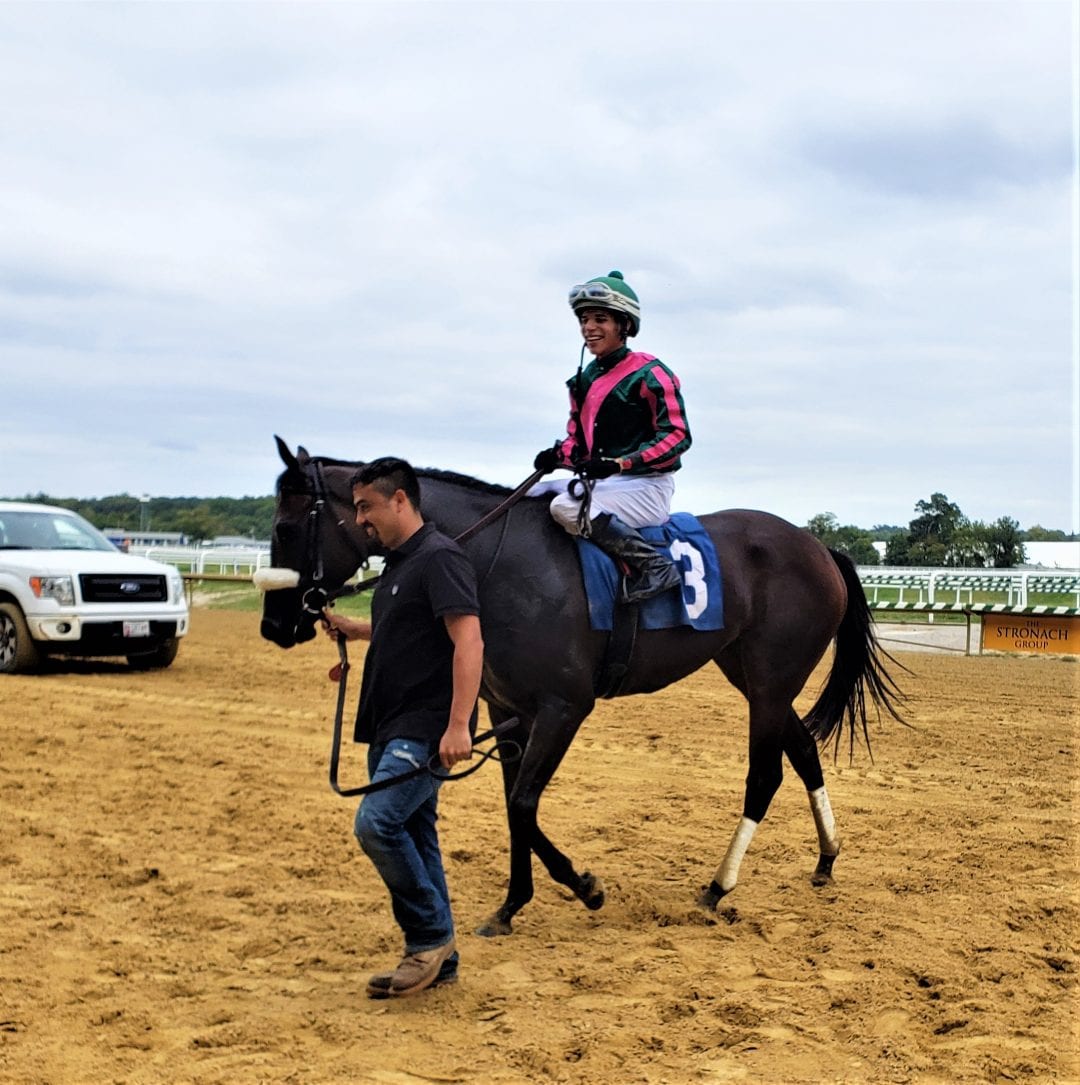 The Michael Matz operation isn't known for its success with first-time starters, so maybe it's no surprise that Bachelor's Bait went off at nearly 14-1 odds in Saturday's eighth race at Laurel Park.
Matz has trained plenty of good horses over the years, Kentucky Derby winner Barbaro and Belmont Stakes winner Union Rags among them. Still, he wins with just 7.5% of his first-time starters.
But what the bettors didn't know ended up hurting them, as the two-year-old daughter of Hard Spun parlayed a perfect trip into a hard-fought 1 3/4-length victory in her career debut.
"We were pretty confident she was a nice filly," said assistant trainer Joss Saville. "She'd done everything good at home."
She certainly has a right to be pretty good. Bachelor's Bait is a half-sister to Tequilita, the Matz-trained daughter of Union Rags whose five career victories include three in graded stakes company. Tequilita took four tries to break her maiden but finished her two-year-old campaign with two wins, including one in stakes company.
In Saturday's race, under Jorge Vargas, Jr., Bachelor's Bait broke alertly and found an ideal spot tucked in by herself behind a three-horse vanguard that included the favorite, Shes Not Fast. That group sped the opening quarter-mile in 22.21 seconds.
Rounding the turn in the six-furlong test, Bachelor's Bait tipped out to range up four wide, seize the lead in the lane, and hold safe Barbara Gordon — who made a huge run while wide on the course — en route to the victory. Running time for the six furlongs was 1:12.28, and Barbara Gordon was over two lengths clear of Wonder City in third.
Bachelor's Bait returned $29.80 to win and topped an exacta worth $64.50 for a buck.
Vargas "just said she ran a little spotty. She was a little green still, which you would expect for a 2-year-old," Saville said, adding with a laugh, "coming from us, as well."
There aren't a ton of options for a two-year-old winner at this point in the season, but the upcoming Keeneland meet, which opens October 4, does have a sizable number of baby races, and Saville said he thought Matz might point the filly in that direction.
That would be the same route taken by Bachelor's Bait's big sis, Tequilita, back in 2016. Tequilita won at Keeneland and then returned to Laurel to win the Smart Halo Stakes later that year before earning her first graded win in the Grade 2 Forward Gal at Gulfstream Park the following February.
Tequilita, like Bachelor's Bait, is a homebred for Matz's wife, Dorothy Alexander Matz. And while it's a lot to ask a young filly who's just broken her maiden to live up to an older sister with more than $700,000 in the bank, Saville says he's hopeful.
"There's plenty of improvement coming," he explained. "She's a nicer model than her sister. She's a lot bigger and stronger. Hopefully, she's as good as her. That would be a nice thing."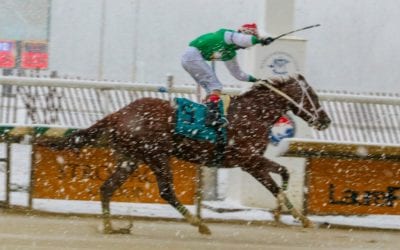 The nominations for the Barbara Fritchie Stakes upcoming at Laurel Park include several local runners, among them last year's show horse Fille d'Esprit.