Maryland Pride stakes could prove boon for McCarthy, Trombetta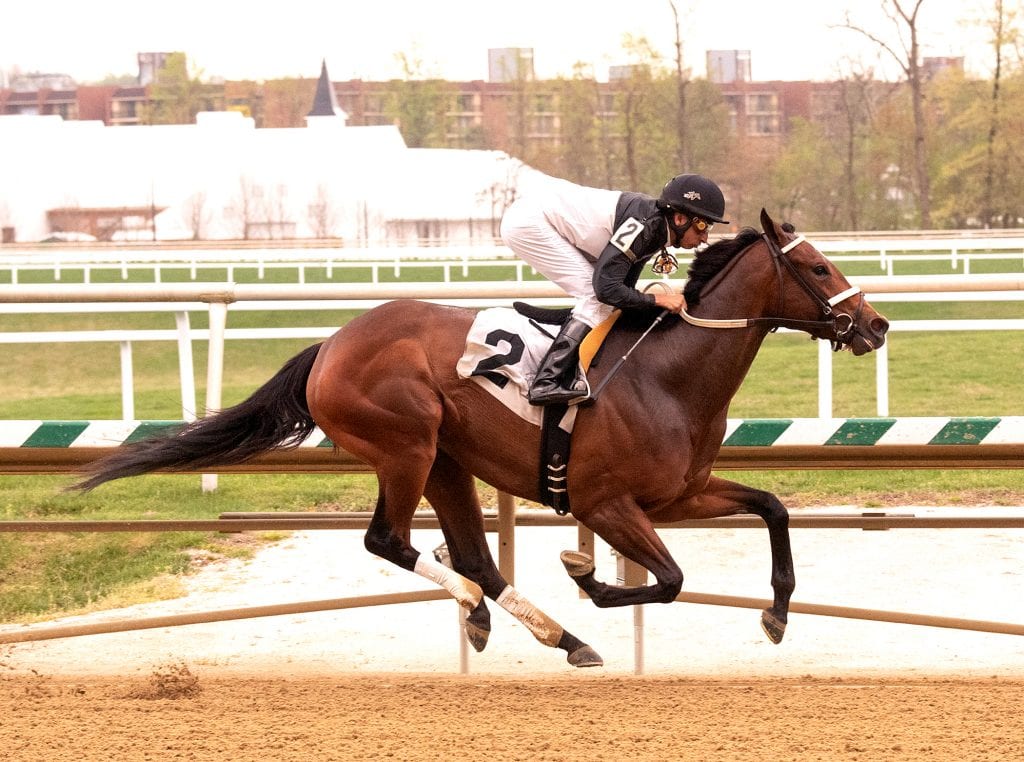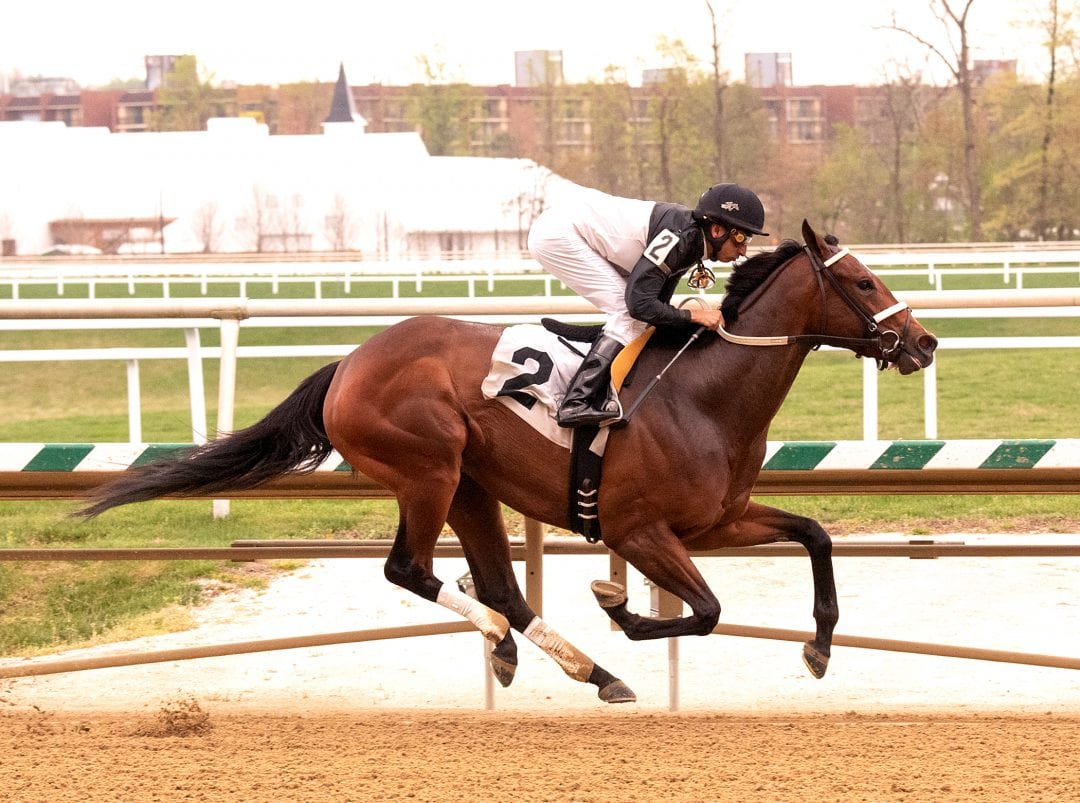 Saturday's fifth Maryland Pride Day at Laurel Park isn't really a prep for October's Maryland Million, which draws from a slightly different base of horses.
And it's not exactly an analog to Maryland Million, which will draw a bigger crowd and more wagering.
But for all that, it's a day featuring Maryland-breds and a solid betting card with a dozen races on tap.
"It's a Saturday to showcase Maryland-breds," said Maryland Horse Breeders Association executive director Cricket Goodall.
And that it will do. The day features four stakes restricted to horses bred or sired in the Free State, as well as a trio of allowance contests with the same restriction. (Maryland Million races, by contrast, generally are restricted to horses that are Maryland-sired only).
The most accomplished of those Maryland-bred runners – and one not eligible for Maryland Million, since he's by English Channel – is the multiple Grade 3 winner Just Howard, the 7-5 morning line favorite in the $75,000 Find Stakes going 1 1/16 miles on the turf. Last time out, Just Howard won the Grade 3 Oceanport Stakes at Monmouth Park.
"He ran really big when he won the Oceanport," said Willie White, who races, with partners, as Skeedattle Stable, which owns Just Howard. "I feel good. He just needs racing luck."
Racing luck has been a bit in short supply at times for Just Howard. Last year's Find came off the turf, and Just Howard faded to last. And in this year's Henry S. Clark and Grade 2 Dixie Stakes, he was beaten less than a length. Trevor McCarthy will have the mount Saturday for the fifth consecutive start.
"Trevor said he couldn't get out on time in the Dixie," White, who was president of the MHBA at the inception of Maryland Pride Day, said. "But he was closing at the end."
Trained by Graham Motion, Just Howard has run well in all four starts this year, and White said that a conversation earlier this week with Motion's assistant Adrian Rolls bolstered his confidence.
"He said the horse is doing really good, and that makes us feel good," White said.
Though the Find has just six horses, it is a salty and hard-hitting group. Two of Just Howard's rivals – English Minister (5-2) and Bonus Points (6-1) – have earned more than half a million dollars apiece, and a third, O Dionysus (3-1), is closing in on $400,000 in the bank.
At the other end of the spectrum, accomplishment-wise, is the $75,000 Miss Disco Stakes, for three-year-old fillies going six furlongs on the main track. None of the seven entrants has won a stake, and one, longshot Hickory Made (20-1), is still a maiden.
The favorite is the Mike Trombetta trainee Never Enough Time (8-5). She'll be catching major class relief in this spot after chasing – to no avail – perhaps the best three-year-old distaff sprinter in the country in Covfefe and the hard-hitting Please Flatter Me in her last two starts.
"The distance got her last time more than anything else," owner R. Larry Johnson said of his Munnings filly, who raced with the pace before faltering to finish fourth in the seven-furlong Alma North last time out. "I think she'll be competitive."
McCarthy is also named on Never Enough Time, displacing Julian Pimentel, who rode her in her first four starts and here lands on Introduced (2-1), who would be a lock to win were this race on turf.
Johnson also is slated to send out Sky Magician (15-1), also trained by Trombetta. In the six-furlong Star de Naskra for three-year-olds. The son of Street Magician hasn't raced since December when up the track in the Maryland Juvenile Futurity but does have a stakes placing to his credit, having finished second in the Maryland Million Nursery.
A pair of shippers headline the Star de Naskra. Trainer Tom Amoss ships Distant Shore (5-2), who is twice stakes-placed and whose best win came in a Keeneland allowance this spring. And trainer Stanley Hough will saddle Where Paradise Lay (3-1), a son of Into Mischief, for Sagamore Farm.
It could be quite a day for Johnson's trainer, Trombetta. In addition to the two Johnson horses, Trombetta will also send out the favorite and second favorite in the grassy All Brandy for fillies and mares in the form of My Sistersledge (7-5) and Monte Crista (2-1). And he'll saddle English Minister, the second choice in the Find.
That means he'll send out two favorites and two second choices in the four stakes.
Another who could have a huge day is jockey Trevor McCarthy. He's named on the favorite in three of the four stakes. The lone exception: the All Brandy, in which he is named on second choice Monte Crista. Julian Pimentel will pilot the morning line favorite, My Sistersledge.
Then again, even if it's not quite Maryland Million, Maryland Pride Day is a pretty big day for everyone who supports the state's racing and breeding industries.
"I think it's been a good day for the track, a good day for Maryland-breds, a good day for everybody so far," said White.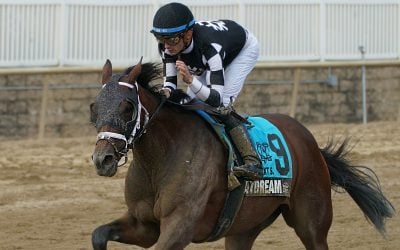 Your five-minute read to catch up on all the Mid-Atlantic racing action you may have missed over the weekend…