Charles Town horsemen hope purse boost spurs growth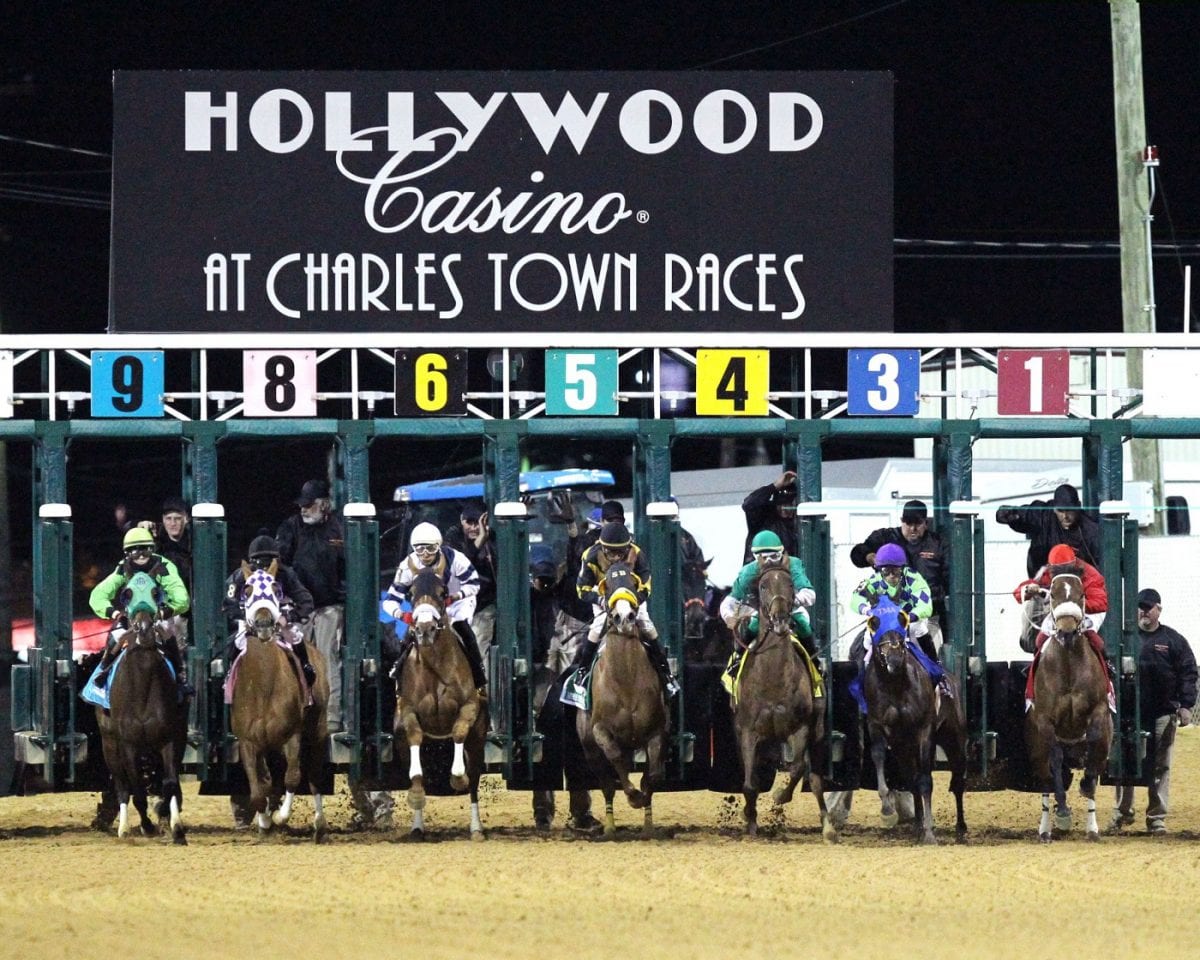 Racing at Charles Town. Photo by Coady Photography.
Beginning with the opening race on the Thursday card at Charles Town, owners, trainers and jockeys should notice a purse increase for all of the overnight races on the card. That came as a result of SB 13, which returns $11 million annually to West Virginia's dog and horse racing industries and became effective July 1 after passing during the legislative session.
The moneys had been taken from the racing industry for other state purposes, including shoring up its worker compensation funds. SB 13 passed with overwhelming majorities in both houses and was signed into law by Gov. Jim Justice (R).
Thursday's opener sets the tone. It is an allowance event for state-bred horses with a purse of $29,000, up from the $24,500 offered just last week for the same condition.
Trainer Tim Grams, conditioner of state-bred stars Runnin'toluvya and Moonlit Song, was glad to see the purse increase go into effect. He will saddle a pair of runners in the opener, Best Shot and Sagebrush, rated as the top two choices on the morning line at 8-5 and 2-1, respectively. Grams has watched the track go through peaks and valleys over the years and like other local trainers is hoping the latest infusion of funds will revitalize the local product.
"A lot of people up here have been struggling for years and some of them have gotten out of the business," Grams said. "So, we have had to run a lot of races with only six or seven horses. I'm hoping this purse increase will allow a lot of those people who are struggling to survive and stay in the industry. I think it will help attract some horses from other states to come here and compete."
Erich Zimny, Charles Town's Vice President of Racing Operations, noted the purse increase should have an immediate impact on the quality of the local overnight races and expects the long-term impact to enhance the live racing product at Charles Town through the remainder of the year.
"Any increase in a daily purse distribution is certainly a good thing for the track and the horsemen," Zimny said. "It's not a secret that the amount of money going into the purse fund from gaming revenue has taken a hit due to the competition that's come online in neighboring states. When owners or breeders look towards where they want to race or breed, the availability of purse money obviously plays a significant role. More than likely, any increase in horse availability is going to be a gradual process, but it doesn't negate the fact that this purse increase puts the Charles Town program in a much better place."
Longtime local owner-trainer-breeder James W. Casey, who will saddle his unbeaten homebred Hero's Man in the second allowance feature slated as the penultimate race on the Thursday card, said the infusion of funds came later than he would have liked but was still important.
"We had been promised that money probably 10, 12 years ago," Casey said. "In the meantime we had lost quite a few owners and people are breeding fewer horses here. The purse increase is definitely going to help a lot of people. This is a sport where only very few people ever make any money. Maybe some people at the top do really well and some people in the middle, but it's always tough for people at the bottom to stay in the game for long."
In addition to the purses being bumped 12-22 percent across the board for overnight races, the Charles Town HBPA and the Jockey's Guild have reached an agreement that will bump the losing mount fees to a minimum of $100 per ride. Both increases certainly met with the approval of Charles Town's Director of Racing, Charlie McIntosh.
"This is certainly a significant help in bolstering our purse structure which had taken a hit in recent years due to a diminished amount of gaming revenues going into it," McIntosh said. "We understand it won't happen overnight, but this will unquestionably make the racing program here at Charles Town and racing in West Virginia in general more desirable places to run which we hope in turn leads to reinvigorating our product."
Another longtime local owner, trainer and breeder, John McKee, perhaps best known for the exploits of his homebred filly Rachel's Turn and the offspring produced by his stallion Fiber Sonde, is also pleased to see the purses get a long overdue boost. McKee will saddle one horse on Thursday, See Me Smile, who will clash with Hero's Man in the late allowance.
"I was glad to hear that the purse increase was going into effect this month," McKee said. "We've had troubles up here getting full fields for a long time. There are a lot of people who have been hurting up here for a long time and many of them are gone now. So, hopefully, this money will keep everyone going for a while longer. I would also like to see us run more dates, but I guess we're going to need more horses up here to do that, so maybe this money will help bring more horses here."
LATEST WEST VIRGINIA NEWS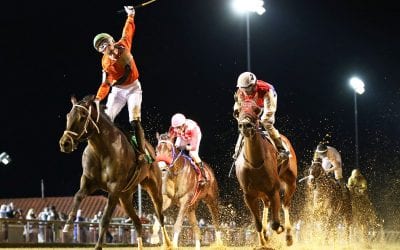 Full-card picks and analysis for this evening's live racing card from Charles Town Races!