Delaware Park to increase purses on lower-level races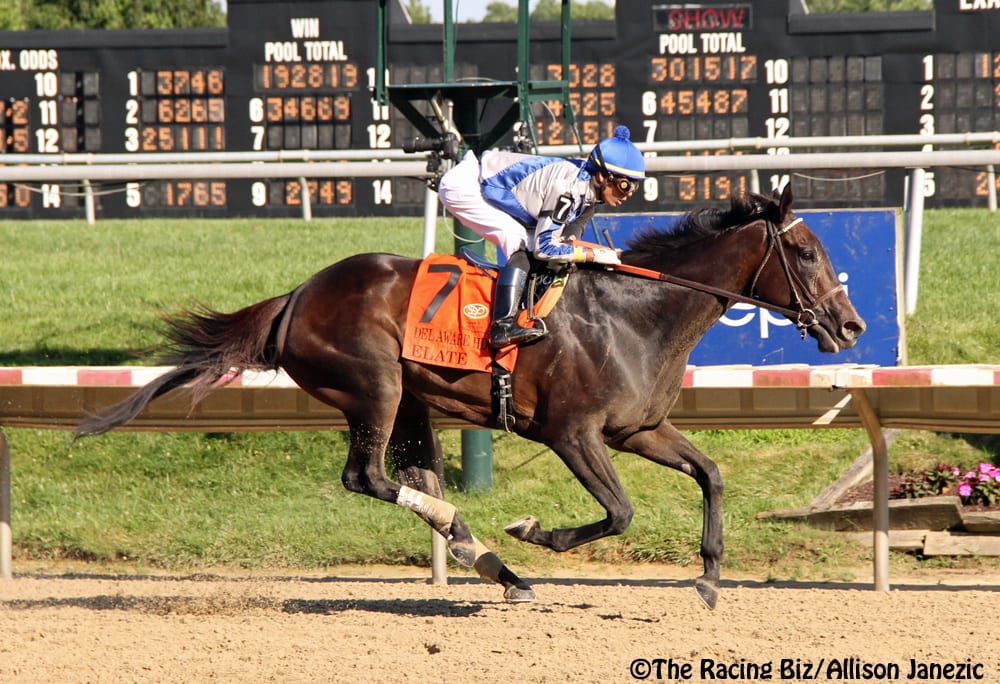 Elate won the Delaware Handicap. Photo by Allison Janezic.
Effective with the start of condition book four which begins on Thursday, August 8, purses will be increased $5,000 on bottom-level main track claiming and maiden claiming races at Delaware Park.
Main-track claiming races for $15,000 or less and main-track maiden claiming races for $16,000 or less will see an increase of $5,000. Also purses on certain mid-level main-track claiming and maiden claiming races will see increases of between $2,000 and $3,000.
"We are increasing the purses on bottom level main track claiming races to be competitive with the neighboring tracks," said Executive Director of Racing John Mooney. "This is a positive way to encourage horsemen to enter these types of races in an effort to increase field size and moving forward, we are optimistic this will be a step toward announcing an overall purse increase in the near future."
"As we enter the final two months of the meet, this will help us finish the season on a positive note," said Racing Secretary Thomas Creel. "Recently, we have made positive strides in filling our race cards and this will hopefully help us continue that positive momentum through closing day."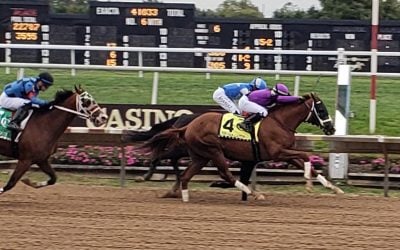 Delaware Park will race 85 days in 2023, about the same as last year, under a schedule approved Jan. 17 by the state Racing Commission.