"A breach of integrity": Delaware denies stay of suspension of trainer Vitali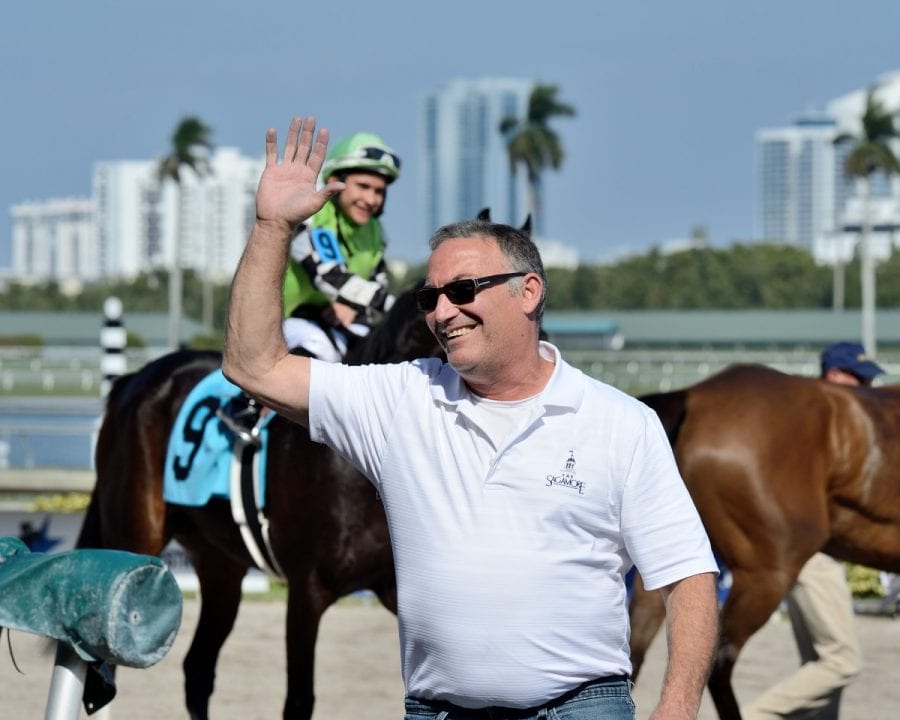 Marcus Vitali. Photo by Lauren King.
It could be the plot of a sitcom episode, but Delaware Thoroughbred Racing Commission executive director John Wayne isn't laughing.
Quite the opposite, in fact.
The DTRC stewards on Monday slapped trainer Marcus Vitali with a one-year suspension and a $2,500 fine for "interfering with and impeding an investigation."
And when Vitali contacted Wayne to say that he was appealing the ruling and to request a stay of the suspension, Wayne denied that request, he told The Racing Biz on Thursday.
"It's my decision and mine alone," Wayne said. "I stand on principle that I'm not going to allow him to continue to operate like this.
"This guy," he added, referring to Vitali, "is a breach of integrity."
That means that Vitali's suspension is currently in effect, and typically a suspension in one state is enforced in all states. Vitali has two horses entered at Monmouth on Friday and another at Saratoga on Saturday.
Absent additional legal action, Wayne said that Vitali would remain suspended until the Commission hears Vitali's appeal. That is scheduled to occur August 21.
The suspension, first reported by Matt Hegarty in the Daily Racing Form, was handed down by the stewards July 22 following a telephonic hearing with Vitali which took place July 12.
According to Wayne, a DTRC investigator had entered the dorm room of one of Vitali's employees on an unrelated matter when the incident occurred.
"Marcus pushed his way through security, withdrew a package that was bubble-wrapped, and ran off," Wayne said.
Security gave chase to no avail, and no one has located the package, which Vitali claimed to have thrown in the trash.
Vitali "claimed that it was just two marijuana joints," Wayne said. "But why would you keep it refrigerated and in bubble wrap?"
Additionally, veterinarian Dr. Don Johnson testified at Vitali's hearing that earlier in the meet, the trainer "had given him a vial of reddish-brown liquid and asked that he administer it to a horse," Wayne said.
Johnson refused to do that but did not turn the substance into stewards.
Wayne said that Vitali was on a "conditional license," though it's a term almost empty of meaning.
"He has the same rights as any licensee," Wayne explained, adding that all licenses are conditioned on the continued good behavior of their holder.
It's not Vitali's first brush with the sport's regulatory apparatus. In 2016 he was one of a number of trainers to incur a spate of overages in Florida when that state modified its drug-testing regime, a change that many trainers contended was poorly communicated. But initially, rather than face the music, he surrendered his license and decamped to Maryland, until the story of what he had done caught up to him. Later, according to the Pennsylvania Racing Commission website, he was ejected from both Parx Racing and Penn National.
Vitali, who scuffled along for a number of years with limited success, broke $1 million in seasonal purse earnings for the first time in 2013 and enjoyed his best year in 2015, when his runners won 76 races and earned over $2.5 million. Among his top trainees are the graded stakes winners Valid and Lochte.
Vitali's runners have won 23 races from 178 starts in 2019, including a 3-for-18 mark at Delaware Park.
LATEST RACING BUSINESS NEWS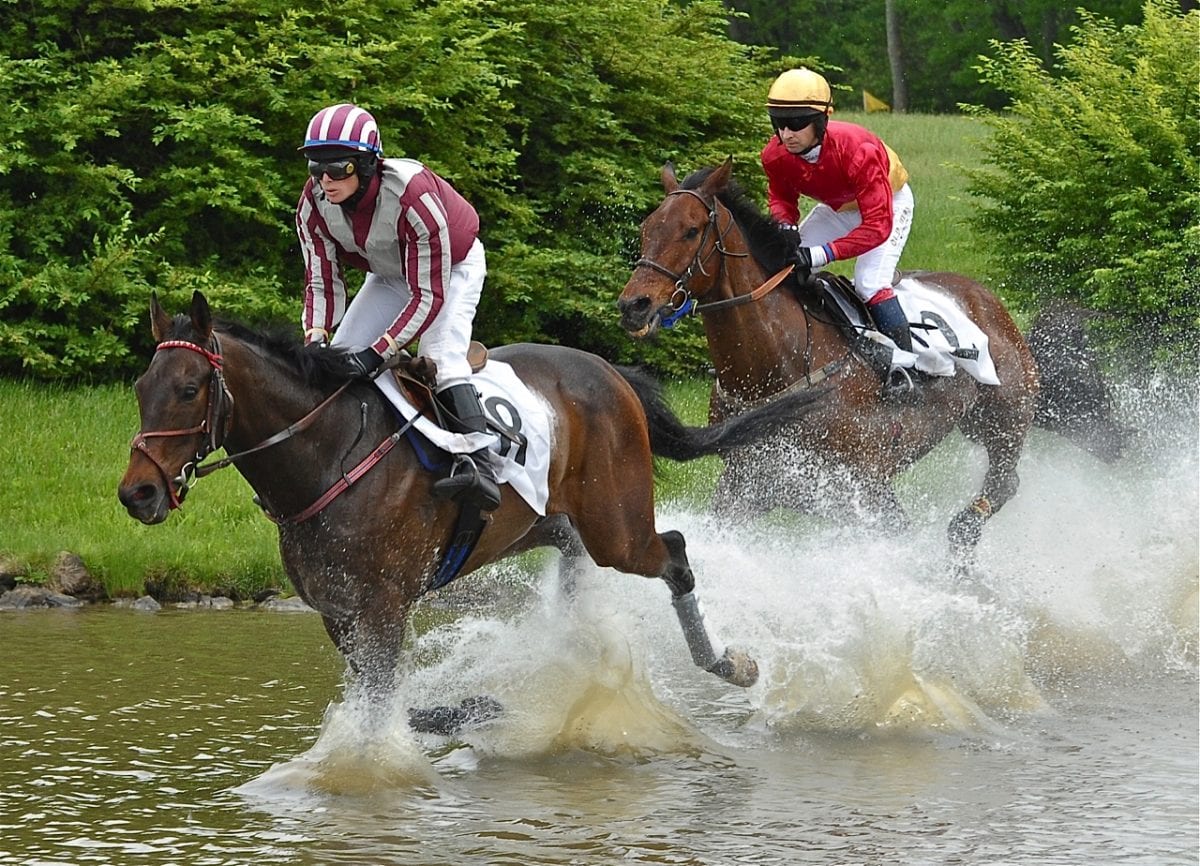 Maryland-bred steeplechase horses are available for bonuses at sanctioned 'chase and timber meetings in the state.