Delaware Park Handicappers' Notebook 2019 Vol. 11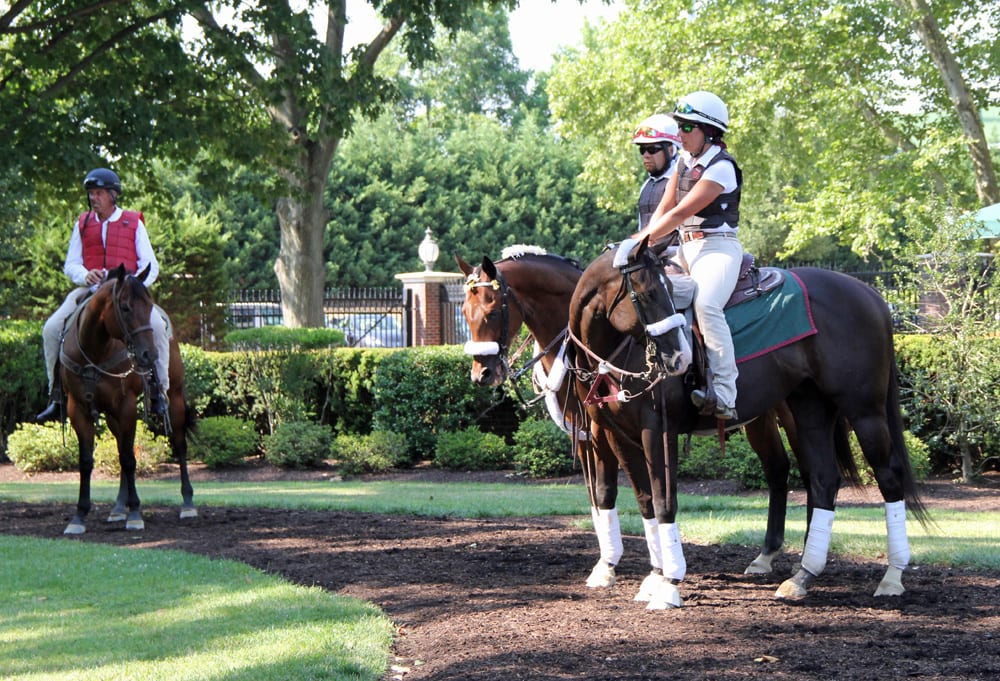 In the paddock on Delaware Handicap day. Photo by Allison Janezic.
Correspondent Doug McCoy returns with his weekly Delaware Park Handicappers' Notebook, featuring horses to watch, bet-backs, and more.
Horses and races to watch
CRESCENTCITYPRETTY (JULY 22, RACE 7) -This Bernardini filly from the classy Camejo barn set some hot early fractions, then, after drawing away after a half, just cruised home under Alex Cintron, beating a favorite who had won two of her last three at Gulfstream, as well as a nine-time winner. Look for Camejo to be looking for a small stake to earn some black type for this one.
LIVE LARGE (JULY 18, RACE 5) – Augustin Stable runner fell back after an alert start and then turned in a sneaky-good late run in her first start since February. She's a half-sister to a horse who won 12 times and over $200,000. Watch for this one going longer.
VAMPISH (JULY 18, RACE 5) – Turned in a solid effort behind a runaway winner and was making up some ground late in an off-the-turf sprint run in :59.72. Looks ready to win
MY LITTLE STORMY (JULY 17, RACE 8) – This one was hung wide through much of last, tried to make up ground after a slow half, and then flattened out in a race his stablemate won. Better placement and an honest pace could be enough to get this one home next out.
Jock/trainer Watch: Performers of the week
Trainer Jamie Ness's outfit may have gotten off to a bit of a slow start but the stable has hit its stride of late. Last week Ness sent out nine starters, and all nine finished in-the-money, including three winners. The horseman, who decided to make the Mid-Atlantic region his area of operation several years back, now has 21 wins for the meeting, six more than Gerald Bennett and seven more than Anthony Pecoraro, who is still winning at an amazing 42%.
Howard Brown, Jr., who is based at Parx Racing, ran three horses last week, and two found the winner's circle with an average winning payoff of $21.40.
Handicapper's tool box
WATCH THAT SECOND START AGAINST WINNERS
We've seen it time and time again. A young horse will come out running in its first start and blow the doors off a field of maidens. Then he'll come back against winners for the first time, and often the betting public will pound that horse at the windows off that sparkling debut.
And lo and behold, the horse will lose, the punters will grumble, and suddenly the spotlight shifts elsewhere. While the general betting public groans and complains, the shrewd players just smile and circle that horse for their stable mail because they know the time to bet on a young horse with talent and potential isn't the first time they face winning competition, it's the SECOND time.
Just like a pitcher who blows 'em away in the minors, gets called up to the big leagues, and gets knocked out in the second or third inning, a young horse takes a quantum leap when he moves from racing with other horses who have never won a race to a field loaded with runners who have more experience and foundation. It's probably the toughest adjustment the horse will have to make in his career, and mostly it's a leap young horses just can't handle in one shot.
In that second start with winners, having that first test under his belt and with the added experience of that jump in competitive levels, a young horse will often run the best race of his career. And what's even better, those horses will often go off at very generous odds.
Fame is fleeting in racing and betting, and often the same horse that was bet off the board in that first race against winners will be overlooked in the betting when he makes his second start. And that's the time to bet!
LATEST DELAWARE RACING NEWS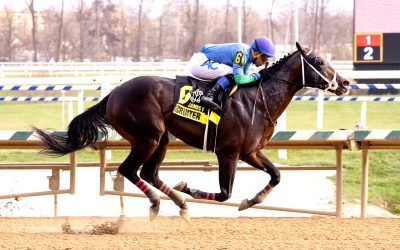 Long before he owned horses, Nick Sanna had a job sweeping up after the races at Delaware Park. It's been quite a journey.