PDJF Day Across America set for July 27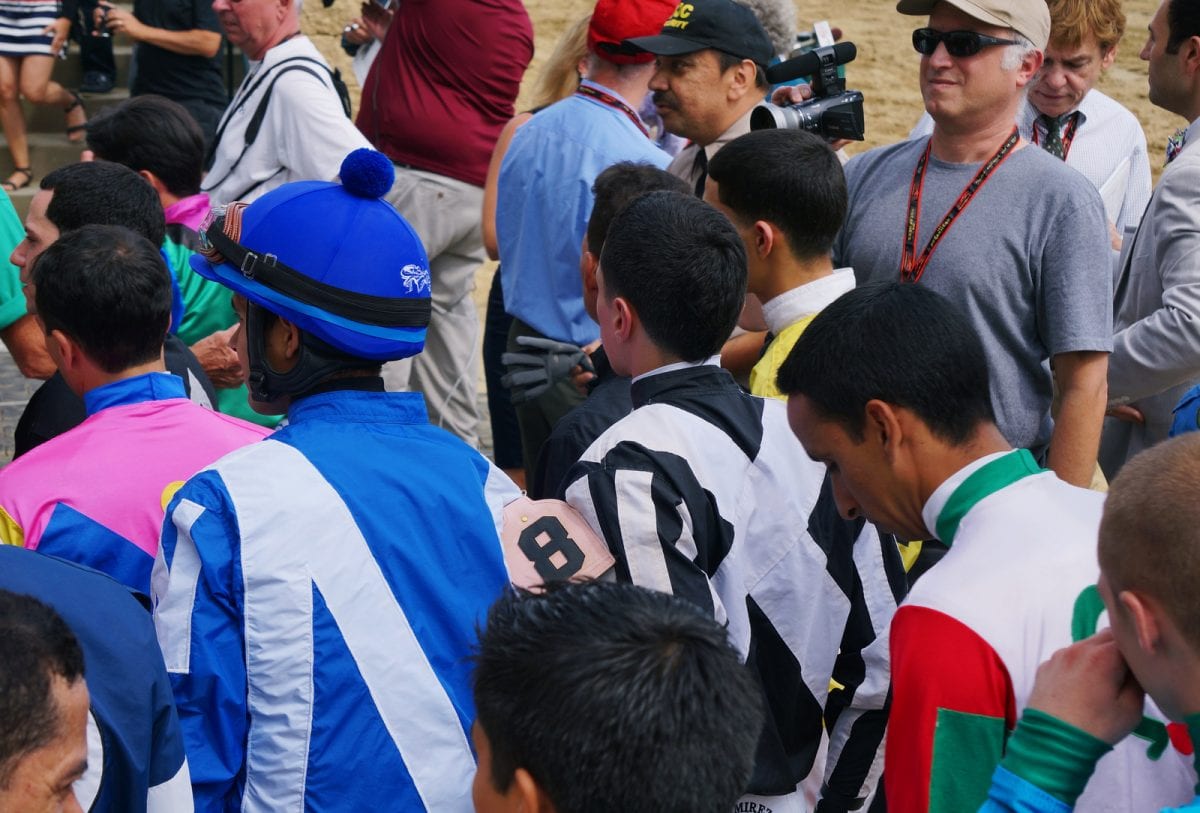 Many racetracks across the U.S. are expecting to celebrate the 6th annual "PDJF Day Across America" on Sat., July 27. This is a day of fun, fundraising and awareness-building for the Permanently Disabled Jockeys Fund (PDJF) with each track working with its local jockey colony to engage fans and patrons.
In past years "PDJF Day" activities have included jockey autograph sessions, jockeys taking turns in dunk tanks, wrestling in sumo suits, racing each other on foot across the track, and riding inflatable "horses." PDJF advises fans to contact their local tracks to see what activities they may have planned.
PDJF invites all media, tracks, jockeys, and fans to use Twitter hashtag #PDJFDay throughout the day and to follow us on Twitter (@PDJFund) and Facebook (www.facebook.com/jockeysfund) to keep up with all the festivities across the country.
The PDJF is a 501(c)(3) charity providing financial assistance to 60 former jockeys who have suffered catastrophic on-track injuries. Founded in 2006, the PDJF has disbursed nearly $10 million dollars to permanently disabled jockeys, most of whom have sustained paralysis or traumatic brain injuries. The Fund is a cooperative effort among racetracks, jockeys, horsemen, owners, and racing fans.